Favourite Things: Designer Julia Fong
Julia Fong believes great design adds pleasure and joy to daily life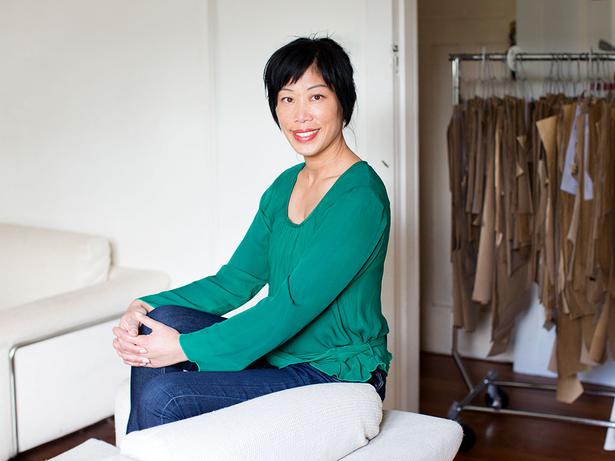 Wednesday May 27, 2015
Clean, simple, and no irrelevant fuss is Julia Fong's preferred aesthetic. That translates into her own style, and carries into her work as a clothing and textile designer for Auckland-based brand Citta Design, which also sells furniture, bedding, kitchenware and more.
After majoring in design at art school, Fong gained experience in garment construction and pattern-making under New Zealand fashion designer Marilyn Sainty before starting her own label, specialising in high-end womenswear. Throughout those years, Fong learned the value of good design. "It gives pleasure, enhances your environment and your mood. When you choose objects that you really love, they have longevity."
Joining the team at Citta Design last year, Fong says she appreciates working with a group of creative and talented in-house designers.

MY FAVOURITE THINGS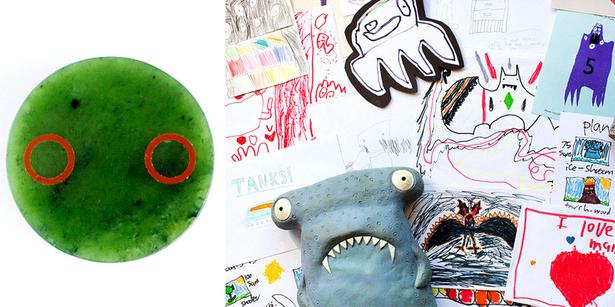 Warwick Freeman 'Green Face' brooch; Children's art collection. Pictures / Babiche Martens.
1. Warwick Freeman 'Green Face' brooch
My partner Tim gave this to me as a birthday present. I love its simplicity and fine craftsmanship and those gorgeous rust-coloured rings remind me of a tiki's eyes. I believe the artist was inspired by Maori and European cultures and, for me, that makes this piece even more intriguing.
2. Children's art collection
My three boys are prolific at creating artworks which are often nutty, funny, weird, and always delightful. It's interesting to see how kids' drawings are a mix of things they know and things they suppose, because the results can be surprising.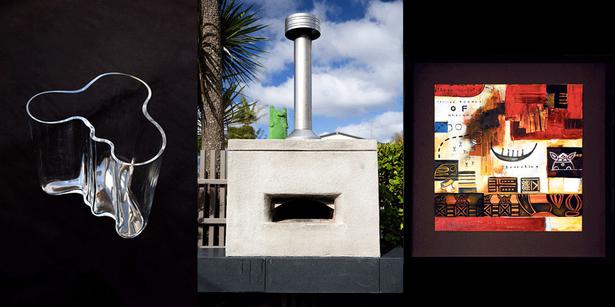 3. Alvar Aalto vase, 1937
This iconic piece of Finnish design was another winning present from my partner. I like the clear version best and keep it empty because this best highlights its simple form. Your eye travels around the lovely curved edge at the top as it is picked up by the light.
4. Pizza oven
Tim built this oven from scratch so, for me as a spectator, it was educational and totally worthwhile learning about concrete specially made for pizza ovens. I like its simple no-fuss shape and materials. We have had many fun and treasured gatherings with family and friends. Plus who doesn't like pizza, right?
5. Three Coconuts by Mahiriki Tangaroa
I brought this painting home from Rarotonga in 2005. Cook Island artist Mahiriki Tangaroa was temporarily located at the resort and finished painting it over the course of our stay. It is inspired by the poem Three Coconuts by the Cook Island poet Kauraka Kauraka and reads: "Three coconuts crossed oceans of universe searching a place to be born."
Share this:
More At Home / Features & Profiles