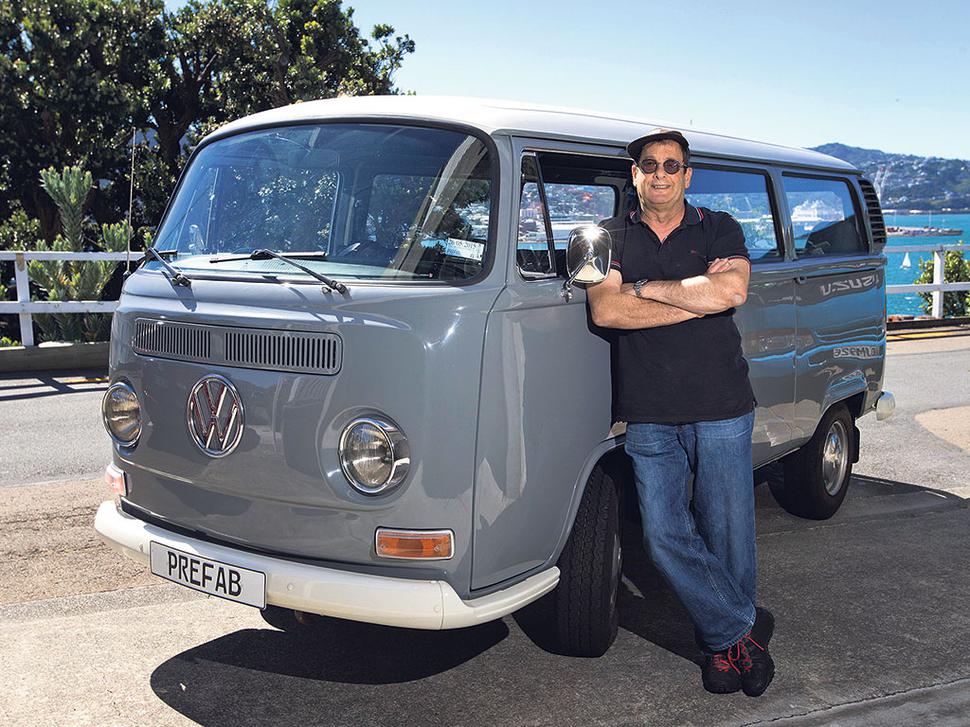 Favourite Things: Jeff Kennedy
Jeff Kennedy's love for function over frills informs his work and home life
Saturday March 7, 2015
Jeff Kennedy has an unusual source of inspiration when it comes to design. The cafe owner and specialty coffee cup designer is influenced by the artists and architects who operated between the wars — Dada and Bauhaus architecture in particular. The movement departed from the frilly adornment of the Victorian era to more minimalist structures that had, Kennedy explains, "an emphasis on people, rather than things".
That's the philosophy behind Wellington's Prefab Hall, the timberclad function centre he runs with partner Bridget Dunn. The couple's specialty coffee cup company Acme & Co and their Acme Bakery and Prefab cafe are in the same building.
"The customer can get on with having a bit of a laugh rather than being rude in opulent velvet wood panelling," Kennedy quips. "When it first opened, not many people got it at all, they thought it was stark and terrible. Which is good because the good people funnelled in and the ones who wanted opulence didn't."
Prefab has only grown in popularity. As has Acme & Co. Since launching the company in 2011 with their own range of sausages, the company has expanded to include all manner of design objects, from chairs to pens and plates. But they're best known for their Acme coffee cups, which are sold all over the world. Kennedy's favourite is the "Diner Cup", based on an early American design he says was used in diners back in the days of cowboys. Their new range has been designed to solve common problems.
"Every Italian ceramic cup handle seemed to be designed for tiny fingers and only came in limited colours," he says. "We list what we want to achieve in our design, then draw and revise constantly in CAD [computer-aided design], then 3D print until we're happy." They have an unusual process for selecting colours too, often matching to physical samples. Their blue, for instance, comes from a masthead in a magazine.
Naturally, he uses the cups at work in the cafe, where he gets his hands dirty roasting coffee, filling the water bottles and delivering the bread. He also uses them at the homes he and Bridget share. Since Prefab opened, they've spent most of their time at their villa in Mt Victoria. But it's in their other home in Nelson, which they designed with the help of a draughtsman, that they feel truly at home.
"It's what we wish our house in Wellington was like — tilt slab, floor to ceiling glass and timber joinery. It's wonderful."

MY FAVOURITE THINGS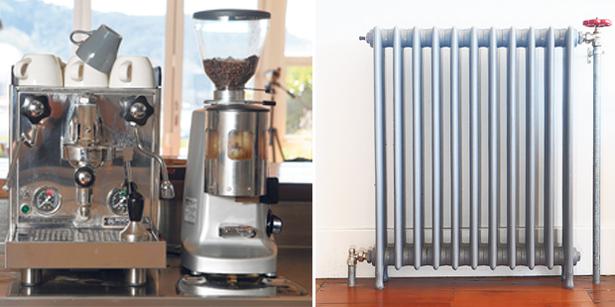 1. Rocket espresso machine
This is the best domestic machine in the world. All parts are commercial grade and in an emergency you can use the boiler water for washing dishes and making tea; the warming tray for heated towels and the steamer for scrambling eggs.
2. Radiators
We got these radiators from a building that was being demolished. Radiant heat is the best sort of heat. You can dry your clothes on them and you can lean against them and warm your bum.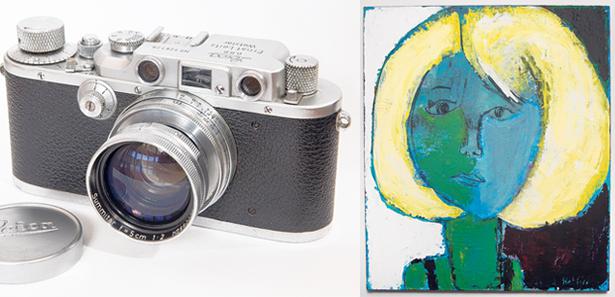 3. 1935 Leica camera
This belonged to a patron who came into the cafe; I swapped a coffee machine for it. I wonder about its past, who owned it, the photos it has taken. Since I have been its caretaker — as I will not outlive it — I have been keeping it in a quiet dark room.
4. Portrait
I love this Julie Heffernan painting because the subject looks at you. It's actually a self-portrait of the artist as a young girl. Julie initially refused to sell but Bridget managed to extract it from her for me.
5. VW Combi
Geoffrey, who cuts my hair, mentioned that he wanted to sell a VW Kombi, which had one owner in his family since 1972. It's so fun to drive. Sven Wiig art-directed and built the interior, transforming it from a campervan-like interior to resemble a Bristol Freighter cargo hold. She is a head-turner and sounds like a Porsche.
Share this: