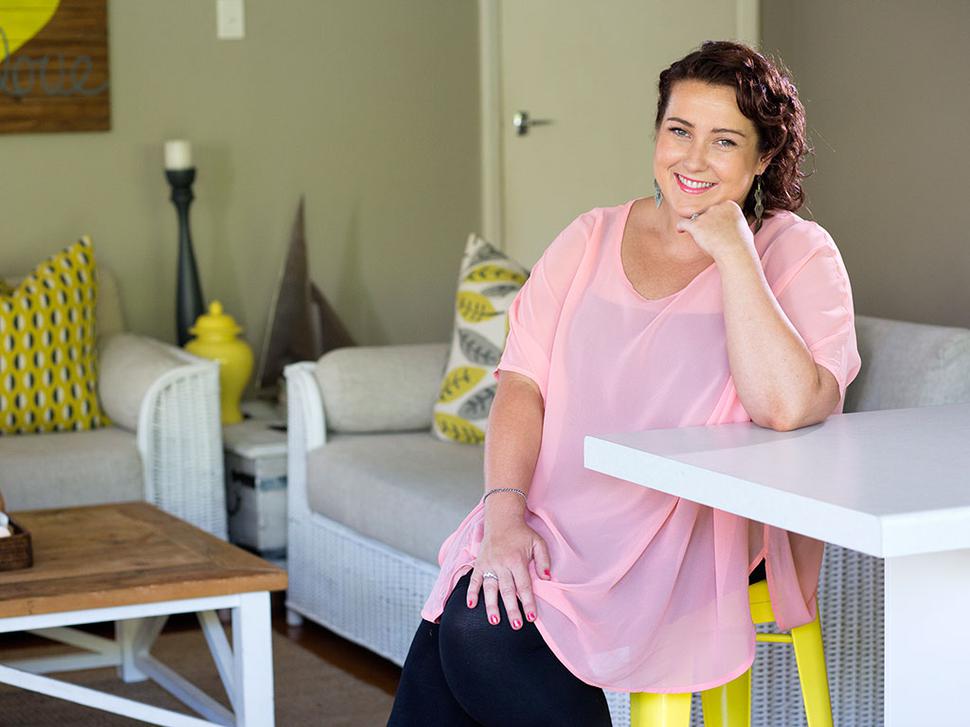 Favourite Things: Jess Graham
Jess Graham follows in her parents' footsteps with the opening of her Ponsonby store
Thursday May 7, 2015
As a child, Jess Graham's family lived on a boat that travelled around the Pacific. "I find getting out on the water, especially sailing, very calming," she says. Life has since settled down — she and her husband, who've been together for 15 years, now have a 2-year-old daughter.
But Jess' love for different cultures and beautiful homewares from all over the globe has never abated. The former telecommunications manager is now the owner and manager of Le Monde at 36 Pollen St, Ponsonby, taking inspiration from her parents, Craig and Noelle Davies, who own Le Monde in Parnell.
The store is known for its homewares, bringing together European chic with industrial design and Cape Cod-style furnishings. "It may be French antiques, something from a church in India or gorgeous finds from Africa and Europe," says Jess.
Her parents started the business 12 years ago and Jess says opening the Ponsonby store was a "natural evolution".
When she's not perusing homeware books to get inspired, Jess likes tackling interior design projects head-on, and isn't shy about repainting the odd room in her family's 1950s Panmure house.
"I love living in this space, there's so much history for us here. I love our wooden floors, and we've put in a new kitchen, big French doors and my husband and father built our deck. We still dream about everything we could do; we have a long list and we are slowly working our way through it. We love to entertain and it works really well for us being able to open the house on to the backyard."

MY FAVOURITE THINGS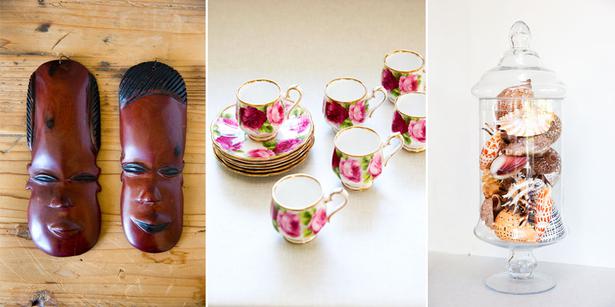 African masks; Royal Albert teacups; Shells. Pictures / Babiche Martens.
1. African masks
We got these while walking the border between Zambia and Zimbabwe. It's a space where you have cleared customs out of Zambia but you aren't yet in Zimbabwe. Africa is one of the most amazing places I have ever been to. These masks are replicas of the passport masks, which were often carried as protective amulets, or a family mask, which would be used as a shrine to protect the owner's family while the owner was away.
2. Royal Albert teacups
One of my fondest memories of my nan was going to her house for tea. She would serve me and my sister cups of tea in these wee teacups. They are just enough for a couple of mouthfuls and it was the most amazing treat.
3. Shells
I love having shells around. They remind me of all the amazing memories I have from those years on the boat and they bring a "bach" feel into our home.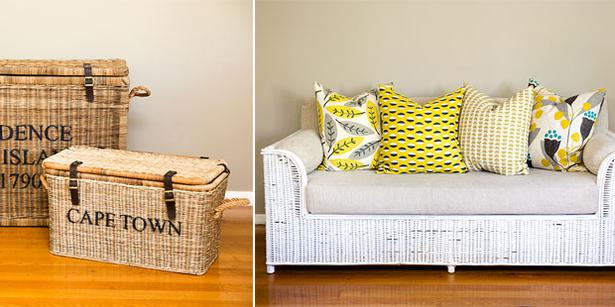 4. Rhode Island and Cape Town rattan trunks
With a 2-year-old comes a lot of "stuff", so these trunks are a practical storage option. We also have really special memories from the US and Cape Town, so I like these subtle reminders of our adventures abroad.
5. Rattan couch and cushions
We love surrounding ourselves with objects that have history and special memories associated with them. Our couches were originally my parents', so are well over 30 years old. They have been re-covered many times over the years and I painted them white with Annie Sloan Chalk Paint. I love that I grew up creating huts, relaxing and snuggling into these couches when I was sick and now our daughter will do the same. The cushions are a new addition and I'm a bit obsessed with them.
Share this: