Favourite Things: Organic Skincare Guru Marta Camara
Marta Camara has moved from one creative space to another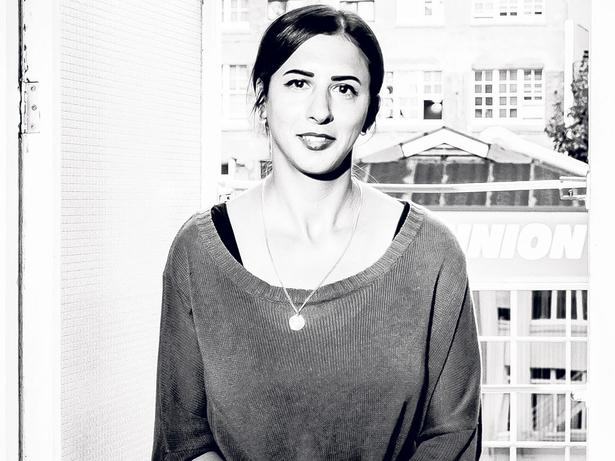 Friday March 20, 2015
Marta Camara has found what many people are looking for — purpose. "It's an incredible feeling finding your place in this world and knowing what you want to do with your life," she says.
The Portuguese beauty therapist grew up on Wellington's buzzing Cuba St, above the iconic cafe Cuba Cuba. She says her skincare brand, Martina Organics, is partly inspired by her mother's holistic lifestyle. The stylish unisex cleansers, toners and moisturisers are made from certified organic botanical oils sourced from places including New Zealand, Morocco and Japan.
"I love being able to help people out with their skin," she enthuses.
She is working on developing a face mask and cream moisturiser to add to the range. Fittingly, she now lives in a warehouse-style space in Britomart with another creative — Tamzin Hawkins of clothing brand Mavis & Osborn. Here, Marta shares her favourite things from the space.

MY FAVOURITE THINGS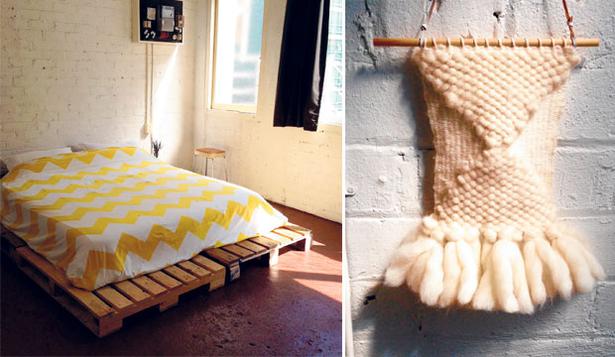 Pallet bed; Wool weaving by Marta Buda. Pictures / Supplied.
1. Pallet bed
I love anything made out of wood, and I'm a real minimalist so I love how simple this is. It gives my room so much more character when combined with the white brick walls. It's nice lying on my bed in the afternoon sun, reading a good book or listening to music.
2. Wool weaving by Marta Buda
I recently reconnected with my best friend from Intermediate, Marta Buda, who gifted me this incredible handmade wool weaving which she made using her own tapestry loom. I love all her weavings. They are all beautifully designed, so I feel really grateful and lucky to have my own special piece.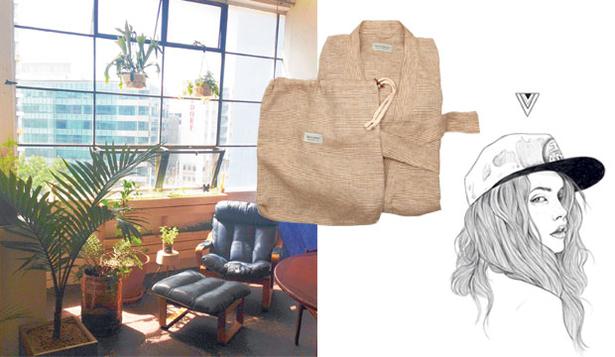 Indoor garden; Tom Boy illustration by Becca O'Shea; Mavis & Osborn house coat. Pictures / Supplied.
3. Indoor garden
It's my dream to live by the beach but for now I like having at least a sweet little indoor garden at home, especially living in the city. I love being around nature, sitting in the sun and having breakfast surrounded by plants, it's such a nice relaxing way to start the day. You've got to get those organic microgreens and herbs in your life however you can.
4. Tom Boy illustration by Becca O'Shea
I picked up this print last year at the GIRL exhibition which was a celebration of the female form showcasing portraiture work by friends Becca O'Shea, Sarah Burton and Ashley Church, all super-talented ladies. This print reminds me of all the incredible, beautiful and strong friends I have in my life.
5. Mavis & Osborn house coat
I've got a few different pieces from Mavis & Osborn, but this natural check 100 per cent linen house coat is my favourite. I like being as comfy as possible when I'm at home.
Share this: