The Manifesto Interview: Marcus Teo
The international fashion and design maestro on his personal style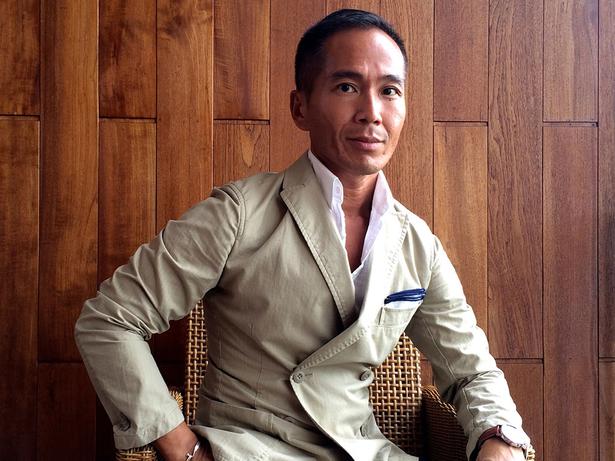 Friday April 3, 2015
As creative director of Georg Jensen, Marcus Teo's creativity has found a new home, at a Danish company with a 110-year legacy of fantastic design heritage. He was recently brought on board by the design company Jensen, which has foundations as a silversmith. "When I was approached by Georg Jensen's forward-thinking CEO David Chu to join his team, it was a revelation," he says from his New York office.
"Having been a fan of old-world silver with modern leanings — specifically the Harald Nielsen Pyramid collection, which was designed after the discovery of King Tut's tomb in the 1920s, combined with the Art Deco design — I have been a fan of Georg Jensen for a while. Diving into the archives and imagining how the future of Jensen will look as a major lifestyle brand, I am overwhelmed with so many possibilities."
Teo is a fashion and design industry veteran, having been a fashion director at W magazine — the glossy New York-based fashion magazine founded by the late, legendary editor John Fairchild. He's also a freelance editor and stylist, having worked with the great and the good including Calvin Klein, Brooks Brothers, Bloomingdale's and Nautica. Beyond W, Teo is a contributing sittings editor at Vogue. He has styled for British, Italian and Japanese GQ, L'Uomo Vogue, and Arena, working with great photographers including Mikael Jansson, Walter Chin and Tom Munro.
When not masterminding collaborations — including a new tea set with design maestro Marc Newson — Teo can be found surfing in Montauk or Costa Rica.


PERSONAL STYLE
Trunks or Speedos? Short trunks — to go from the beach to the bars.
Flat front or pleats? Depends on the decade.
Skinny jeans or straight leg? Skinny — there's always going to be rock 'n' roll in me.


TRAVEL
Favourite city: London.
Favourite resort: Parrot Cay, Turks & Caicos.
First, business or economy? Business.
Airline: Cathay Pacific — especially since designer Ilse Crawford is doing the Lounge.
Favourite hotel (city): Puli, Shanghai.
Favourite hotel (holiday): Four Seasons, Lanai, Hawaii.


ARTS, MEDIA & DESIGN
Artist: Brancusi, Whistler and Schiele. Too many to name!
Architect: Brutalist and Bauhaus.
Musician: Fleetwood Mac.
Writer: Christopher Hitchens, A.A. Gill.
Author: Michael Cunningham, Margaret Atwood.
Furniture designer: Eileen Gray.
Photographer: Martin Parr.
Editor: Anna (Wintour), Tina (Brown), Graydon (Carter).


FOOD
Cuisine: Malaysian or French Bistro.
Restaurant: Bar Six NYC. Amass, Copenhagen.
Cafe: Irving Place, NYC.
Bar: Sant Ambroeus Soho, NYC. K-Bar Copenhagen.


LIFESTYLE
Where do you live? Manhattan, New York.
Favourite cocktail: Vodka soda when there is no Negroni.
Stationery: Cartier.
Sheets: Matteo.
Car: Mercedes 360 SL.
Website: Daily Beast. Habitually Chic.
Sport: Yoga. Been surfing since 1990.
Ski or snowboard? Neither.


CLOTHES
Shoes: Church's Hong Kong Oxfords.
Shirt: Jil Sander + J button down.
Jeans: APC.
Blazer: Grey Flannel double- breasted — part of a suit made by my tailor. Or more often, Black Fleece by Thom Browne.
Sunglasses: Persols.
Underwear: Calvin Klein.
Luggage: Rimowa these days.
Trainers: New Balance 990. Personalised to camel.
Wallet: Green Alligator from Peter Elliot, NY.
Watch: Rolex — gift from Mom. Georg Jensen by Henning Koppel Chronograph.


GROOMING
Product you can't live without? Diptyque's L'Ombre dans L'eau — been my scent for 17 years.
Moisturiser: Kiehl's Ultra Facial Moisturiser.
Do you have manicures? No — DIY.
Shave or trim? Both.
Where do you cut your hair? My stylist Gerardo in NYC.
Share this:
More At Home / Trends & Shopping