SPONSORED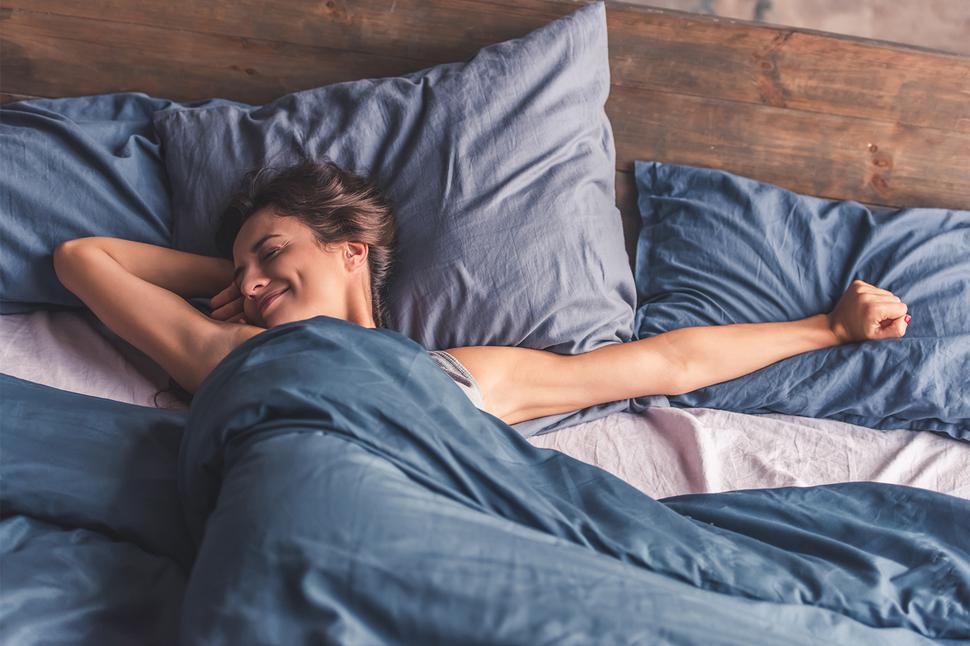 We Go Under The Covers With The Bed Experts
As New Zealand's largest independent bedding group, BedsRus are perfectly placed to share their tips for a better bedtime — from mattresses to music and more
Thursday March 18, 2021
As the experts in sleep, BedsRus aim to deliver a nation-leading sleep experience that extends far beyond the mattress.
You spend a third of your life in bed — and BedsRus' locally-owned bed and mattress stores have spent 30 years specialising in them — so trust the sleep experts.
KEEP YOUR COOL
If your core body temperature is too high, you struggle to produce melatonin — that magical hormone that sends you into slumber.
Try to keep your distance in the warmer months, as to not trap extra heat between you and your companion. Water is a great cooling agent, so having a shower or bath before bed can be a good way to ensure a restful night.
INVEST IN INNOVATION
When investing in a quality bed, the magic of a mattress is under its hood. Different materials and targeted technology can aid heat dissipation much more effectively than other alternatives.
Some of the developments are out of this world, like Sleepyhead's latest temperature regulating technology KülKōte, which features fibres that absorb and release heat energy at specific temperatures, to give you a more consistent sleeping climate.
It's an exciting new development in the bed game, and already a game-changing sleep choice for many New Zealanders.
BREATHE EASY
Allergies can disrupt your rest cycle, destroy your sleep and leave you feeling tired and congested in the morning. With dust mites and microbes common culprits for allergy sufferers, an optimal bed environment is key.
Mattresses made from hypo-allergenic materials such as natural latex and wool have anti-bacterial properties that are resistant to dust mites and help foster a healthier sleeping environment.
Look for pillows and mattresses that offer moisture-wicking or heat-regulating technology which can help combat dust-mite allergens by reducing moisture and providing a drier sleep environment.
MUSIC MATTERS
Disconnecting from the day is a struggle many New Zealanders face, and the secret to silencing your mind may be easier than you think. Music has powerful effects on your breathing and heart rate.
A tune with a tempo of 60 to 80 beats per minute mimics that of a resting heart rate, subsequently causing your breathing and heart rate to slow.
This simulates what your body experiences in the early stages of sleep, so you'll be on your way to dreamland before you know it. In their continued commitment to helping all New Zealanders, BedsRus have carefully curated some sleep-friendly tunes into a #SleepBetterNZ Spotify playlist.
COMFORT IS KEY
Sleeping is inherently personal and, to create a tailored sleep experience, the comfort level of your bed should be suited to your body and preference.
Comfort and support needs vary from person to person — however a neutral spine sleeping position is generally the optimal goal.
BedsRus have an easy-to-use Comfort Level System that helps to determine your 'support number' — whether you're a firm, medium or plush mattress lover.
Head in to one of the many BedsRus stores to talk to their bed and mattress experts, and explore their leading range online at Bedsrus.co.nz
Share this:
More At Home / The Latest