Favourite Things: Weddings Creative Sony Nuth
Weddings creative Sony Nuth shares her favourite things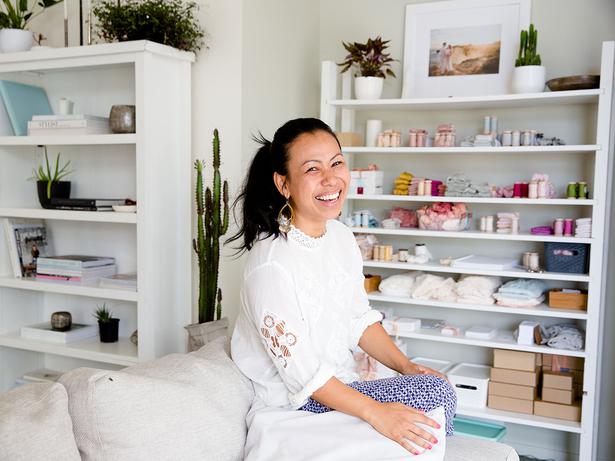 Thursday March 23, 2017
You can often find Sony Nuth in her studio, tangled in ribbons and tackling an assortment of tasks. Sony opened online wedding boutique Feathers and Stone in 2016 with her sister Soya, and is now running the business on her own as Soya becomes a mother.
The philosophy behind Feathers and Stone is being sustainable and ethical without compromising on quality.
It found its niche in the market with a distinctive approach to fabrics. "No one was selling naturally dyed pure silk ribbons in Australasia," says Sony. The business started with silk ribbons and evolved into table runners, styling fabrics, napkins and recycled paper.
Sony — whose other project is the wedding blog Truly and Madly — runs the businesses from home.
"What started as a small side business to Truly and Madly is now taking up most of my time, especially with our global presence growing stronger every day."
The plan is to keep expanding Feathers and Stone, and she images her dream workspace as being, "light-filled with white walls, a high ceiling, beautiful outdoor flow and surrounded by nature".
FAVOURITE THINGS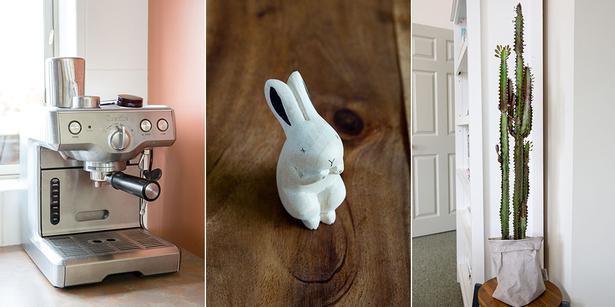 Pictures / Babiche Martens
1. Coffee machine
It's part of my morning ritual. Except it's my husband who's the "barista" and he doesn't even drink coffee.
2. Wooden bunny rabbit
This was a gift from my husband which makes me giggle because I know the struggle he would have gone through to buy it. I know it wasn't cheap because even though he hates spending money, he knows how much I appreciate quirky handcrafted items like this.
3. Cactus plant
Because, well, it's not very needy.
READ: How to Keep Indoor Plants Alive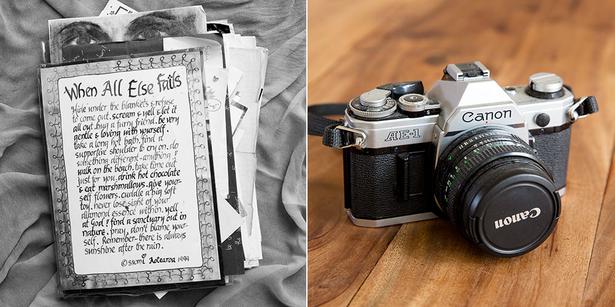 4. Journal
This book is full of old handwritten letters from friends, lovers, family. If the house was on fire, this is what I'd save.
5. 35mm film camera
My love for photography started with this camera.
Be inspired by the good things in life. Sign up now to receive emails from Viva, and twice a week you will be sent the latest news, profiles, videos, fashion shoots, competitions and more.
Share this:
More At Home / Features & Profiles