What makes Scandi style so successful?
Elegance, simplicity, joy and nature are elements of Scandinavian design that give it universal appeal, writes Claire McCall.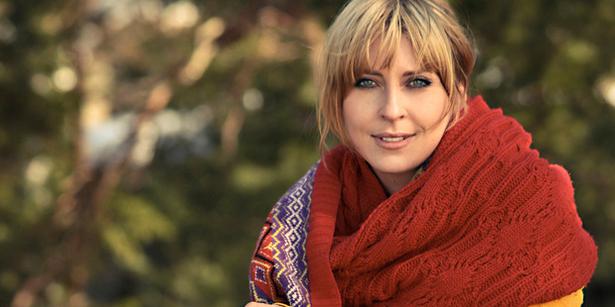 Friday Jan. 9, 2015
Scandi style is instantly recognisable; it's a look that is clean-lined, utilitarian and yet, somehow, elegant and beautiful. It's a design aesthetic that is coveted and much emulated - but what makes it so globally successful? This month a team of professional designers from Finland, Sweden, Denmark and Norway visited New Zealand as part of Norse Code, an event hosted by the New Zealand Scandinavia Business Association, to share their thoughts. Viva spoke to two of them.

SANNA ANNUKKA
Textile Designer (Marimekko and Sanna Annukka Design)
If you've never heard of The Moomins, you're not alone. But this fictional family of oddly shaped creatures, developed in 1945 by author Tove Jansson, is a part of every Finnish child's youth - the Hairy Maclary of their emerging world.
So when textile designer Sanna Annukka cites this fantasy series as her first awakening to the power of colour and graphics, it makes sense. "I loved the white hippopotamus-like creatures that were so beautifully illustrated - they captivated me," she says.
Annukka, who has a Finnish mother and a British father, is based in Brighton, UK. She contracts to international brands such as Marimekko and has her own studio where she produces collectible screenprints, wall-hangings and products such as tea-light holders that feature her own graphics.
Her home may be in England but her design heart is anchored in the mythology and cultural landscape of Finland. "There are so many different nationalities in Britain that its influences are incredibly diverse and it's much harder to capture its essence," she says. Annukka also acknowledges that it's easier to romanticise a place she doesn't live in.
Growing up, her creative streak surfaced as a love of handicrafts.
"I was always drawing, painting, knitting and doing crochet. It is part of who I am."
Summer holidays spent in the wilderness of Lapland are emblazoned in her mind. "My family were mad-keen on fishing and we'd head off for two or three weeks to fly fish for wild salmon and trout."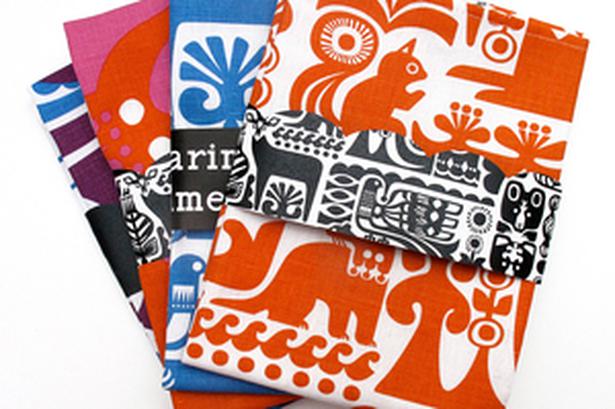 When they were done fishing, they'd gather berries from bushes by the lakeside. These visual images are translated into graphics where, for example, in "Kainuu", a full moon is reflected in a lake and conifers rise between undulating fells. "Inari" is based on the Laplanders tepee (kota), a wood and canvas shelter, where travellers can rest and light a fire, brew some coffee and put a sausage on the fire.
Annukka's inspiration embraces elements of nature and in that way parallels so much of our Kiwi design. It's this commonality that, she believes, is responsible for the popularity of Scandinavian style here.
Simply emulating our surroundings in prints and patterns, though, is not enough to make a decorative design stand out. "There has to be some meaning to your work. It has to stem from a source that's pure," she says.
Annukka understands the necessity of a story behind the product. "And that story has to have honesty and humanity."
Her collaboration with Marimekko, the Finnish company that launched in 1951 and has recently enjoyed a global surge in interest, is a natural partnership that allows her to express her heritage.
"I love the philosophy behind Marimekko, which is to bring everyday happiness into people's lives."
They do this by using bold, figurative, colourful patterns, many of which have become iconic. Unikko, their best-loved print, a stylised poppy, celebrates its 50th anniversary this year.
Later this year, in autumn, the company will launch Annukka's new collections. One design is based on the Northern Lights; another references a glowing lantern on a mid-winter's night. "Although these patterns are based on my heritage, they are abstract so people can read into them what they like."
It's not the first time she has contributed to the Marimekko story. Her first collection for them was based on the Kalevala, a folklore epic pieced together in the 19th century from ancient runes and tales. Those textiles represented the stories, but in a modern way. "I am passionate about bringing the Kalevala to younger generations," she says. "It's written in old world-style but you need to persevere because the stories are so beautiful."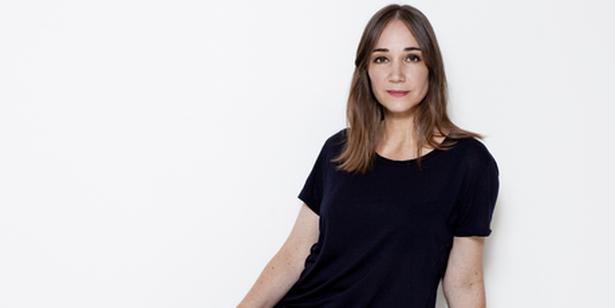 MONICA FORSTER
Furniture Designer (Monica Forster Design Studio)
To call Forster a furniture designer is something of a misnomer. She is a woman with a mind of her own. Her first product was a light made of silicone, crafted at a time the controversial ingredient was receiving bad press for its problematic performance in breast implants.
Since 1999, she has been head of a four-person studio, south of Stockholm. Her latest product is a concept excavator, a "digging machine" as she calls it, designed for Volvo Construction Equipment, that has already scooped (pardon the pun) a prestigious iF Design Award.
Forster argues that it's not such a big jump from designing a lamp or a chair to creating a digger. Rather, it's a calculated leap of faith in your fellow collaborators.
"I work with ideas and the most important thing in such a partnership is to understand your role - when to step forward and when to sit back."
With this mindset, she says, nothing is impossible.
Such confidence, it seems, has always been there - "I knew I wanted to work on an international level" - and has earned Forster an enviable clientele. Her CV is peppered with big names such as Poltrona Frau, Cappellini, Whirlpool, Modus and Alessi.
In 2013, the studio designed the stackable stoneware "Tower" for Alessi that can be used either as measuring cups or as storage containers. "MoMA bought it and it's proved one of our best sellers. But design is like music, there are so many factors to consider that you never know which one's going to be a hit."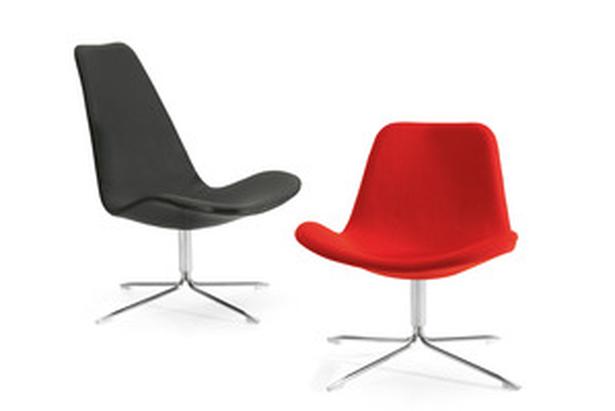 To ask then, the secrets behind the rise of Swedish design, is posing a tough question. Forster has her theories. "The social system in Sweden has meant that it is completely okay for women to have a career and a family. There's so much support."
The upshot is that more women are now in positions of authority. It's no coincidence, she points out, that the head of the Volvo Construction Equipment design department, a woman, "had the courage to ask me to be part of the project".
Although the industry, especially in the arena of furniture design, is populated by men, she argues she's not making a feminist remark. "It's just been interesting to see how our society has developed. Over the years, I've seen it happening."
She says the Swedish aesthetic stems from hardship in a country where, traditionally, many of the people were poor farmers. "We worked in a simple way, not because as a culture we were more refined, but because much of the time we were just trying to survive. There was no time to do any decorative engraving."
Forster grew up in Lapland, near the Arctic Circle, a freezing, hostile environment where, during winter, the sun may not make an appearance for days on end. To illustrate the harshness of the climate, she relates a story about her mother planting an apple tree. "It took five years for it to grow about a metre tall and then one day a snowmobile came along and flattened it."
The utilitarian nature and the lightness of Swedish design stems mainly from this. "The Swedish talk about light the way the English talk about the weather." When it's grey, ugly and depressing for much of the year, bringing light into the home environment is a therapeutic necessity.
Working for significant names in the business has brought her monetary reward but Forster still pursues causes she believes in. As so many designs become globalised, there's a growing movement towards handicraft and limited-edition work. She's worked with local companies to help sustain them and develop them into viable businesses.
To this end, she designed the Babushka, a bowl with a lid that can be formed only free-hand. It is made in a boutique workshop not far from Stockholm. "It's one way of keeping the handicraft within our country because if we don't produce these items, we will not keep the knowledge and will end up having to import the labour."
Even though, in global terms, Scandinavia is close to the design centres of Europe, Forster feels some sense of isolation from the hubbub. "I can't just hop on a train or in a car to get to the Milan Furniture Fair, for instance."
But as in New Zealand, such physical separation has its upside. "Isolation can be something good. It allows a unique culture and way of life - something to be worked on and worked with."
Share this:
More At Home / Features & Profiles