SPONSORED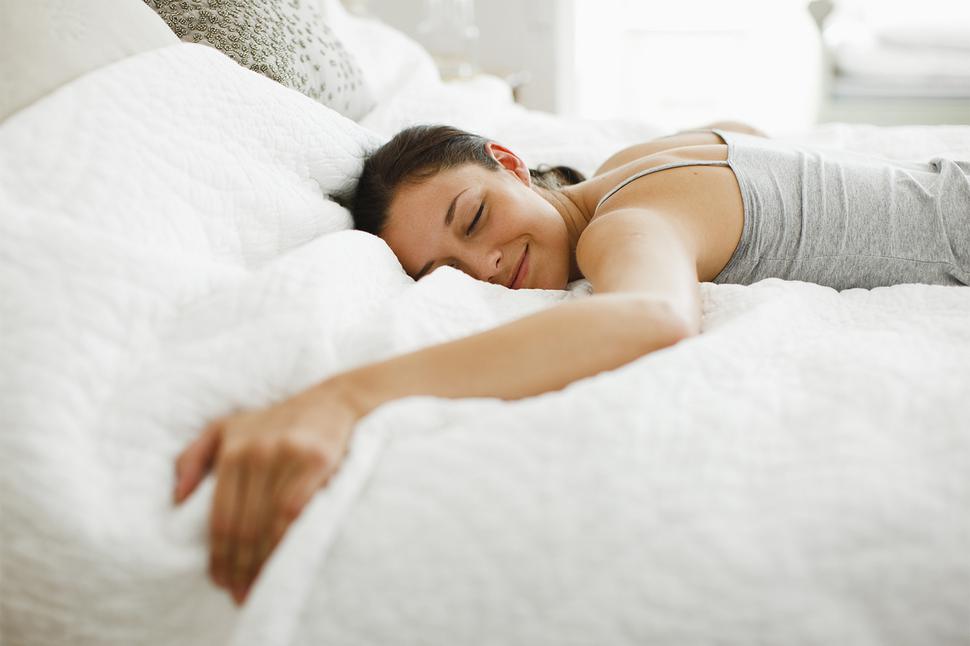 What To Consider When Choosing A New Mattress
An expert guide to achieving your best night's sleep
Wednesday April 21, 2021
No one is more committed to a good night's sleep than Sleepyhead, and it knows a quality mattress is the best foundation for a good night's sleep.
A bed is an important investment in your quality of life so it's worthwhile investing in a bed that will give you the best sleep possible.
We all have different preferences and expectations when it comes to buying a new mattress, and to ensure a perfect match, you can't rush it.
In more than 85 years of making beds, Sleepyhead has led the way in product innovation and design. It knows choosing the right mattress can be time-consuming, and with that in mind it has developed the Sleep Selector, a  quiz to determine personalised bed preferences.
The Sleep Selector is a vital tool for helping identify what you need and matching you to the best bed.
The best bed for you is not necessarily the most expensive one
Everyone has their own comfort preferences – some prefer a pillow top for a soft cocooning comfort layer. Others will look closely at the foam and spring technology for greater support.
So, to ensure all New Zealanders can achieve a great night's sleep, Sleepyhead has a wide range of beds to cater to every unique need.
Of course, nothing beats experiencing a bed in person, so when you're in-store, make sure you check out the different comfort layer options in your bed of choice and take the time to test the bed in your usual sleep position.
The average lifespan of a mattress is about 8-10 years
Over a decade, you'll clock up nearly 30,000 sleep hours on your bed. Over time, the comfort and support of your mattress will slowly wear down and as its gradual you may not visibly see it, though you may notice that you are tossing and turning more or waking with some aches.
Rotating your mattress when it's new and then periodically over time will help extend your bed's life. However, beds are a bit like a pair of running shoes – you can still run in them, but eventually, they lose their rigidity, shape and tread and will not provide the support you need for good sleep.
If it's time to replace your mattress, try Sleepyhead's Sleep Selector to find your ideal bed.
The truth that lies beneath
Dampness and water absorption within a mattress can also reduce the quality of your sleep. We lose as much as 500mls of moisture a night - which may go into your mattress, creating the ideal environment for dust mites to breed.
Sleepyhead's commitment to innovation has included research and investment into fabrics and protectors that promote a drier healthier sleep.
Size does matter
The more room you have in your bed, the better quality of sleep you will have, especially if you're sleeping with a partner.
Having space around you helps promote undisturbed sleep. Two people sleeping together should select at least a queen and preferably a king or a super-king sized bed to allow adequate space.
Bearing in mind a super-king bed is the width of two single beds.
It also pays to consider younger family members who may end up sharing your bed. They may be little, but they can take up a surprising amount of space!
Minimise being woken by partner movement
Interrupted sleep caused by your partner moving around during the night is common for many of us. Sleepyhead has developed different technologies such as Sensorzone and Swisstek to help minimise your partner disturbance for deeper more restful sleep.
We're not created equal
We are all different shapes and sizes, and so we all require different levels of support. Whatever your body type, the Sleep Selector can help you find the right bed for you.
Take Sleepyhead Sleep Selector quiz now and you could win 1 of 5 Luxury Hush Wool and Silk Fusiongel Pillows valued at $299 RRP. T's & C's apply.
Share this: