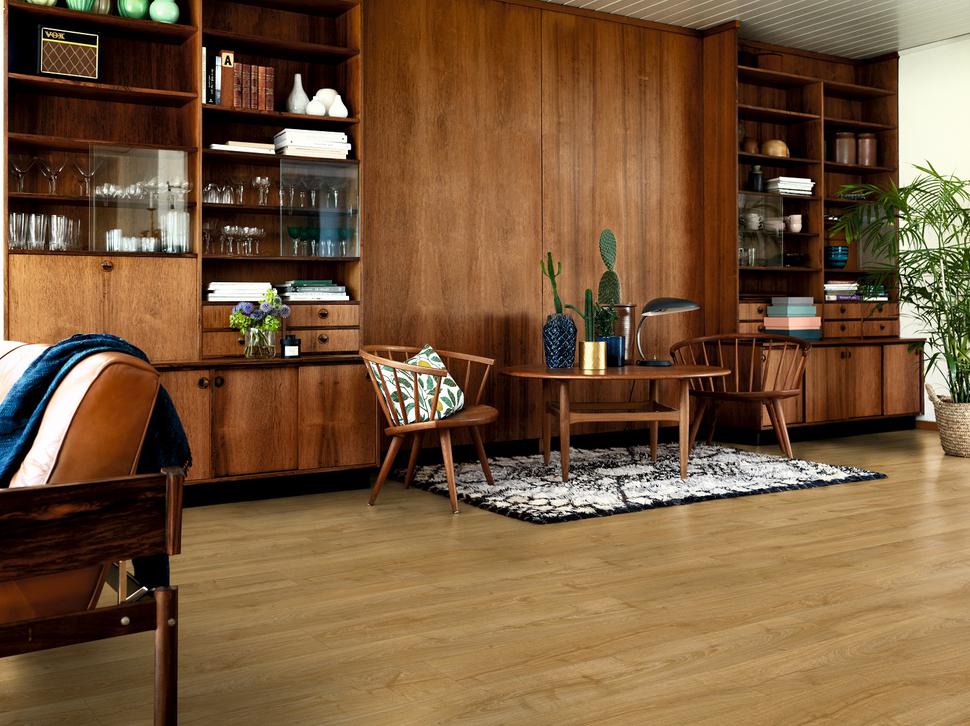 Why Faking It When It Comes To Interiors Isn't A Bad Thing
Design editor Melinda Williams looks into why more and more people are faking it when it comes to interiors — and why that's not a bad thing
Saturday April 6, 2019
Authentic. Genuine. Natural. Decorating our homes with the "real thing" — solid wood floors, granite benchtops, stone tiles and lush indoor plants and vases of flowers — has long been a symbol of luxury. But many of us aspire to these materials without understanding the impact that each has on the environment — the ones that the materials come from, and the environment within our homes.
Take plants, for example. Lush, jungly living rooms have become popular over the last few years, driven in part by the often-repeated "fact" that plants help to "clean the air inside our homes". But while it's true that plants have been shown to filter certain chemicals from the air, the Nasa-led study that this fact traces back to tested the air-filtering abilities of plants in extremely controlled atmospheres, completely unlike a home, where windows and doors are opened and closed all day. What's more, it concluded that the air-filtering benefits of plants were limited, at best.
READ: Why The Traditional Kitchen Is Disappearing Before Our Eyes
If you suffer from allergies, your houseplants could be doing you more harm than good. Not only can pollens released inside the home be irritants, every time you water your plants, the plants eventually release that moisture back into the atmosphere. If you have a few large fiddle-leaf figs and maidenhairs in your living room, you could be adding several litres of water to the air inside your home each week. In New Zealand's typically damp, poorly insulated and poorly ventilated houses, that's a recipe for mould growth, another source of allergens.
Jan Mason, product manager for Adairs, says imitation plants have become "incredibly popular over the last few years. Indoor plants are notoriously fickle and the whole idea of 'set and forget' has certainly appealed to a lot of people."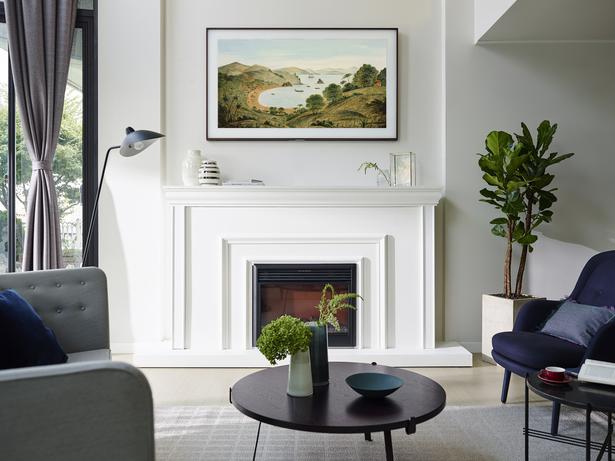 For those with lifestyles too busy to spend time tenderly ministering to plants, imitation plants give a botanical look without the time commitment. "You can go on holiday and not have to worry about finding someone to plant-sit or risking them dying while you're away," says Jan.
The quality of imitation plants has improved considerably, and when placed in a pot with bark or even mixed and matched with real plants, they can be hard to tell apart from real ones without touching them. A US-based company, Slightly Browning Fake Plants, has even taken this commitment to realism to new heights, selling a range of plants that look like they've been mildly neglected.
But isn't plastic the ultimate environmental sin these days? "We don't find that our plants being made of plastic puts people off buying them, as they know they're getting a great quality product that's going to last a lifetime. They're definitely not for single use," says Jan. "The lifespan for artificial plants is very lengthy so we hope our plants continue to be enjoyed and passed along for years to come."
READ: How To Pick The Perfect Pots For Your Houseplants
Flooring is another area where material technology has come far enough along so that laminate and engineered products sometimes perform better than the solid materials that they imitate. Iain Stevens, business manager for Jacobsens Flooring, who has just returned from the international tile fairs Cevesama and the Porcelain Osa Fair in Spain, says there's been a surge in the market of people wanting materials that are manufactured in a sustainable way, and that reduce extraction of rare natural materials.
Porcelain tiles that are laminated with photorealistic finishes that imitate everything from polished concrete and stone to wood are becoming increasingly popular. Unlike concrete, stone and wood, porcelain tiles are almost non-porous, so don't need sealing or refinishing, and are practically chip-proof, says Iain. "The surfaces are printed using ink-jets and the porcelain tiles have dips and hollows that follow the wood grain, so they look authentic and feel authentic when you run your hand over them," he says. "Some people can't believe that it's not wood."
Porcelain — which is fired at higher temperatures than standard ceramics, and made of finer clay, making it denser — also resists water damage and staining far better than wood or stone.
Cost-wise there isn't anything to be saved on the choice — in fact it's generally more expensive, albeit significantly longer-lasting — but environmentally, it reduces demand for marble and granite quarrying and felling of rare, slow-growing hardwoods. Iain says that some of the more specialist types of stone and marble are likely to become unavailable in time, due to demand exceeding natural supply. "I would foresee that the more unusual colours like oranges and greens will run out at some stage."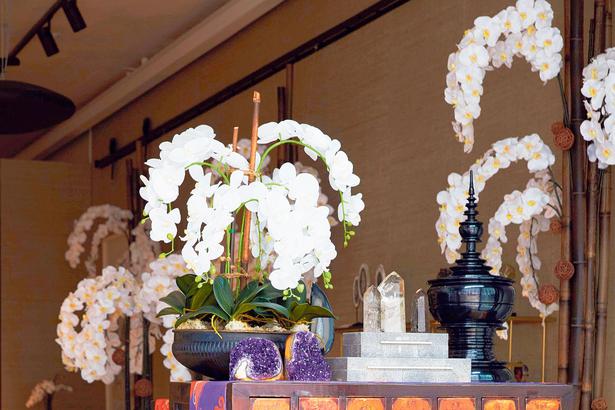 Engineered wood flooring, also known as wood laminate, also out-performs solid wood when it comes to green credentials. "For an engineered oak floor, the wood laminate would have a top layer of 4.5mm of natural oak instead of the 14-20ml of oak that you would need for a solid wood floor. So a single tree goes a lot further," Iain explains.
Engineered wood is made of several layers of wood glued together, including a layer of rubber-tree wood — which is cut down after the rubber is extracted and then replanted — and a layer of fast-growing pine. It's typically quieter to walk on than solid wood, and can be installed either glued down (which assists with the quietness) or floating, which means that if a piece is damaged then it can be pulled up and replaced without the entire floor needing to be redone.
READ: Beyond Kondo: 10 Ways To Keep Order Post-Decluttering
Cork is another wood substitute that can be effectively laminated for a result that even experts struggle to tell apart from the real thing. Warm, quiet and drawn from a renewable natural resource (cork is the harvested bark of a tree that does not need to be felled, but regrows the bark for subsequent crops), it's touted as the eco-material of the future. Unlike the orange-tinted square cork tiles of the 1970s, modern cork comes in a vast range of colours and shapes.
Benchtop technology, too, has progressed significantly. Engineered stone and composite solid surfaces used to be regarded as inferior products to granite or marble benchtops, but today the quality of finish is close to natural. Perhaps more significantly, reports of serious human rights abuses, miner health issues and child labour issues in the granite quarrying industry, which is largely based in India, has led to some major retailers dropping granite from their product catalogues.
With the evolution of materials technology and increased understanding of sustainability issues, it's time to re-evaluate our criteria for what we describe as a luxury material. While natural materials have an inherent beauty and in some cases cachet from their rarity, perhaps true luxury comes from exchanging "authenticity" for freedom from the ongoing care and maintenance of these materials, or the peace of mind that comes from knowing your home isn't contributing to the degradation of the planet, or causing issues for your health.
Share this:
More At Home / Features & Profiles