Why Wicker Is Cool Again
Fibre isn't just a fad, finds Lindsey Roberts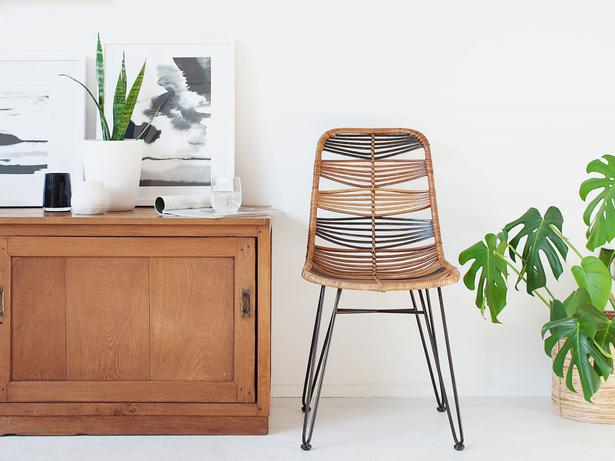 Thursday July 28, 2016
The word "wicker" might bring on flashbacks of the dusty rattan seating sets of the 70s and 80s or the last wicker crush in the 90s, but today's wicker — the technique of weaving reeds and other natural fibres into furniture and accessories — is worth reconsidering. Wicker is older than any fad, after all. (The Egyptians buried rushwork with the pharaohs!)
Just remember that a modern take on woven natural materials is best done judiciously. Add one or two natural elements and pair them with, say, upholstered chairs, to get a good mix going on. "It's really about the balance of hard and soft, warm and cold," says Elisa Shankle, the founder and principal of Simplexity Designs in Brooklyn, New York, who also works for interior design companies 5N1 and Homepolish.
Adding a dash of rattan or sweetgrass is a way to unlock today's hottest home design trends, whether you're drawn to the nautical, beachy, boho, organic, well-travelled or handcrafted style. "People are tired of the matchy-matchy look," says American interior designer Barbara Brown. "They're more interested in the layered and collected-over-time look, and bringing in those woven pieces adds to that goal."
Here's how to add wicker into your home:
1. Historically a material used for furniture — Cyrus Wakefield started it all when he found discarded rattan in the mid-1800s and bent it to make a chair — rattan is now used for everything from accessories to furniture. Try one of these multi-coloured handmade chair as an accent ($469, indiehomecollective.com).
2. If a room in your house feels too cold, stark or formal, turn to natural fibres to add a "casual element", Shankle says. "If you're outfitting a space with high-end furniture and everything is stark and has rough edges — or maybe you have steel — it can soften and warm up a space." Set a softer table with Citta Design's round rattan placemats ($19.90, cittadesign.com).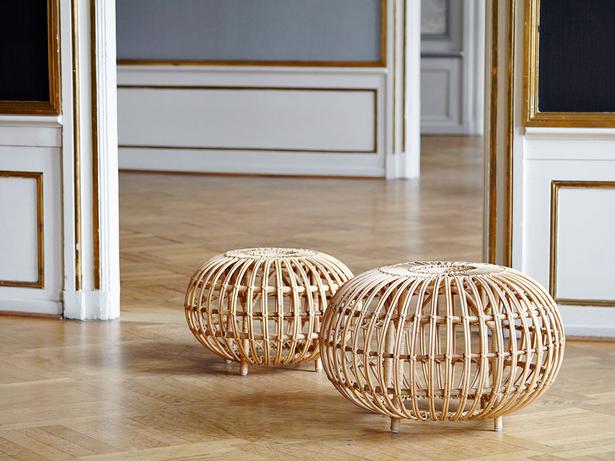 3. Brown says a wicker ottoman or end table "is a great way to bring texture into a space". Try the Sika Design ottoman from Tessuti, originally designed in 1951 by Franco Albini ($1210, tessuti.co.nz).
4. Rattan can work well in nearly any space, including this handcrafted stool with woven leather seat by American-brand McGuire ($3107, cavitco.com). "I consider woven pieces as neutrals," Brown says. "So they work with any style and colour scheme."
5. Look for practical storage items woven by artisans, like this rattan bowl made in Vietnam as part of the Craft Link not-for-profit initiative ($16.99, tradeaid.org.nz).
6. Go small with natural fibres, Shankle says. You don't want a whole set of rattan or wicker furniture in your family room. One element will do, as big as a rattan sofa or as small as a magazine basket ($79.95, freedomfurniture.co.nz).

— The Washington Post, additional reporting Viva
Share this:
More At Home / Trends & Shopping