World's Benny Castles Is The Signature Designer For The New So/Hotel
We take an exclusive first look inside the new So/Hotel opening in downtown Auckland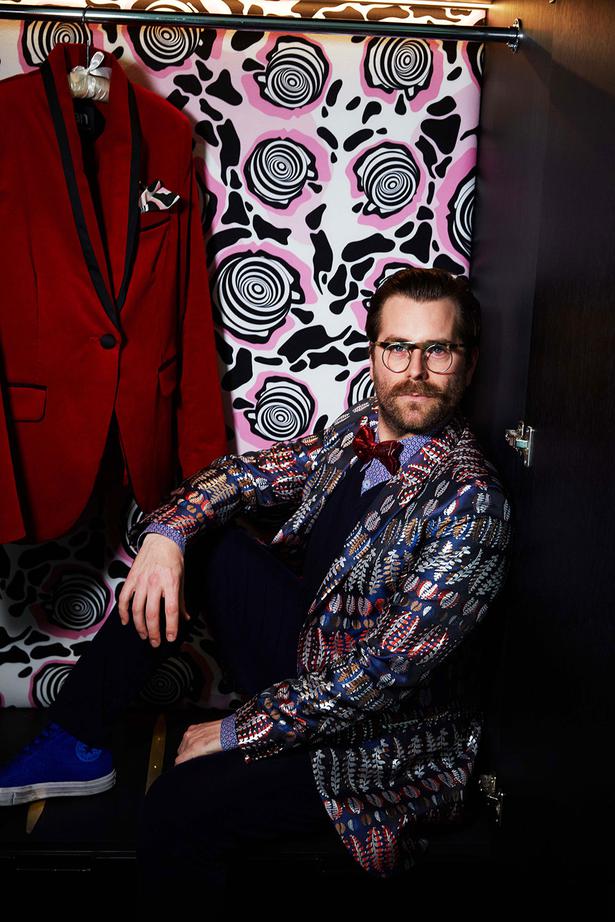 Thursday Sept. 27, 2018
Berlin, Singapore, Mauritius, Bangkok . . . Auckland?" World's Benny Castles is listing the glamorous locations of some of the seven international So/Hotels, including the next one to open, on downtown Customs St on November 1. So/ is the top-tier brand of the Sofitel group of hotels (run by Accor), and the 130-room boutique luxury hotel in Auckland will be the first to open in Australasia.
Like the others in the group, the hotel will be unique in its fashion-led interior design. It's a tradition for each hotel to partner with a celebrated fashion label to bring the concept of each location to life. IIn Mauritius, it was Kenzo, in Bangkok, Christian Lacroix, in Berlin Viktor & Rolf and in Singapore, Karl Lagerfeld created the hotel emblem. For Auckland, World was chosen to bring the spirit of the city to life inside the hotel.
READ: Sydney's Iconic Paramount House Reopens as A Boutique Hotel
Benny, for one, could not be more excited, describing the World team as being like "kids in a candy store" when asked to creatively contribute to everything from the hotel logo to interiors, staff uniforms and artworks. More than that, he says he was thrilled that Auckland was chosen as the location for a brand that's all about being found not where's known, but where's next.
"For a company like Accor to decide to put a So/Hotel here, it's a real badge of honour for the city," he says. "Not that Auckland doesn't sit alongside the other cities but where is London, Paris, Hong Kong? Where are your classics? I think that speaks quite truly to the So/ brand."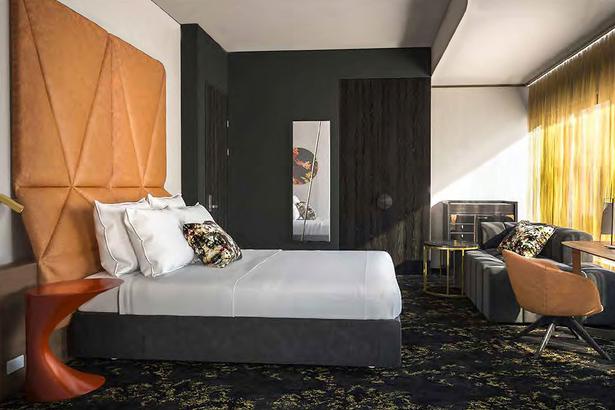 It's been a collaboration three years in the making. Benny says the label was initially approached to offer a pitch about who they were as a brand and what they might offer as a collaborator. Although the scope of the project was beyond what the label had worked on before as a design brand, that's what made it exciting, he says.
"Everything in a So/Hotel is designed from scratch and unique to the location, and a big part of that is the signature designer. The other designers that have been involved — Kenzo, Lagerfeld, LaCroix — have their own levels of impact and interest so for us as a brand, it was fantastic to be put among this group of superstars of fashion."
READ: 8 Bucket List Hotels Worth Travelling The World For
What a hotel needs to offer more than anything, he says, is a distinctive experience. "Going into a hotel, there should be some element of stepping into another world. Almost like a hypnosis. You walk into a luxury hotel, it's almost like you get cut off from the rest of the world, whether it's work or a holiday. There's a palpable interest in deceiving you about the world you're in."
With that idea in mind, the World team began pulling together ideas of what they felt makes Auckland important and exciting, and working them into a set of concepts that could underpin the hotel design at multiple levels.
"I personally have a lot of interest in being a passionate Aucklander, at a time when a lot of us want to be part of telling a story of Auckland that is yet to be told," says Benny.
From the time of the Rugby World Cup in 2011, when the refurbished Auckland Art Gallery reopened, and the downtown area began to buzz with the move of several of the city's big fashion labels shifting to Britomart and the big international luxury brands setting up flagships on Queen St, Auckland began to have a new vibrancy, he says.
READ: Inside the Lush Hotel Where Rudyard Kipling Wrote 'The Jungle Book'
"You just felt this energy downtown where Aucklanders were like, 'Hey . . . there's this water at the bottom of our city that's quite pretty with the green hills on the other side . . . maybe we should take our office down there and look at it.'
For me, once that started happening, it was such a change point. Auckland became very welcoming, very inclusive. You felt really proud to take people to Britomart or the Art Gallery or over on the ferry to have dinner at the Engine Room, or wherever felt good to you."
As a motif of that energy, Auckland's volcanoes seemed the most ideal symbol to base the hotel concept on, he says. That translated in several ways: firstly, the swirling, topology-influenced logo for the hotel, which also plays on ideas of hypnotism and a retro-futuristic party feel; colours of black and lava-orange, and in the materiality of stone and lots of glass.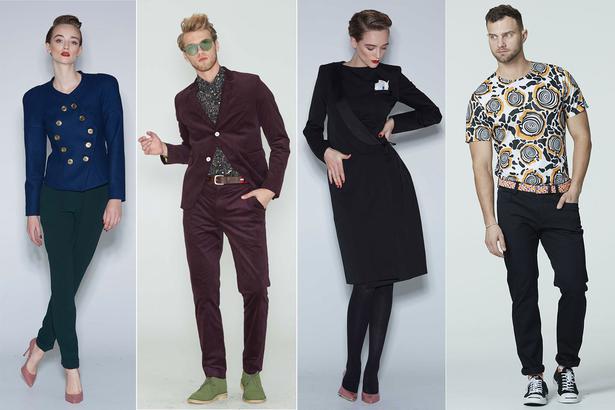 Another material layer was added in the use of metallics, particularly gold-toned ones, as a nod to the building's original history as the gold safe of the Reserve Bank of New Zealand.
"People internationally don't really know what we are or who we are in Auckland," Benny says. "They know New Zealand's got hobbits and rugby players and wine and sheep. And I'm proud of all those things, but we wanted to reimagine what we are for people because everything is changing so rapidly. A big part of that is talking about the luxury of Auckland. For me, luxury is not a dollar value. It's not about spend or wealth. Luxury is a passion thing."
READ: How To Make Flamboyant Furnishing Fabrics Work In Your Home
There's an undeniable sense of fun and excitement in the design ethos for So/ Auckland — as well as the irreverence and pop culture references that we've come to expect from World. Right from the moment that one of the hotel cars (decorated in one of the signature prints World designed for the hotel), guests are in for a fun ride. Throw cushions in the backseat of the cars bear slogans like "I Only Run When There's a Sale" and "Not So Fast Nor Furious".
Similar cushions appear throughout the hotel rooms, scattered on beds and couches.
At the front door, guests are greeted by a concierge attired in an eye-catching burnt-orange jacket and T-shirt printed with the swirling hotel logo. It's far from the retiring uniforms of many hotel staff, and World wanted it to be that way, says Benny.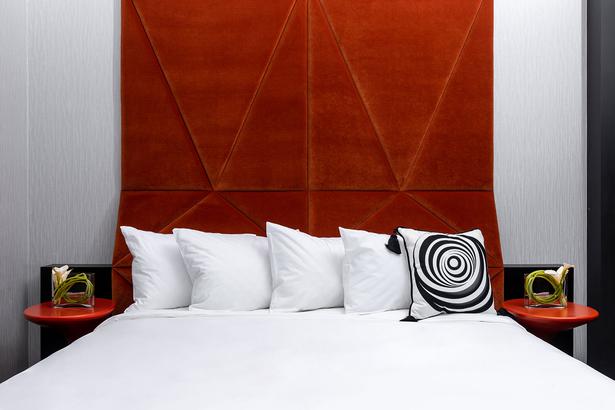 "We don't call the clothes we designed for the hotel staff a uniform because we didn't want them to look uniform. We call it the attire. We want people to have some sort of interaction with the clothes they wear. The attire we've designed is meant to give confidence, to create a look and feel that was inspirational and aspirational, and for the staff members to feel, in the morning when they were putting them on, that they were ready to step out on to a stage."
Guests may feel a little bemused at first, he says, to realise that the people stationed in the lobby, who look like they could be off to a club or a fancy dinner, are actually the staff, but that all adds to the fun. There are a wide range of outfits, from sleek dresses and gold brocade jackets, to an aubergine suit, loud patterned tees, and punchy accessories, all in bold colours, touches of metallics, and exaggerated silhouettes.
READ: The Maldives' New Star Villa Is Underwater
The rooms themselves are what Benny describes as "multi-faceted, with lots of angles and shapes, and the colours are very volcanic in their tones". The World touch is everywhere, from bedspreads and wallpaper, to custom artworks on the walls and as you might expect from a fashion label, generous wardrobes that are brightly lit on the inside to make the clothes a showcase in themselves.
"Auckland is the 'dress-up city' of New Zealand, so we wanted the hotel to be a place where anyone can get dressed up and feel good," says Benny. "The So/Hotel in Mauritius is very beach-focused, for example, so we wanted this one to be clearly a city hotel."
Share this: