14 Easy Ways to Stay Fit and Healthy
We've found a few easy ways to stay on top of your health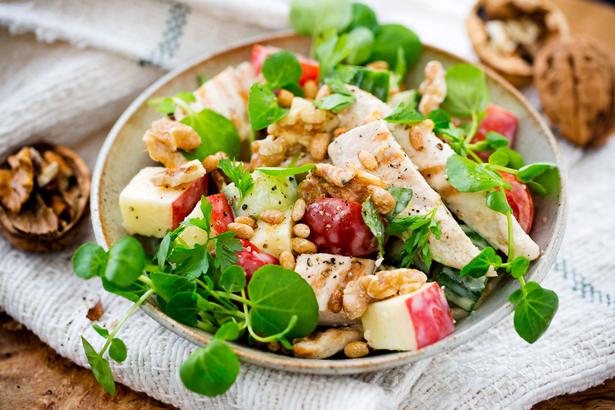 Thursday April 7, 2016
1. There are plenty of apps you can use to help keep on top of a healthy lifestyle - we've found six of the best to download.
2. Avoid the temptation of the office vending machine and prepare healthy snacks to take to work each day, or for when you're relaxing around the house.
3. There's no denying the connection between mental and physical health. Read Dr Libby's explanation about why you're always tired, and the steps you can take to counteract that.
4. If you're having trouble finding motivation to put on those running shoes, here's a little help from some of our celebrity friends.
5. Take note from fitness fanatic Kirsty Godso and stick by these 7 ways to stay fit as the temperatures drop.
6. Discover a new form of exercise like barre class, which aims to tone, sculpt and lengthen.
7. Instead of relying on takeaways on weeknights, plan for a few easy meals you can throw together when you're short on time.
8. Save on transport costs and ride a bike to work - not only does it mean you'll squeeze in some exercise time, but it's better for the environment.
9. The key to a healthy diet is knowing what's actually good for you, and what to avoid. Read why filling up on carbohydrates can prevent the body from putting on weight.
10. Connect with your body and learn about the rituals of yoga from guru Shiva Rea.
11. Round up some friends and head off on one of these great walks, whether amongst the hustle and bustle of the city or closer to nature.
12. Salads don't have to mean watery lettuce and lacklustre dressing - try one of our delicious recipes, from mixed tomato and mozzarella to smoked chicken and avocado.
13. Are you eating too much meat? Do a bit of research on how much you need to maintain a healthy diet, and swap out the rest with some delicious alternatives.
14. Instead of gorging on store-bought treats, try making your own homemade chocolate once in a while - you'll know exactly what's gone into it, and the more labour-intensive process is sure to make you savour it.
Share this:
More Beauty & Wellbeing / Wellbeing