Pirelli's New Calendar Continues the No-Makeup Movement
Next year's Pirelli Calendar features the likes of Jessica Chastain, Penelope Cruz, Nicole Kidman and Uma Thurman wearing no makeup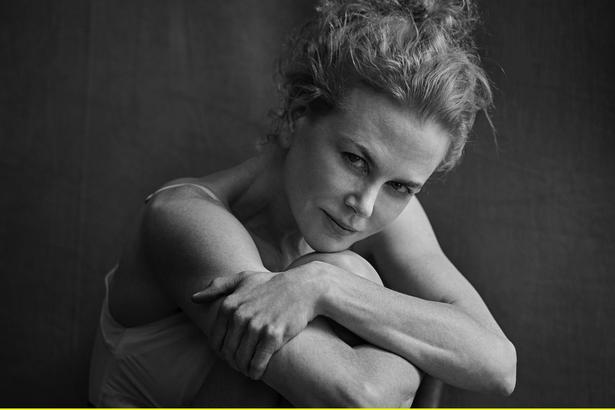 Wednesday Nov. 30, 2016
For decades, the Pirelli calendar has been known for its exclusivity, its glamour, its nudity.
But this year's just unveiled calendar is different. German photographer Peter Lindbergh captured 14 actresses not in dazzling gowns, dolled up or in the buff, but in black and white with bare faces and unkempt hair. The actresses went nearly makeup-free for the shoot, the Associated Press reported.
"In a time when women are represented in the media and everywhere else, as ambassadors of perfection and youth, I thought it was important to remind everyone that there is a different beauty, more real and truthful and not manipulated by commercial or any other interests, a beauty which speaks about individuality, courage to be yourself and your own private sensibility," Lindbergh said in a statement.
Lindbergh's approach continues the break that began with last year's calendar, in which Annie Leibovitz photographed — nearly nude or fully clothed — women such as Serena Williams, Amy Schumer and Yoko Ono. At the time, Leibovitz said she wanted the images to be direct, "to show women exactly as they are, without artifice."
The no-makeup movement has been gaining considerable attention in recent years, especially after singer Alicia Keys penned an essay about why she's going barefaced. But some are critical of casting the decision to go without makeup as an act of bravery.
"Is it a political statement, sloth, or, uh, some kind of weird fashion thing?" Jezebel once asked. "Or could ... it be some strange, unheard-of fourth option ... such as being a human in possession of a face who doesn't feel the need to apply products to it, and it is really just not a big deal?"
Either way, turning the Pirelli calendar into a statement about society ensures the product remains culturally relevant — especially given its extremely limited availability (only a handful of celebrities and the automotive company's customers actually get one), and celebrities and models increasingly using social media to push risque or seemingly candid images. Past calendars were known for their extremely not-safe-for-work images. Now, photographing Julianne Moore without makeup and wet hair is more shocking than Gigi Hadid spread eagle in a bodysuit.
The movement away from highly sexualised images shows "undoubtedly a cultural shift, a real opening up and a big change," actress Helen Mirren said, as quoted in the AP story.
Lindbergh titled the calendar "Emotional," he said in a release, because he wanted "to create a calendar not around perfect bodies, but on sensitivity of emotion, stripping down to the very soul of the sitters, who thus become more nude than naked."
Forgoing makeup shows "the courage to be yourself is the epitome of confidence and power," actress Nicole Kidman said at a news conference, the AP reported.
This year's calendar includes portraits of actresses Jessica Chastain, Penelope Cruz, Kidman, Rooney Mara, Mirren, Lupita Nyong'o, Charlotte Rampling, Lea Seydoux, Uma Thurman, Alicia Vikander, Kate Winslet, Robin Wright and Zhang Ziyi. Lindbergh also photographed a Russian political theory professor, Anastasia Ignatova.
Share this:
More Beauty & Wellbeing / The Latest