6 Simple Ways To Spring Clean Your Life
Put a spring in your step with these easy tips for living your best life post-winter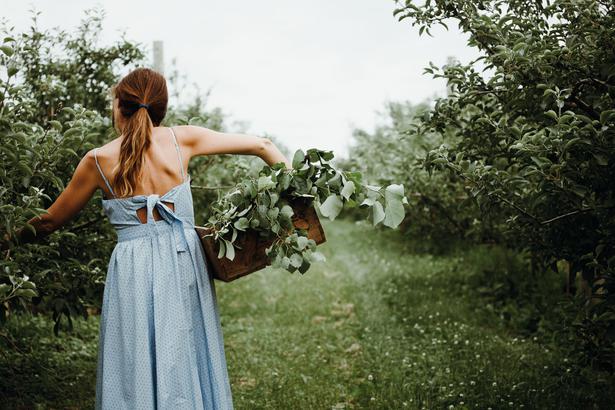 Saturday Aug. 4, 2018
As we peek our heads out from under the duvet and glimpse the first view of impending spring it can be tempting to crawl right back under our rocks. Here's how to feel vital and vibrant, with a spring in your step.
1. Get moving
Any animal emerging from a long winter slumber may find it hard to get their energy (and fitness) levels up. Be organised; diarise it as you would a doctor's appointment or important meeting. Move often; instigate the concept of exercise-snacking. Suzi Neville, physiotherapist, personal trainer and owner of Sweet7.co.nz suggests walking for two minutes every 20 minutes (or six minutes every hour; try a walking meeting) to decrease blood sugars by 20-30 per cent.
READ: 5 Fresh New Ways To Work Out That Are Anything But Boring
She cites a study by the University of Texas Southwest Medical Centre that shows those who run for an hour in the morning followed by a sedentary 10-hour day lose roughly 80 per cent of the health benefits of their morning workout. Another tip from Suzi: "Longevity studies show that the only form of exercise linked to extending your life span is walking. The human body is a walking machine; making it walk kicks into action genes you need to extend your life."
2. Learn to live more consciously
All the self-care in the world is pointless if you're trashing the earth. Spend some time considering your plastic and waste footprint, and thinking of ways to help reduce it. Shop at farmers' markets, butchers and specialty stores that enable you to minimise plastic packaging.
The Wholefoods Refillery in Parnell and Ponsonby has everything from shampoo to maple syrup, laundry liquid to coconut oil on tap, BYO packaging required. Kelmarna Gardens grow some of the most delicious vegetables (there's a reason they're a preferred supplier for Little Bird and Orphan's Kitchen) and they're open for purchase from the public. Daily Bread in Pt Chevalier sells milk in recyclable glass bottles for $4/litre, or you could take a trip to Farm Fresh Milk in Taupaki, where raw Jersey milk is available via vending machine for those toting coins and bottles.
READ: Where To Find Earth-Friendly Stores To Shop Sustainably
3. Nurture your post-winter physical body
Winter can be tough on skin, says Heidi Billington, naturopath and owner of The Tonic Room in Kingsland. She explains that the dryness and irritation we often experience can be down to environmental factors such as lack of vitamin D, dehydration from drinking less, overuse of heaters and a slower lymphatic system from reduced exercise. To help prep the skin for spring, Heidi suggests using a body scrub like Salt by Hendrix, or make your own by using your favourite oil, such as sweet almond oil or coconut, blended with a handful of sea salt/sugar granules and a few drops of citrus essential oils.
READ: New Zealand Skincare Brands For Those Who Like To Shop Local
4. Unplug and recharge
Stop looking at people holidaying in Mykonos or the latest destination de jour. Leave your phone behind and take a trip for memories, not Instagram stories. Aio Wira retreat in the Waitakeres offers a selection of short fasts throughout the year as well as weekends tailored to specific health concerns. Further afield the Okoroire Hotel in Tirau has incredible natural hot pools alongside a river. Long said to have healing properties (a sanatorium was built alongside the pools in 1880 in order to take advantage of their medicinal benefits), they are also within easy access of one of the country's most picturesque short walks, the Blue Springs in Putararu. 
READ: 6 Soothing Hot Pools To Visit
5. Connect to a community
With hibernation comes isolation. As the days creep slowly longer it's important to reconnect with your local community. Now is the perfect time to enrol in a workshop, join a group or volunteer for a local charity or community garden. Helping to make lunches for Eat My Lunch is incredibly rewarding and a great way to feel connected to your community. Volunteering at your local community garden may be a more solitary pursuit but will undoubtedly have a calming effect on your mind while teaching you life skills, a sense of purpose and connection to the environment.
READ: Why Vitamin C Is The Hottest Beauty Bag Item For Your Complexion
6. Get your daily dose of vitamin D
Sweet 7's Suzi Neville stresses the importance of getting outdoors; especially in the morning. "The colour of the sun is more blue in the mornings (more red at sunset) and it's this blue that stimulates vitamin D production for immune support. The brain knows, based on what colour the light is, what time of day it is and what to physiologically activate. Light movements outside in daylight help re-set your normal, healthy circadian biology". Plus "even if the sun is not shining your body still picks up the colour from the daylight".
Share this:
More Beauty & Wellbeing / Wellbeing