7 Hand Creams to Try
An always welcome gift, well-chosen cream will soothe those helping hands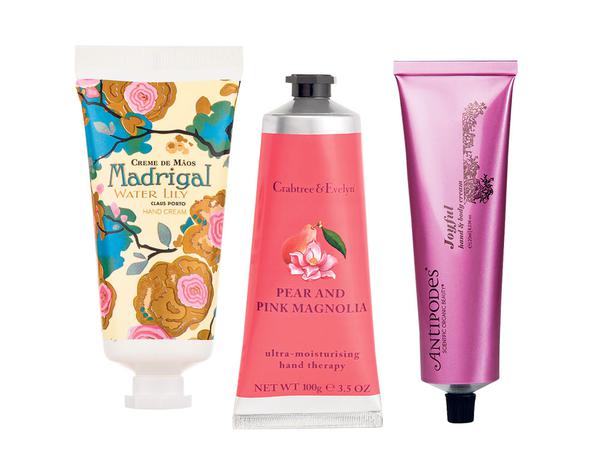 Friday May 6, 2016
Who doesn't need a hand cream?
I keep mine on the coffee table by the sofa so I can rub it on while I'm relaxing in front of the television in the evening. Most of us soon find an affordable everyday moisturising favourite and there are plenty to choose from. Supermarket staples such as Aveeno and Neutrogena's Norwegian Formula, plus locally made honey-based formulas such as Apicare, make good daily workhorses.
Pricier options are available, aimed at having an anti-ageing effect, reducing pigmentation or screening out sun, from beauty brands including Clarins, Clinique, Shiseido and La Mer. But for gift-giving, something a little more special looking is called for. Seek out pretty packaging, soothing botanical ingredients and a delicate fragrance. We've opted for examples in tubes, because they slip easily into a bag or desk drawer, make a nice little standalone gift or an added extra along with something more indulgent.
Grown Alchemist Age-Repair Hand Cream $35
Plant peptides add potency to this smoothing botanical hydrator with an almond-oil base from a Melbourne company started by two New Zealand brothers. From Superette, visit superette.co.nz, and selected other boutiques.
Compagnie de Provence Carite Hand Cream $44.90
Shea butter is the soother in this fragrance-free French option. If you are giving to a gardener, they may also be keen on the matching Hand Scrub. From Citta Design, visit cittadesign.com
Aesop Resurrection Hand Cream $37
One of the original products from Australian apothecary style brand Aesop still does the business. The reviving lavender and cedarwood scent is a bonus. From World.
Naturals Limited Edition Wild Iris & Peony Hand Cream $18.99
The look is inspired by vintage blue-and-white china. The gentle fragrance is drawn from essential oils and is also available in a diffuser and candle. For stockists visit thearomatherapycompany.co.nz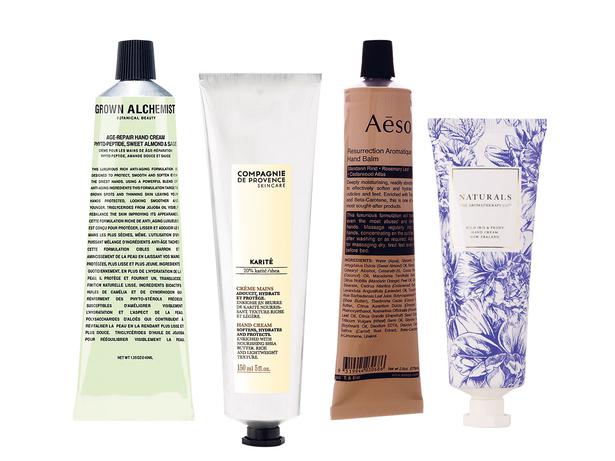 Claus Porto Madrigal Hand Cream $25
This century-old Portuguese brand has a stack of pretty selections in small tubes to select from, including this water lily design. From World, visit worldbrand.co.nz and isabelharris.co.nz
Crabtree & Evelyn Pear and Pink Magnolia Ultra Moisturising Hand Cream $32
The English heritage brand always appeals, but we like this fragrant departure from old favourites such as lavender and rose. From Smith & Caughey's.
Antipodes Joyful Hand & Body Cream $47
Wild blackcurrant and hibiscus lends its aroma to this velvety cream with an avocado oil base. Or try Delight (gardenia) or Jubilation (fig, feijoa and blackcurrant). Visit antipodesnature.com
Share this:
More Beauty & Wellbeing / The Latest