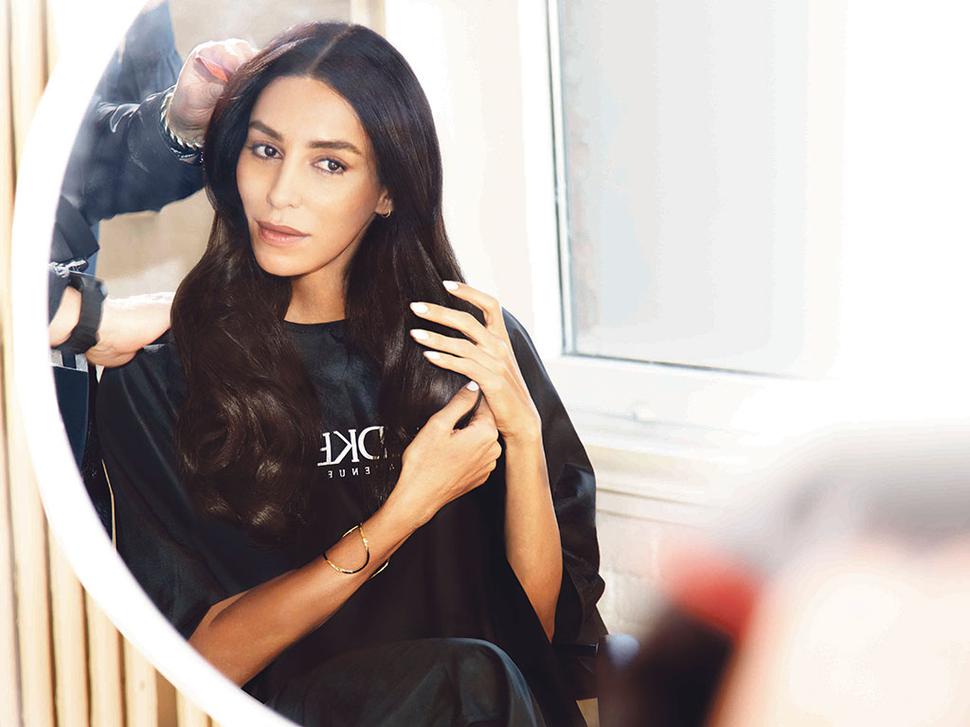 Making Waves
Brazilian model Lea T talks about the responsibility she carries as a transgender woman
Wednesday May 20, 2015
True beauty comes from within, says Lea T, the first transgender model to win a big beauty company contract.
The Brazilian brunette's game-changing status was underlined last year in the announcement by Redken that she was to be a brand muse. This followed being dubbed the world's first transgender supermodel by Oprah to whom she revealed her journey to reassignment surgery in 2012.
Born Leandro Medeiros Cerezo, Lea was raised in Italy, knowing from an early age that she was different. By 2008 she had embarked on hormone replacement therapy and, two years later, came to fashion note walking in shows and fronting campaigns for Givenchy and appearing in magazines like Vogue and W. In that time the 34-year-old LGBT icon has overseen a significant shift in industry notions of what constitutes beauty appealing to mainstream consumers.

Do you see yourself as first and foremost a model or a role model?
Modelling was not something I had originally planned or wanted. I am thankful to my friend Riccardo Tisci, who started me with one of his amazing campaigns for Givenchy. Through my job I've been trying to give a positive message to everyone out there. The truth is that I do what makes me feel good and if other people find that to be aesthetically pleasing, then I am happy to be an inspiration. In the mirror I see a strong woman. Sometimes I can feel vulnerable, but when I think of my journey, I remind myself I am always strong.
What did getting the Redken contract mean to you in terms of professional recognition as a transgender model?
Pride, honour, responsibility. That I finally made it and everything is possible, thanks to their brave decision. I feel honoured and touched such an amazing brand chose me to be their face. I always used Redken products even before becoming the face of the brand.

What do you hope your profile signifies to other transgender people?
I hope my presence and working with Redken inspires people to never give up. It may sound trite, but I think beauty is different for everyone. What I find beautiful is someone's spirit. If someone is genuine, it is obvious in everything they do and it doesn't matter what they look like.

How have trans women influenced the fashion and beauty industry?
Like every other woman.

Do you worry that fashion might just be being fashionable in having transgender frontpeople or is there a wider change going on in society that fashion is helping with?
There is still a lot that remains to be done but, at least, this is the beginning. I have had to fight to be where I am, but this is not something that is unique to me. Everyone has to fight to be where they are if they are to get anywhere worth going. Everyone has to fight opposition to be who they are, if being who they are is being someone worth knowing. We all need to be strong and pursue our goals.

What is happening now, career-wise?
My new campaign with Redken for Frizz Dismiss was just released. [New Zealand will see this first haircare range with an FPF or frizz protection factor in July, with the arrival of products to tame fine to coarse hair types. Lea T describes Frizz Dismiss as her secret to style manageability in looks ranging from natural to glamorous.]

You feel beautiful when...
Beauty comes from inside, beauty is your inner soul.

Is there anything else you would like to add?
My best piece of advice is always be yourself… whatever happens.
Share this:
More Beauty & Wellbeing / Features & Profiles