Talking Yoga & Self Care with Juan Diaz
The Studio Red instructor explains the powerful mental and physical benefits of yoga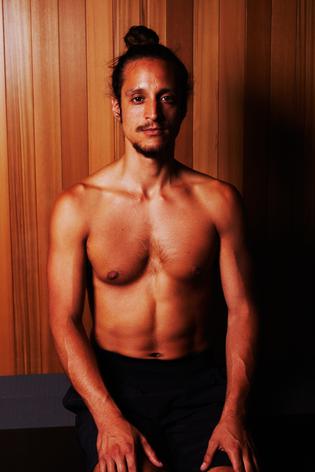 Tell us about how you discovered yoga and why you were drawn to the practice from the start.
From an early age, I felt drawn to the inquiry of life, and how this miracle works. This lead me in search of different paths and traditions that inspired a deeper understanding of existence. Through the practice of yoga, I found the ability to bring stillness into the mind. Stillness in the mind created the possibility to practice presence, and I soon realised that with the gift of being present I could surrender and allow this great miracle unfold just as it is.
How long have you been with Studio Red for and what do you enjoy about teaching others in this particular space?
This is my second year at Studio Red, and it has been an amazing experience, to be surrounded by other inspiring teachers and teaching in a creative space too. I like the clear vision of Studio Red, to bring yoga to people of all levels of practice and ability in our community. Each teacher from Studio Red has an interesting story with a diverse background and approach to the practice of yoga which brings a unique essence to each class.
I also think the aesthetic of the studio is one of the most unique in the world. The experience begins the moment you walk in. The room that we practice in enhances the overall journey of going within, bringing focus and inspiration to the connection of the mind and body. Our goal at Studio Red is to focus on quality yoga teaching. We deliver a world-class hot yoga experience and all our teachers are at the top of their field.
READ: Wellbeing Tips For The New Year
Where outside of the studio do you enjoy doing yoga?
The main place that I practice is at home as my personal practice has been the pillar of my yoga journey. I also like to enjoy classes from Monica Haar at the Iyengar Center, Nikki Ralston at Urban Ashram and love practising with all of the teachers at the other various studios that I teach at.
What do you prefer to wear when you are doing yoga and how important is this to a comfortable session?
I feel the most comfortable wearing shorts and no shirt so I can feel my movements and see the alignment of my body.
Why is yoga so important for people to consider these days?
Yoga is a path of reconnection to your true essence and teaches the art of being present. We are living in a time which sees an often fast-paced, busy, loud world; so now more then ever, it is important to create the balance within ourselves by slowing down, finding moments of silence and stillness through our practice, as we turn our gaze within.
From here, we can create spaces of calmness and stability within ourselves and apply that to daily busy life.
READ: Best Buddies Pua Magasiva And Sela Alo On Men's Health
What inspires you?
All that I truly want in life is to be happy and practice presence in each moment. So what inspires me, is whatever may contribute my happiness and presence. I draw inspiration from ancient scriptures and philosophies, learning different ways of life from cultures and understanding their natural medicines for the mind, body and spirit. The inspiration of travelling, cooking and spending time in nature always brings me back to my inspired centre.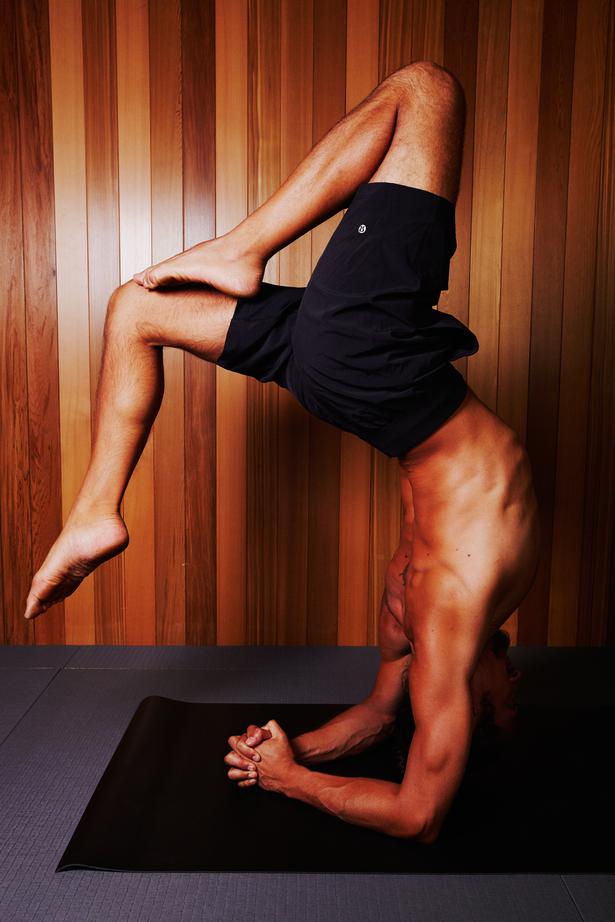 What are some of your favourite yoga poses?
I have loved observing the evolution of arm balances and handstands in my practice. When I reverse the flow of gravity on my body by going upside down and I also flip my perspective on life, shifting the flow of thought in new directions. I also like backbends because they offer a challenge and inspire perseverance and determination.
How long have you played the flute for and how does this help enhance the experience you share with your students?
Flutes have been in my life since I was 17 so I have been playing for 16 years now. I have found the harmonies and sounds of the flutes inspire myself and my students to tune into the music of the soul. I especially like to play the flute in Shavasana at the end of the yoga practice, to help guide the class into a deep state of relaxation and bliss. It is a beautiful way to find the breath with stillness in the body, and let the sensations of the flute and breath support the release of any tension or stress in the mind and body.
What are your goals for the rest of the year? How important is goal setting in yoga?
I want to continue putting good energy and positive intentions into the studios I currently teach at. I've also started to plant seeds to co-create workshops and retreats here in New Zealand and also abroad. It is important to me to continue studying each step of the way so I will reconnect with my teacher Maty Ezraty and complete another training with her this year.
I also want to progress deeper into my journey with instruments and natural medicine. One of the goals of yoga is to teach us to draw our focus more towards the journey in the present, to find contentment where we are within our practice rather than focusing upon the destination in the future. From this place of alignment, we can set our intention, focus or goals towards anything we desire to achieve in yoga and in life.
How important is self-care to you and what are some other ways you ensure you are looking after yourself, body, mind and soul?
For me, self-care is fundamental to a happy, healthy state of wellbeing. The basic principle of self-care is self-love. Surrendering to love and acceptance of ourselves brings peace and contentment. From this place of peace and contentment, we begin to align our every thought, word and action positively.
Having the basics under control is a great place to start – good sleep, good movement and good nutrition. From here we intuitively develop the understanding of what feels good and what is constructive to the design of our life
READ: Give Yourself a Midlife Warrant of Fitness
Mental health is as important as physical, and one Kiwi men need a lot more help with. How can Kiwi men take better care of their health in your experience and opinion?
A healthy mind contributes to a healthy body. If we want to find health and happiness within the body, first we must find it within the mind. One of the main practices I've found to be useful to caring for my mind is to observe the quality of my thoughts without judging them.
A great practice to incorporate into your daily life is to take 3-5 minutes a day to close your eyes and sit in a space of silence and stillness observing your thoughts and taking deep breathes. As mind and body share a direct connection, the seeds we plant in our mind will grow in our body and vice versa. Yoga is a powerful way to bring union and balance to the mind and body, and great place start taking small steps in daily life that will contribute to mental health.
Share this:
More Beauty & Wellbeing / Features & Profiles