A new approach to fragrance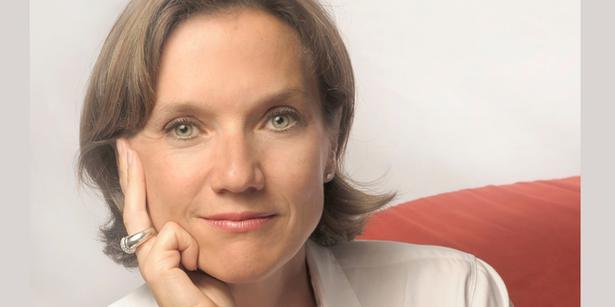 Wednesday March 19, 2014
Fine fragrance expertise, an appreciation of historic wisdoms and savvy in modern marketing come together in the entrepreneurial person of Benedicte Foucart.
The president of Valeur Absolue Parfums will be in Auckland next week to introduce her ideas to New Zealanders, but ahead of her visit she answered Viva's questions on what smells a bit "off" about the fragrance industry these days and what she is doing about it.
With an impressive track record in senior global marketing at Elizabeth Arden and fragrance maker Firmenich behind her, Foucart knows the perfume world inside out. Now she is putting her money where her nose has led her.
You've described your fragrances as "more than perfume", as "well-being elixirs". Why is this?
Our perfumes are first and foremost beautiful, fine fragrances, created by some of the best perfumers in the world, but they are also more than that. They are enriched with active natural ingredients whose effects on wellbeing have been recognised for many decades.
And this unique combination makes them "more than perfumes", well-being elixirs for body and mind. With Valeur Absolue, you smell good and you feel good.

Where did your inspiration for this approach come from?
When I was working in one of the leading perfume houses, we commissioned a big consumer research study and we talked to many women around the world about perfumes and their expectations. We found out that more and more women were disappointed by the perfumery market offer, that they found many perfumes too superficial, lacking in quality ingredients, and not aligned with 21st century values. They felt overwhelmed when they entered a perfumery store.
I felt the same and believed we had to do something to create a more meaningful fragrance experience. So I decided to take inspiration in the noblest roots of fine perfumery, to go back to the time when wellbeing and perfume were intimately linked and I decided to modernise this concept for the women of today.

The colour and addition of precious stones (and even diamond powder) is a real point of difference, but to what end?
In such a busy market, where women have very little time, we had to find a way to communicate in a few seconds that we are different and that there is more than a perfume inside our bottle. We had to make the invisible uniqueness of our formula visible for all, and still give our product a precious and unique design. So for each of our perfumes, we have selected a visible ingredient, very feminine and linked with the emotions enhanced by each perfume. For Harmonie, we selected amethyst, the serenity stone in lithotherapy; for Sensualite, we selected mother of pearl, the symbol of love and femininity; and for Joie-Eclat, we selected encapsulated diamond power, the symbol of sparkle.

How does the approach of Valeur Absolue differ from aromatherapy/aromacology? And from modern perfumery?
At Valeur Absolue, our approach is very unique since we offer something more than what you can find in today's market. In aromatherapy, you tend to work with pure, single essential oils. This is a "therapy". It is about healing and less so about fine perfumery and pure pleasure. I actually see it as complementary to our concept.
In aromacology, scents are studied for their impact on psychology and mood. We used existing research and, for each perfume in our range, we worked with our perfumers on incorporating essential oils that would be renowned for their specific properties on mood enhancing, without compromising on pleasure and the scent's aesthetics. We believe women deserve to have it all: smelling good, feeling attractive and also taking care of themselves.

Aromatherapy purists would say mixing perfume with essential oils dilutes the effect; what is your view?
As mentioned above, we don't heal, we are not competing with aromatherapy, we are "more than a perfume". So, indeed, pure essential oils are stronger, but you don't wear them as a perfume. We want women to choose Valeur Absolue as an alternative to the fine perfumes that you see in today's stores. By adopting it you aren't compromising on the quality and refinement of your fragrance, instead adding a new dimension to your experience. Each time Valeur Absolue is sprayed, it surrounds you in a sensory bubble of wellbeing. Consumers have given us amazing testimonials telling us how they cannot switch back to "regular" perfume since they feel they would lack something unique that they have discovered with us.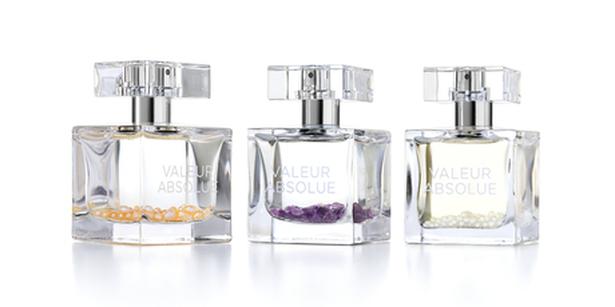 Please tell us a little more about the inclusion of the Immortelle flower extract and how and why this works on wellbeing?
The idea came from the science of neurocosmetics, which is based on the interactions between the nervous system and the skin. It was discovered that all skin cells are capable of synthetising neuromediators, the key molecules which regulate the messages transmitted to the brain. Areaumat Perpetua, a key element of Valeur Absolue, is an extract of the Immortelle flower (Helichryse), and stimulates the release of beta-endorphins, one of these neuromediators, via keratinocytes, the cells of the skin's epidermis. This results in a sensation of wellbeing. This is similar to the sensation that is felt during acupuncture, massage or sunbathing and perfectly illustrates the sensation of well-being experienced following the release of endorphins by the keratinocytes.
Clinical tests prove that a topical application of Areaumat Perpetua lowers the level of cortisol in the saliva, thus indicating the transmission of the message. So this provides a wonderful sensation of well-being when applied to the skin.

Does this extract have an aroma, or is it added for its mood-enhancing impact? 
It is added in the perfume for the mood-enhancing impact and it was actually a challenge to ensure that the perfume's sensory qualities wouldn't be impacted by the addition of our well-being ingredients. It took some time and perseverance for our R&D team to find the right balance between efficacy and beautiful sensory qualities.

Please explain your realisation that the fragrance industry needed to focus more on what was inside the bottle?
Over the last 10 years, the fragrance market has been experiencing new dynamics with many launches (about 600 a year!), with investments moving from inside the bottle (perfume) to outside the bottle (image building). Consumers are being disappointed and lost in the middle of all the noise. Furthermore, despite all the money spent on new products, the Top 5 best-sellers worldwide remain classic fragrances, like Elizabeth Arden's Red Door and Chanel No 5, whose perfumes are unique and have stood the test of time. Valeur Absolue means "essentiality" and with our brand we wanted to go back to the essence of what makes a beautiful perfume: high-quality ingredients, great perfumers, time and true passion.

What would you like to see less of and more of in the fragrance industry? 
Less superficiality and more qualitative ingredients inside the bottle.

How will Valeur Absolue encapsulate what you yourself and women generally are looking for?
In our super-busy lives, we tend to forget ourselves and we put many things before us: work, kids, husband, friends. Our brand is resolutely positive and wants to bring happiness and positive energy into women's lives. I thought it would be great to transform our daily perfuming gesture into something more meaningful, into a moment just for us, where we not only smell good for others, but where we also take care of ourselves. Adding a "me" dimension without taking away the "them" dimension.
Valeur Absolue aims to create little scented bubbles of wellbeing that can uplift us all day long without compromise. It is a bit like a comforting blanket that you take with you and that helps you to get through your busy day.

Do you personally prefer one of the fragrances above the others, or wear all three?
I wear the three and sometimes even in the same day. Joie-Eclat for the morning uplift, Harmonie before a difficult meeting and Sensualite for a night out. It also really depends on my mood and how I feel.

Any tips on how women should approach selecting and wearing Valeur Absolue?
You should approach our range of perfumes as you would your wardrobe. There are certain days when you feel like wearing red, and other days when you want to wear black . . . it works the same with Valeur Absolue: you should embrace our perfumes depending on your mood and what you need on that specific day: uplift, calming, sensuality ... knowing that they will all make you smell beautiful and enhance your feeling of wellbeing. You can also go on our website and take the test to see which one is best suited for you.

Fragrance to you is . . .
A passion.
Share this:
More Beauty & Wellbeing / Features & Profiles