Aimed At Closing The Loop, Dermalogica Debuts Its New Recycling Initiative
The latest step in its sustainability strategy, the skincare brand is making good on its waste
SPONSORED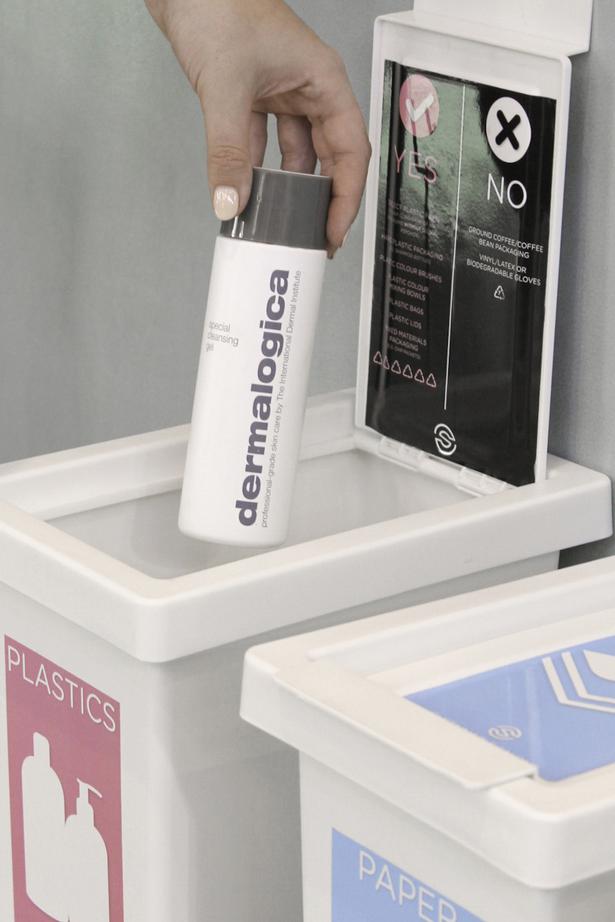 Thursday July 8, 2021
If you're anything like the Viva team, chances are a Dermalogica product was (or still is) an integral part of your current skin care routine.
But what do you do with your pick of Dermalogica cleanser, moisturiser, serum or sunscreen once empty?
It's not-so-fun fact that more than 120 billion units of cosmetics packaging is produced globally each year, much of which cannot be recycled through your kerbside collection.
As of July 1, Dermalogica New Zealand is doing its bit to close the loop by partnering with social enterprise Sustainable Salons to give end-of-life products a second chance.
The Dermalogica X Sustainable Salons consumer recycling initiative is the first partnership of its kind, and solidifies the clean brand message it first established back in 1986. Initiatives of this ilk help to "close the loop" — meaning the same packaging is repurposed and reused over again in an effort to reduce the amount of waste entering landfill.
Dermalogica New Zealand is just one of the many brands incorporating circularity into its business model — further proving that change is afoot when it comes to taking responsibility for our beauty waste.
It's not the first time Dermalogica New Zealand has teamed up with Sustainable Salons to minimise its environmental impact — last year the brand partnered with the social enterprise in its professional skin centres and at its HQ to help recycle up to 95 per cent of salon waste that would have otherwise been destined for landfill.
Such local efforts are reflected on an international scale, with Dermalogica global having committed to reducing its environmental impact by introducing refillable options, alongside setting three major goals to achieve by 2025: to use 90 per cent less virgin plastic in retail and professional packaging; to use 95 per cent sustainably sourced ingredients; and for 100 per cent of retail and professional packaging be designed for recycling, reuse or biodegradation.
To get involved, simply drop off any number of empty Dermalogica products to your nearest participating Dermalogica professional skin centre, or courier a minimum of three empties to Dermalogica HQ (more details listed below). Once received, Sustainable Salons will break down and separate the packaging into categories, before recycling and repurposing it into something new — like eyewear.
Not only this, but Sustainable Salons offer employment opportunities to the differently-abled in their depot (more than half their employees have a disability), and all proceeds from sold recycling are donated to KiwiHarvest — a charity that feeds the vulnerable in the community.
Six Steps To Recycling Success
It all sounds good in theory, but how does the recycling process actually work? 
Head Office Returns:
 Place your clean and dry empty Dermalogica packaging in a box.
 Submit your return form on the Dermalogica.co.nz website.
Package it all up and send it back to the Dermalogica New Zealand Head Office, 66a Paul Matthews Road, Albany, Auckland, 0632.
Once at Dermalogica HQ, it gets separated and sorted by the team into different Sustainable Salons bins.
 Once full, the different bins contents get put into labelled bags and go inside the big Sustainable Salons bin.
 The Sustainable Salons team come and collect the bin contents and take it to their depot, where it gets given its second lease on life.
Alternatively, you can return your Dermalogica empties to your nearest participating Dermalogica Skin Centre for efficient and effective recycling through the Sustainable Salons programme.
Visit Dermalogica.co.nz for more information.
Share this: