Actor & Comedian Brynley Stent's Beauty Routine
This versatile New Zealand performer says her favourite roles are weirdos but her appearance approach is sensible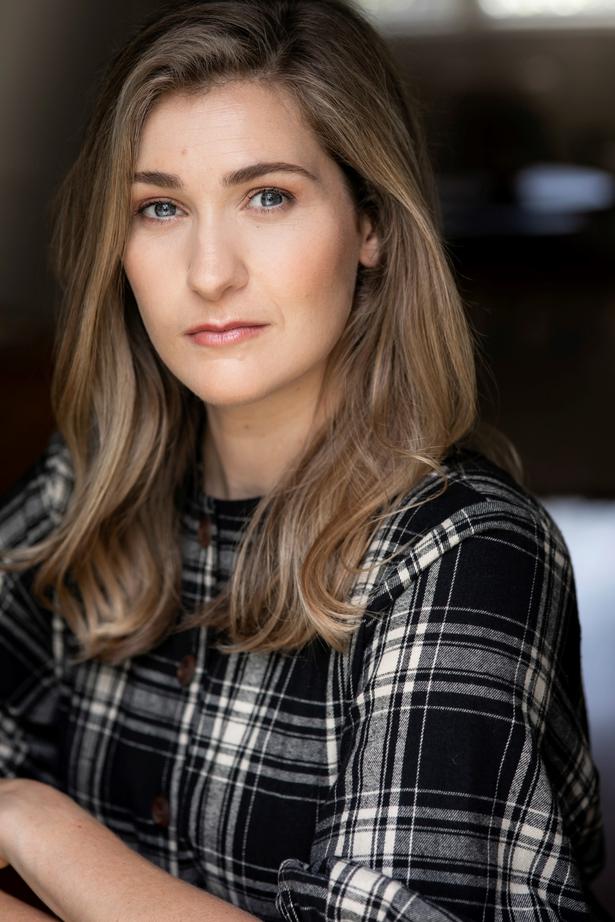 Sunday Aug. 11, 2019
Brynley Stent, who is soon to act in Six Degrees of Separation, says she wears less makeup in real life than at work, but isn't averse to a bit of dress-up drama on occasion. 
The budding star first flexed her acting muscle on TV shows including Shortland St, Jono & Ben and Funny Girls. Add in plenty of stage acting and comedy show appearances and it's no wonder Brynley is a familiar face who often bumps into other familiar faces on the show circuit.

READ: Actress Lisa Chappell Tries On Artful Fashion At The Auckland Art Gallery
Brynley performs in the Auckland Theatre Company's season of Six Degrees of Separation running from August 14-29 at the ASB Waterfront Theatre. See Atc.co.nz.
Makeup memories
I grew up in the 1990s so my earliest makeup memories are of body glitter (we'd put it on our cheeks and on the corners of our eyes for dramatic effect), and stick-on earrings. My mum used to wear a bright red lip and I still have one of her (faux) gold lipstick cases as a keepsake.
Style and beauty evolution 
I'm still evolving! I've never been super feminine, at school I went from culottes and dungarees to three-quarter pants and trucker caps. In my second year of high school I had what we called "slut wings", which were those terrible thin chunks of hair we'd pull down from our ponytail to frame our faces. Truly awful. To this day I still wouldn't call my style super-feminine or fashion-forward. I'm all about the comfort and colour now. I wear a lot of Gorman and Lazy Oaf.  Makeup is always minimal (except when I'm on TV, then they really glam me up, which is a fun change)
Best and worst looks 
Only the worst looks come to mind! My favourite kind of characters are weirdos, so often I just try and find the ugliest costume to go along with them. I played a character called Connie in a show called Camping a few years back and she was a terrible dresser, so I wore this ill-fitting satin pink blazer and pencil skirt combo (kind of like Jackie Kennedy gone wrong) and put blush all over my nose, so it kind of had the effect she was always really sick.
Tricks of the trade
Trust the makeup artist, they know what they are doing (well 99 per cent of the time anyway).
Always take your makeup off before bed -- no matter how tired and/or drunk you are.
When removing your makeup, put a flannel under hot, hot water, squeeze it out and then let it sit on your face. This will open up all your pores nicely and gets that deep clean feeling.
Everyday routine 
Morning: First thing I do every morning is drink a big ol' cup of water. Then wash and cleanse face, toner and a light moisturiser (hopefully with SPF). I'll try to put on eye cream if I remember. If I put on makeup, it will be a light concealer/foundation, a light powder to avoid that shiny forehead and mascara because I've got blonde-tipped lashes.
Evening: Wash and cleanse face, hot flannel, remove any leftover makeup with makeup remover, toner, and finish off with a moisturiser. I also like to do a turmeric face mask once a week just for 10/15 minutes before bed.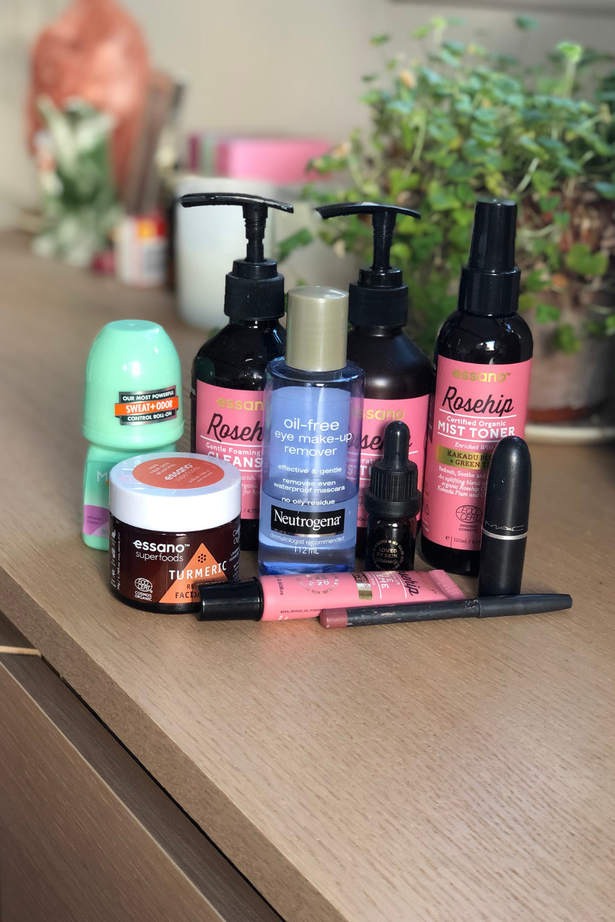 Five favourite products
1. Essano Rosehip products (cleanser, moisturiser, toner, eye cream, oil): There's a reason why the range makes up a large portion of my skincare section — all their products are wonderful! They are all light, smell great and never leave my skin feeling overly oily. Plus, they are certified organic and NZ made — bonus! You can find them in pretty much all supermarkets, they are a nice pink colour so hard to miss.
2. Neutrogena Oil-Free Eye Makeup Remover. I've tried so many other makeup removers on the market, but nothing works as well as this baby. 
3. Mitchum Deodorant. For me, It's like the only deodorant that actually works. Once or twice I've been somewhere without it, so I've borrowed somebody else's deodorant and I notice almost immediately that I'm sweating. It's only these times I notice how good Mitchum actually is. I stock up on like three or four whenever they are on sale. 
4. M.A.C Whirl lip pencil + Modesty Lipstick. As I've said earlier, I'm not a huge makeup gal, so whenever I do put on makeup, I like to look as natural as possible, so what better than a lipstick and pencil that match the colour of your actual lips! This way I can just enhance their natural colour and make them pop, without looking like I've got too much stuff on.
5.Essano Turmeric Face Mask. OK, I didn't want to put in too many Essano products on my list, (I don't work for them I promise!), but I included this one because it's not from the Rosehip range, it's from the Superfood range! It's just a nice, light face mask that smells so yum and goes on like a smooth, buttery dream. It comes in a wee tub, which lasts for quite a few masks (unlike sheet face masks, which I find too wet and annoyingly expensive for one go). I use it once a week.
Transformation tip 
Eyes. It's all in the eyes. If you're going to go glam, a bit of eyeliner, mascara and shadow will transform you better than any other makeup product will. It's all about the drama mama.
Hair and its care
My hair is THICK. It's currently very long. I don't really do anything with it except for the occasional blow dry. My natural colour is dark blonde, but occasionally I go get blonde highlights just to uphold my blonde identity/status. My hairdresser is a saint because I only come to him once a year and say "I need a full head of highlights, but they need to be natural so they can grow out and look fine, because I probably won't be back here for another year". The main thing for me is just hair health, so I try and fuss with it as little as possible.
Treatment to try
I would love, love Invisalign for my crooked teeth but cannot afford it — so if there are any dentists out there willing to sponsor me, hit me up. 
Beauty ethos
Learn to love your uniqueness and appreciate your ever-ageing face (wrinkles give character and expression, and grey hair is so in right now!)
Give your skin a chance to breathe once in a while.
Drink lots of water.
Share this:
More Beauty & Wellbeing / Features & Profiles