Actor & Comic Chelsea McEwan Millar's Beauty Routine
From dealing to dreadlocks to making her own skincare and makeup, this Fringe Festival performer is an original creative on and off the stage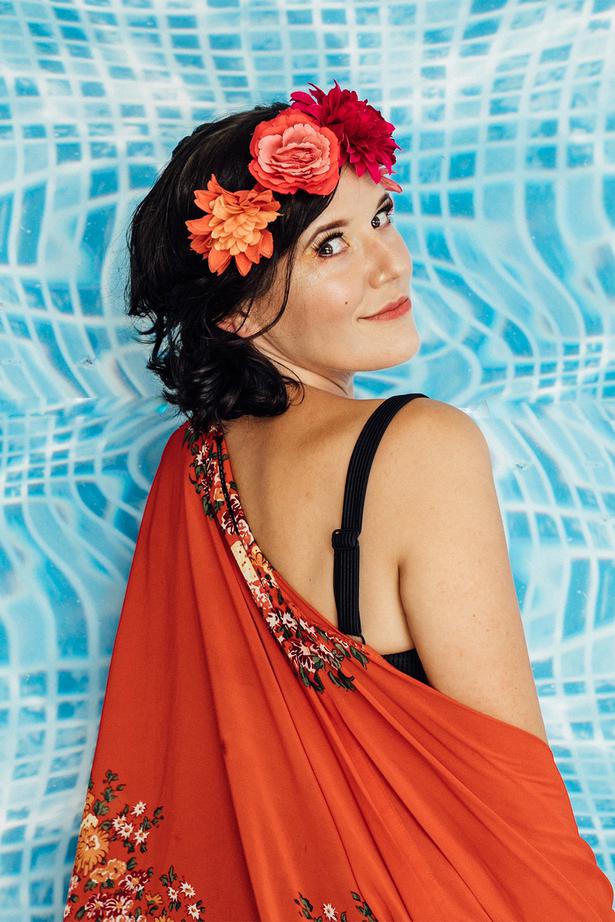 Friday Feb. 28, 2020
Chelsea McEwan Millar likes to pat on her homemade skincare serum of an evening and settle in to watch Love Island. We're assuming this reality TV immersion will provide plenty of inspiration for her part in Lust Island, an improvised spoof show that is sure to be a highlight of the Auckland Fringe Festival.
Audiences will get to live vote who stays on the "island" (aka the Basement Theatre stage) as the cast, each adopting a truly awful British alter ego, compete to couple up and be the hottest couple left standing.
READ: Rachel Hunter's Travel & Wellness Inspired Beauty Routine
For Chelsea, it's a return to the festival stage, having performed in comedy improv shows McKenzie's Daughters (based on the Australian TV show) in 2018 and in Salem Bitch Trials last year. She's also been seen on screen in various roles in Power Rangers and Funny Girls.
For our beauty Q&A, we naturally asked what product she would take to Lust Island and why. Showing her serious skincare junkie side, she picked barbary fig (aka prickly pear) oil, saying: "It's my favourite oil, it feels like liquid velvet to apply, it's light and absorbs super quickly and has all kind of amazing skin nourishing benefits. Nigella Lawson raved about it recently and let's be honest, I'll have what she's having."
To learn more of Chelsea's refreshingly honest beauty views read on and for details on her festival show (running March 3-7) go to Aucklandfringe.co.nz.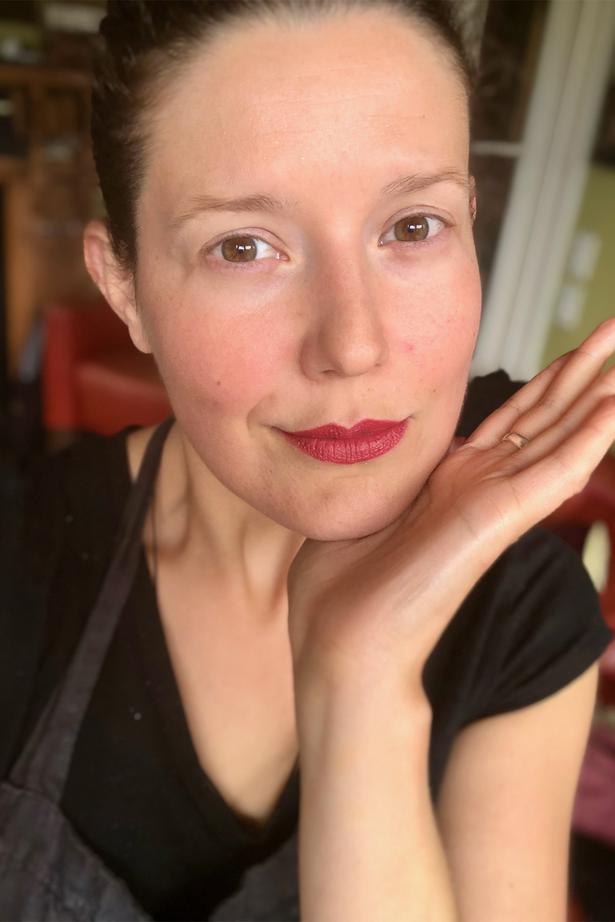 Beauty ethos
As natural as possible, low waste and cruelty-free are my guidelines. I actually co-own a business with my mum called Go Native New Zealand (which she started over 10 years ago) selling raw and natural skin and hair care ingredients. So pure oils, essential oils, clays and butters and emulsifiers and preservatives, everything you need to make your own products.
I don't want this to sound like an ad but I literally don't use anything else! So I make all my own products, including makeup, or I just use pure oils. Our whole ethos is no huge overheads and no frills, so no fancy packaging and we're online only. It's crazy how expensive skincare can be and I often want to grab people and shout "You're paying too much money for skincare!" But that can be quite off putting in polite company.
One of my favourite things to do is try to recreate products. Last week I saw a hyaluronic acid serum that looked really nice, it retailed at $65 for 30ml and I worked out how to make it for $2.65 (and $1.25 of that was for the bottle). Now I can make more and refill the bottle whenever I want, huge saving and no waste. I understand you're paying for the formulation of the recipe, the time spent making it plus the beautiful packaging, but you're also paying an enormous mark-up.
Making makeup is a newer thing for me, I've been learning about it for the past year or so and my goal was to completely replace my entire makeup bag with things I've made and I've pretty much done it! I haven't mastered mascara yet so that's my last challenge.
But it's so much fun playing with colour and it's really pushed me out of my comfort zone, I used to basically just wear the same brown eye shadow tones, but blues and yellows and purples are too much fun not to make so now I'm wearing much bolder colours than I used to.
Makeup memories
Being about eight and getting into the bathroom cabinet to play with Mum's (probably very expensive) makeup. My only concept of makeup was that eyeshadow had to be bright blue, so there was a lot of smearing a finger full of blue across eyelids and very heavy coral blush on cheeks. The years following contained a LOT of body glitter. It was the 90s after all.
Style evolution
I've always liked wearing things that have personality and humour to them, and I don't mean like a T-shirt that says "I'm awake and out of bed, what more do you want?", though 14-year-old me definitely owned that T-shirt. I've certainly been through a few phases in terms of style of the years — bit punky, bit "girly", bit glam — and I think I've taken pieces of each of them to become whatever my style is now.
This year I've made a commitment to not buying any new clothes, which is really fun because it's more difficult to actively look for specific things and becomes more about seeing what jumps out at you. My favourite places to shop second-hand online are Designer Wardrobe, which also rents special occasion pieces and Salt and Funk, a New Zealand-based online store with awesome vintage and retro clothes.
I'm getting married next year and searching for alternatives to brand new wedding dresses has been really fun, plus the savings will basically pay for the honeymoon!
Beauty inspiration
You're going to want to start watching RuPaul's Drag Race, those queens are going to teach you more about contouring than you could ever learn from YouTube tutorials.
Best and worst looks
Best look: I once was painted head to toe as a giant turtle. Erin Skeen (of Creative Mischief) won first prize at the NZ Body Art Awards for it! That's probably the best I've ever looked.
Worst look: When I was 17 I had dreadlocks and stretched ears and I used to graffiti "like real deep" song lyrics on my ripped jeans with vivid. Now I'm not saying any of those things are "bad", but for me, it wasn't my finest hour. Being a teenager is hard! I was desperate to stand out, to fit in ("stand out, fit in", was that a Just Jeans slogan?)
Top trick
OIL REMOVES EVERYTHING! Literally everything. Waterproof, thick stage makeup, doesn't matter, a slathering of oil (an inexpensive one so you don't mind using lots, almond is good) then a hot washcloth will take everything off.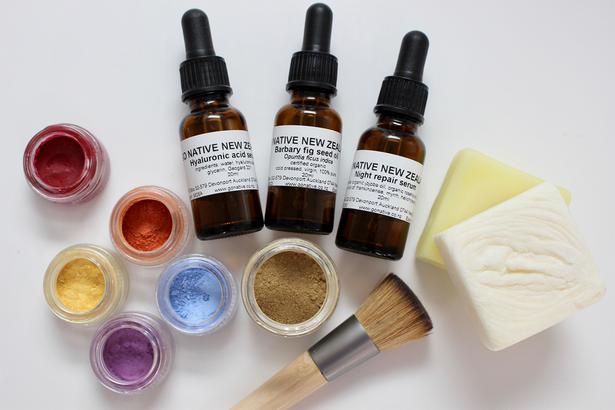 Staying up to date
Oh I don't. At all. But I hear the 90s are coming back into fashion so if styles keep rotating, I guess I'll be "current" every couple of decades.
Everyday routine
In the morning I use an oil to cleanse. At the moment I'm using passionfruit seed oil because it smells delicious. I massage that in and wipe it off with a warm face cloth, which helps gently exfoliate and invigorate my skin. Then I splash my face with cold water. That helps to tone, but it's mostly to wake me up. I follow that up with a few drops of barbary fig (aka prickly pear) oil.
If I know I'm going out in the evening I'll use a couple of drops of hyaluronic acid serum between the cold water splash and the oil to really lock in moisture for the entire day.
Then at night I'll repeat the oil cleansing procedure, that will take my make-up off too if I'm wearing anything (oil is a great way to avoid wasteful makeup wipes). Hot wash cloth again to get rid of the day's grit. Then I massage in some night repair serum and go to bed… to watch JUST ONE episode of Love Island.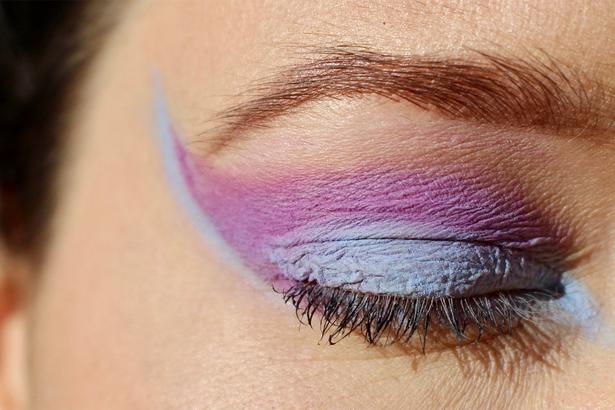 Five favourites
1. Hyaluronic acid serum: Hyaluronic acid can hold 1000 times its weight in water so it's incredible for locking in moisture, plumping skin and smoothing out fine lines.
2. Barbary fig (aka prickly pear) seed oil: Such a dreamy, versatile oil, so light it can be worn under make-up and also great at night time.
3. Night repair serum: A mixture of organic rosehip and jojoba oils, vitamin E and myrrh, helichrysum, geranium and frankincense essential oils. It smells great and helps repair skin cells overnight.
4. Shampoo and conditioner bars: Plastic free and they work so well.
5. My handmade makeup: Particularly my mineral foundation, designed specifically for my skin tone. The recipe for which is in Marie Rayma's Make It Up which has taught me everything I know! She's got an amazing website called Humblebee and Me, full of skincare, haircare and makeup DIY recipes.
Transformation tip
Change out of my track pants. It's incredibly effective.
Hair and its care
I use (make my own) shampoo and conditioner bars. First off they're an incredible and easy way to eliminate plastic. I tried them for the first time a couple of years ago when I went on holiday, they're so great to travel with because you don't have to worry about a bottle bursting open and ruining your luggage, and I've never gone back.
They work so well, even the conditioner, which I'll admit to being dubious about, but my hair is so soft thanks to them.
My favourite/only hairdresser is Brooke at Nouveau Hair Studio in Takapuna. I met her in my dreadlocks era, just after my first break-up. I walked in off the street, pretty broken-hearted and needing a change. She ended up spending SIX HOURS combing, conditioning and salvaging what she could of my hair and giving me an amazing pixie cut which made me feel strong and new again.
We've been friends ever since, I've followed her to three different salons and now she owns her own. Just don't ask her to take you from black to blonde in one sitting, that takes more than six hours. Sorry Brookey x.
Treatment to try
I love a good face mask. My go-to is bentonite clay mixed with a little bit of apple cider vinegar and water. I also take a teaspoon of apple cider vinegar in water every day. It helps alkalize your body and kill bad bacteria. It's amazing and I carry a small bottle in my bag at all times.
Share this:
More Beauty & Wellbeing / Features & Profiles