Actor Jennifer Ward-Lealand's Beauty Routine
This glamazon of New Zealand stage and screen enjoys the transformative fun of her varied roles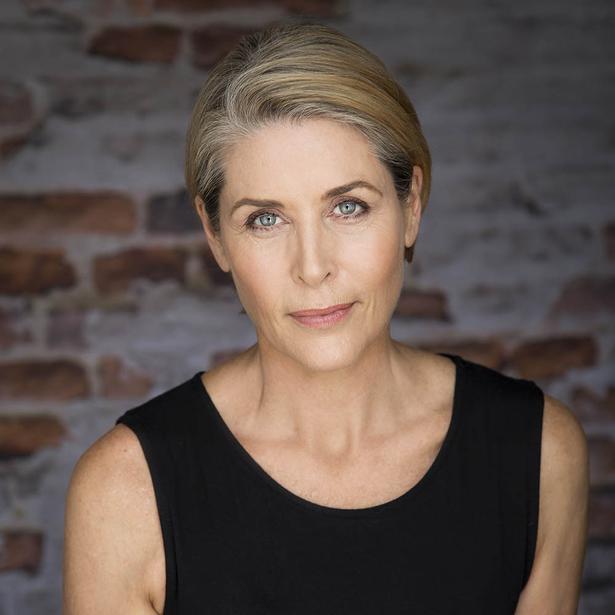 Tuesday May 1, 2018
Ask Jennifer Ward-Lealand how she feels about being a woman of a certain age playing a woman of a certain profession and she quips: "Frankly, I'm happy to be working!"
It seems she has never stopped, with star roles for decades and in her advocacy for other actors through the presidency of Equity NZ.
Next the 55-year-old will step out as the lead for the Auckland Theatre Company in its adaptation of little performed George Bernard Shaw play.
"Thankfully the theatre is the refuge of the complex female and there is a lot of interesting stuff to play in Mrs Warren's Profession," she observes.
The 1893 social commentary (about a prostitute-turned-madam and her relationship with her disapproving daughter) has been given an update—Mrs Warren's daughter discovers her university education has been funded by her mother's string of brothels—but the play's original take on polite society and male privilege still has a sting in its tail.
READ: Ballet Star Abigail Boyle's Beauty Routine
Ward-Lealand's look in the play is, she says, not what she would usually wear. "Mrs Warren likes things that are flashy, so, tight white jeans, lots of gold, big sunglasses, high heels."
The fun of transformation is one of the perks of the job which in Jennifer's case have ranged from childhood acting and teen time on TV shows, all before training at the Theatre Corporate in Auckland, then adding film and musical theatre to her resume.
Married to actor-director Michael Hurst, with whom she has two adult sons, she was made an Officer of the New Zealand Order of Merit for services to theatre and the community in 2007.
After the May 1-16 season of Mrs Warren's Profession ends, she will next be seen in a feature film called Vermillion, out in June. Then it's directing A Gambler's Guide to Dying at The Basement theatre, touring her Marlene Dietrich cabaret to Australia and back to perform in Here Lies Love at the Silo Theatre near the end of the year.
With so much variety in her work, typecasting due to appearance hasn't been too much of a problem for this versatile star, although her height (180cm) has posed some issues.
READ: How To Find Your Signature Perfume
"As a young actress I was unlikely to play the juvenile lead, but conversely I've played roles where my height has been a boon. The antidote to type-casting is wigs and makeup which if I get the opportunity to play with, I will."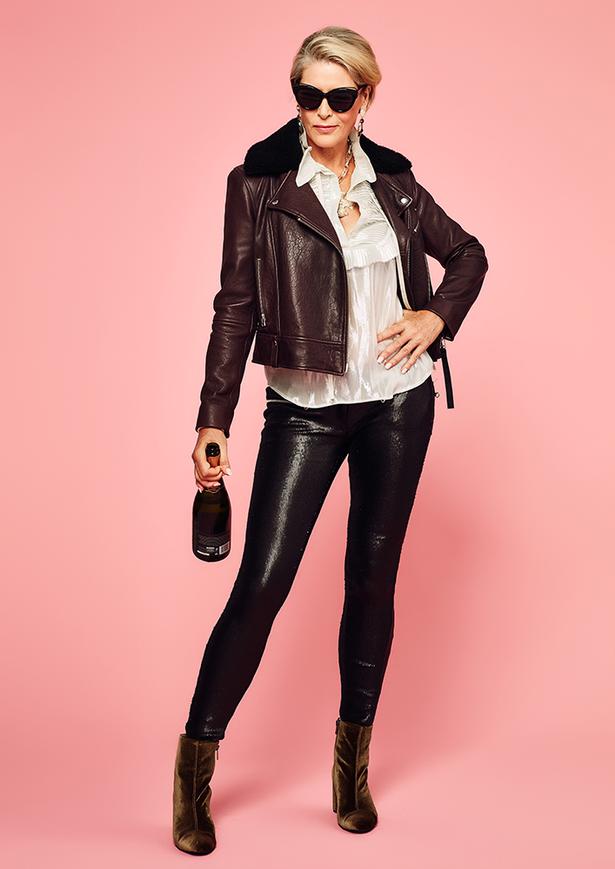 Transformative moments
You always pick up some neat trick or learn about some cool product from your makeup artists on the screen projects. I'm always noting down some recommendation on my phone. I'm much better at styling my hair than I used to be – and can whack on a pair of false eyelashes in the blink of an eye. I'm also fastidious about cleansing and toning.
I wear makeup a lot for work so am happy when I can spend a day without it. If I'm off to rehearsals, I would always do a very light makeup even if just a Jane Iredale tinted moisturiser or M.A.C Face and Body and M.A.C lipstick.
Workplace input 
Generally, the costume designer (in this case the wonderful Tracy Grant Lord) already has a look for the character sketched out and it is a matter of having fittings throughout the rehearsal period. It's helpful that we're able to work in the shoes we'll be wearing on the stage.
On the other end of the scale – say for a low budget web series – we may have to put together our own wardrobe in which case it is entirely up to the actor and what they glean from the character description. Most recently I did one scene in a new web series called Smoko complete with black wig, glasses and Scottish accent.
READ: How Lady Bird Dressed to Win Five Oscar Nominations
Early experiences
Doing my first pantomime in Wellington in the late 60s. In those days, we used Leichner No. 5 and 9 makeup sticks for contouring and a Carmine stick (red) as the blusher. Pretty basic and probably not great for the skin. One of the most extreme makeup looks I had was for the 1997 horror film, The Ugly.
Richard Taylor created this very strange, veiny and bruised look for me (well I was the living dead after all!) and we had black golden syrup-like gloop coming out of our mouths and spilling down our bodies. That is the most transformed I've ever been and I loved it.
Changing times
I have a very strong memory of Mum teasing her hair in front of her dressing table mirror in preparation for her daily beehive. We thought she looked great. I'm now much more conscious of the effects of sun damage.
It's unbelievable that in the mid-80s we were sponsored by a sunbed company for the Mercury Theatre production of South Pacific. We'd go off for tanning sessions a couple of times a week without batting an eyelid. Now, of course, it would be a spray tan and much less damaging to the skin.
Day to night
Down to a fine and very quick art! It seems that often I'm running from one thing to another so I can whip up a decent makeup in 10 minutes. I use predominately M.A.C products i.e primer, foundation, blusher, mascara, Teddy eyeliner and the M.A.C Paintpot Groundwork as an eyeshadow base. For hair, I'd blow wave then use Redken Microweb Fibre to hold it in place – a little goes a long way with this product.
READ: Scottish Comedian Fern Brady's Beauty Routine
Skin care
Morning: Cleanse, tone, moisturise (all Environ) eye cream (M.A.C Rapid Response).
Evening: The same, but adding in the Environ Youth Essentials eye cream and a more intensive treatment product a few times a week e.g. an Environ mask or Avance serum.
Haircare
Now that it's short it is so much quicker to wash and style using Sebastian and Redken products. I'm sometimes changing hair colour for different roles so keeping up treatments and using good products is a must. I've kept it longish at the front so that I can still blend my 3/4 wig into my hairline for my Marlene Dietrich cabaret "Falling in Love Again", which I'm touring to Australia in August.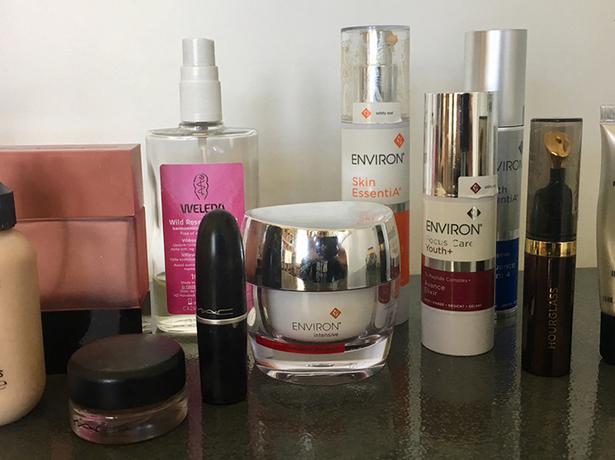 Favourite products 
I'm an Environ fan through and through, so it's very easy to rave about this range because there is a visible difference in the quality of my skin.
1. Environ Revival Masque. I use this at night and my skin looks great in the morning.

2. Hourglass No. 28 Lip Treatment Oil. Normally I get really dry lips as we move into winter. but this oil is really hydrating. Pricey but lasts a good long while.

3. Weleda Wild Rose Deodorant. Smells beautiful, works well – and without any of the crappy stuff.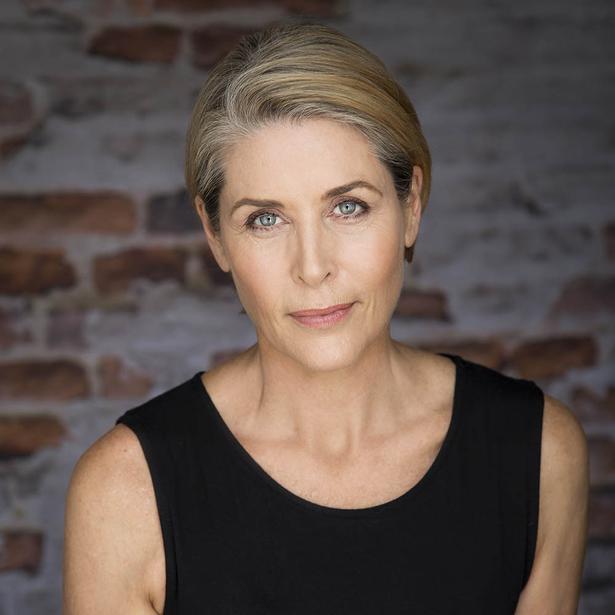 4. Environ Avance Elixir. A really great serum with peptides and very good anti-aging properties. The A, C & E body oil I use this after a shower because it's light and effective for dry skin. The hydrating gel capsules are excellent for long-haul travel.

5. M.A.C Velvet Teddy fragrance of musk and wild honey. I love it so much that sometimes I put it on at night so I can still have the scent in bed.
READ: Entertainer Esther Stephens' Beauty Routine
Lessons learned
I've dispensed with products that don't make an appreciable difference to my skin – or at least one that I can see. Skincare can be expensive and I think you should get bang for your buck. I've sampled a few really costly products and in the end, found them to be very disappointing.
Appearance aims
To have good quality skin. Ageing is a fact of life but you can definitely improve the texture and tone.
Beauty is…
A dressing room full of actresses doing their makeup pre-show.
• See Jennifer Ward-Lealand in Auckland Theatre Company's season of Mrs Warren's Profession, showing from May 1-16. Visit Atc.co.nz for tickets
Share this:
More Beauty & Wellbeing / Features & Profiles