Actor Miriama McDowell's Beauty Routine
One of New Zealand's most recognisable acting talents is stepping back in time in her latest theatre role during the Auckland Arts Festival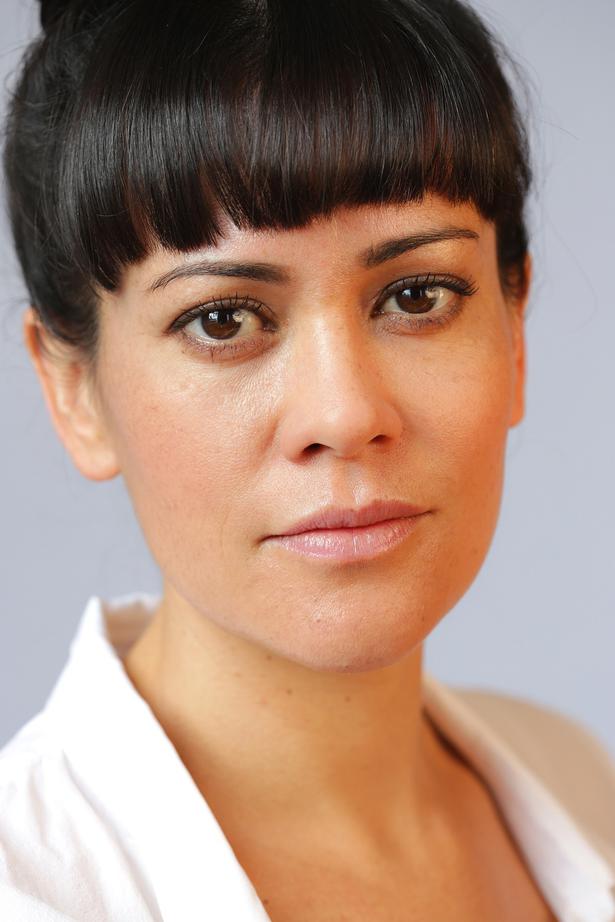 Wednesday March 6, 2019
Miriama McDowell was a young girl in the 1980s, so her latest role in Astroman, a coming-of-age play set in that decade, has some throwback appeal. She's even been playing with the distinctive makeup looks of the time. A favourite has been a homage to heyday Whitney Houston. "I loved the crimpy hair and big eyes!"
Miriama, who graduated from Toi Whakaari National Drama School in 2002, says the many stage and screen roles she has had since have helped build her beauty know-how. With roles ranging from stints on Shortland St and in Outrageous Fortune, to the television series This is Not My Life, Hope and Wire and Find Me a Maori Bride, to a 2017 Moa Award-winning role in The Great Maiden's Blush, there's been plenty of inspiration along the way.
READ: Actor Jennifer Ward-Lealand's Beauty Routine
Motherhood and directing a season of Much Ado About Nothing for the Pop-up Globe have also kept her busy.
For Astroman, Miriama's look is less Whitney and more Whakatane, where the retro comedy is set. The co-production between Te Rehia Theatre Company and the Auckland Theatre Company was written by Maori playwright Albert Belz and its festival season begins at Q Theatre on Saturday March 16. Atc.co.nz
What are your most memorable career transformations appearance wise?
I played a burn victim in one of my first screen gigs — it was a fire safety video. The makeup took about three hours to apply, I was covered in bubbly gelatin. My twin brother watched it and burst into tears! My least favourite look was Bunny in the film Great Maiden's Blush. I was a character who'd come out of prison to have a baby. I wore a padded suit under prison issue tracksuits pants and hospital robes. I also got sprayed frequently to make my boobs look leaky. It was a great role and I won a best actress Moa for it, but it was quite challenging to watch a whole movie of myself like that!
What tricks of the trade have you carried over into real life?
I pick up all my makeup tips from artists I work with — they are professionals after all! My big struggle has always been finding foundation that gives me cover, but doesn't cover my natural skin up. I have lots of different tones, freckles and my skin colour changes all the time. Amazing makeup artist Frankie Karena taught me to just cover up the red bits with a BB cream but leave the rest natural. Works for me!
Earliest memory of makeup
My mum's perfume bottle in her wardrobe. It had one of those squeezy ends. Even when it was empty it smelt so good.
Beauty ethos
Fresh and natural but I use makeup to accentuate the good bits! I definitely use more since I had kids, too many sleepless nights to not need a little help!
Daily routine
I've just discovered Tahi Oils. They are made by a company from the north. They infuse their oils with rongoa — Maori medicines. I use their Marino oil to wash my face, clean off makeup and to moisturise. I use Mahu, their kawakawa-infused one for my daughter's eczema, on dry patches and for my baby's nappy rash.
Hair and its care
I've just started getting my hair coloured — it's fun! I think haircuts and colours are one of the quickest and easiest ways to change your look, and it's all so temporary. If I don't like it, I can change it!
Day-to-night transformation tip
I like a black eyeliner along the inside line of the top lid. Also I love M.A.C's lipstick range, I've got a pink one that stays on all day. It's so thick and bright, like nail polish! Five-year-old girls look at me with stars in their eyes when I wear it!
Five favourite products.
1. Tahi Oils (see above)
2. M.A.C Retro Matte lipstick
3. Lush lip scrub: It leaves your lips all tingly, great before applying lipstick and after removing it
4. Antipodes toner: I've been using Antipodes skincare products for years. Their toners smell good and feel good -- like a little cloud of luxury descending on you.
5. World Organics Co eyeshadow: This is a New Zealand company that makes the most incredible gold and metallic tones.
Treatment recommendation
There's nothing like a swim in the ocean to bring you back to your true beauty, especially when it's cold! It's invigorating, wild, salty and your hair gets all that volume!
Beauty to you is…
Healthy food, healthy lifestyle, healthy self-esteem.
Share this:
More Beauty & Wellbeing / Features & Profiles