Actor Aidee Walker's Beauty Routine
Aidee Walker shares her low-key beauty routine and the products she loves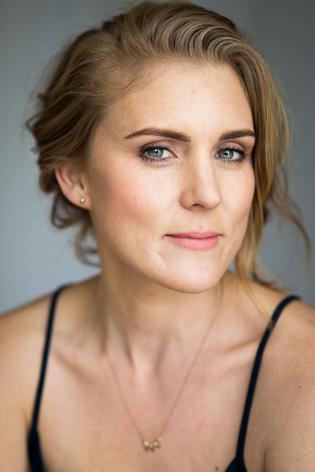 Aidee Walker lends her talents in front of and behind the camera, with two new short films appearing at the Show Me Shorts film festival next month. The actress, who has appeared in Step Dave and Outrageous Fortune, wrote, directed and stars in Break in the Weather, about a girl who finds herself being a live-in nurse for her father, whom she loathes. She also features in Shout at the Ground, an 11-minute film described as a "vom-com" — based on a true story about a Kiwi rock band trapped in a speeding van. With lots on the go, Aidee talks us through being a vegan turned vegetarian and why her she relates more to Malala Yousafzai than Kylie Jenner when it comes to beauty.
Beauty ethos
I wish I could just say each to their own, but I guess a part of me feels pretty bewildered about how we feel the need to decorate or change our faces to feel good on the inside as well. Where does this come from? Society? Our mothers? The media? Absolutely. Growing up, my mum wasn't keen on us wearing makeup, so if I did so, I would have to do it in a way that she couldn't tell — so I'm not one for making my face look different. We can't cover up what is going on inside. Beauty for me, and I know this sounds cliched, has to be about the spirit, the heart. I think behaviour and actions are the real beauty. I am definitely team Malala over team Kylie Jenner.
First makeup memories
I remember Mum came home from work and Dad had fallen asleep on the couch. The house was very quiet, and she asked where we were. Dad said we were playing in the bedroom. My mum came in to find Kate, my older sister, who was five at the time, had cut my hair and put makeup all over my face — possibly a little Vivid marker chucked in there as well. I believe she was trying to make me look like a lion.
Skincare routine
I think my skin is pretty normal. I get a few zits around period time but it's pretty normal. It is not too oily or dry — but can go either way depending on how much I travel on planes or how good or bad my diet has been. As a kid, I would get super freckly and sunburnt on my face, so I have to remind myself how fair I am and protect my skin. I don't have a brand I use all the time, but my best mate, Anna Coddington, who is now an ambassador for Trilogy, gave me a Trilogy pack and I really like the cleanser and the rosehip oil. It's divine. My income is sporadic so the products I use depend on the price tag and what I can afford at the time.
Read: Musician Anna Coddington's Beauty Routine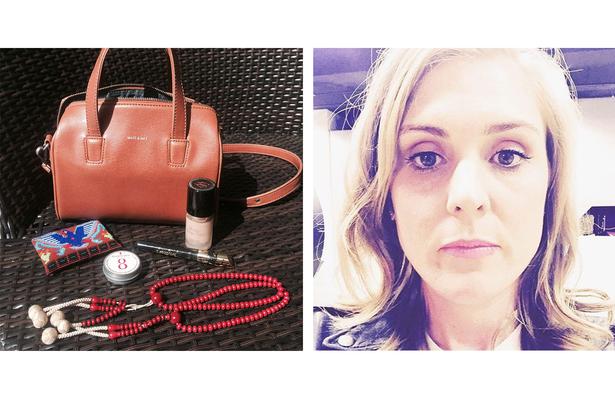 Getting ready, start to finish
Cleanse skin and then moisturise. If I am wearing makeup, I would apply foundation and mascara and maybe some eyeliner but I do this with eyeshadow and a small brush. Lips are usually saved for going out.
Signature beauty look
I don't think I have one, I am not highly skilled at applying makeup. You could say I am challenged in that area, but I do like red lipstick.
Top five beauty products
1. I find that the Elizabeth Arden Eight Hour Cream Intensive Lip Repair Balm is the best.
2. I use coconut oil for my skin, but also for healthy gums, teeth and immunity.
3. Sunscreen in summer is vital, of course.
4. I don't necessarily stick to the same products. I go to Sephora when I'm in LA, or a city that has one and ask what products they have that are cruelty-free, and then let them make suggestions for my skin type and go from there.
5. Recently I got a new foundation, Too Faced "Born this Way", and a mascara by Tarte, and I like them both a lot.
Best beauty trick picked up on the job
Well, for my face, too much dark eyeshadow can be very bad. It makes me look like Draska Doslic in the early days (my character on Outrageous Fortune) and for obvious reasons I try to avoid that.
Staying balanced
I am focusing on getting more sleep at the moment, I often stay up late, which I am trying to change. Coconut pulling and flaxseed oil work well to keep my skin, teeth and nails healthy. I do a lot of Pilates, a little running, spin, boxing or yoga occasionally. That sounds like a lot but I am quite relaxed about it these days. If I can do something every day that is good, but it's more like five times a week. I'm a vegetarian, and I was a vegan for four years, which was when I was at my absolute fittest. But I eat free-range eggs these days. If I lived overseas in a more vegan-friendly environment like LA, New York, Melbourne, I hope I'd cut out the eggs.
Morning routine
I'm a freelancer so my life is different week to week. If I am acting, I can just get up and go to work and I am fed, coffee-d and made up there. They'll even have a toothbrush in a drawer for you. But right now, I am writing and developing my own projects, so I may sleep in because of late-night working or watching Netflix (research, of course). Or else I'm up early to do some exercise, or sometimes I'm straight on to the laptop. I do chant, I am a Buddhist so that is a daily practice but even then, currently, I don't have a strict routine with that. Soon, I will be in Wellington for two months doing a play at Circa, it's called Lungs, so there will be much more of a schedule. I'm learning te reo by correspondence with my boyfriend and his mum, so my goal is to do that and have a chant every morning before I get to rehearsal.
READ: Why You Should Have a Morning Routine
Share this:
More Beauty & Wellbeing / Features & Profiles