Actress Frankie Adams' Beauty Routine
Actress Frankie Adams swears by coconut oil - plus a sexy red lipstick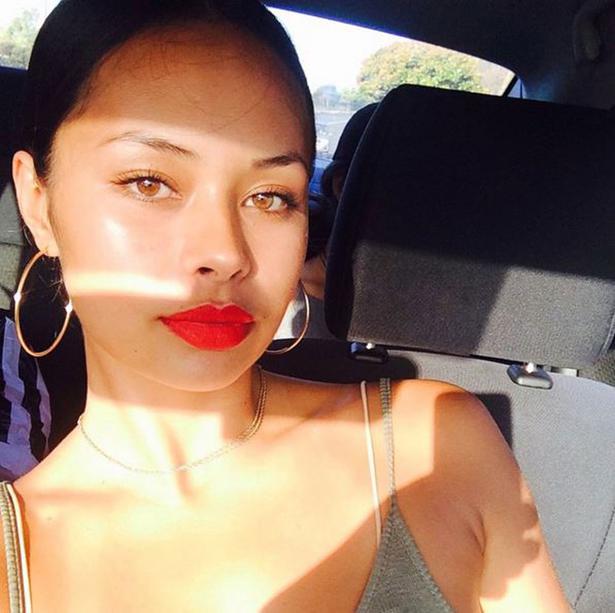 Friday Nov. 6, 2015
Frankie Adams rose to prominence playing Ula Levi in Shortland Street, and chose to leave the show last year after four years to move to Los Angeles for a crack at Hollywood. The stylish 21-year-old has huge social media following, with 117,000 Instagram followers, making her one of the most-followed accounts in New Zealand. Right now, she's back in New Zealand, filming in Wellington on a soon-to-be-announced project, before heading back to LA in January.
First makeup memories
Mum wasn't really into us wearing makeup as teenagers so I sort of had to sneakily try it. I was obsessed with glitter at one stage. I'd go to Geoff's Emporium and get an array of options. Safe to say that phase ended pretty quickly — and probably for the best.
Beauty ethos
I like to keep my look and products as natural as possible. I did some research around Pacific Islanders in the 1960s and what their diet consisted of, and learnt that it's best to keep things simple. Mum has incredible skin so I'd love to look that good at her age!
Skincare routine
I have a pretty normal skin type. Some days it can be dry but I will wash my face every night and every morning and just apply coconut oil as a moisturiser.
Getting ready, start to finish
I seem to always be in a rush, so my beauty routine will be 10-15 minutes, max. I'll use coconut oil as a base — I just use any old coconut oil that I can get from the supermarket, or if I'm lucky, I'll get some brought back from Samoa or Fiji. Then Amorepacific BB Cream, Benefit mascara, Smashbox Brow Tech Trio, M.A.C Mineralize Skinfinish on areas that catch the light, and Blistex or any other incredible lip product I've got my hands on at the time.
Day to night-time look
The only thing I would change in my routine is my lips. I only ever wear red lipstick — my favourite is Russian Red by M.A.C. I've never been into lipstick in general but I just love red. So sexy.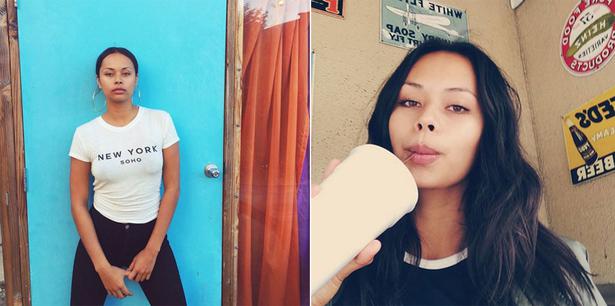 Favourite scent
D&G L'Amoureux 6. I don't wear it myself, but it reminds me of my bestie and there's a sense of nostalgia behind it.
Beauty icons
Selena Quintanilla, Aaliyah, Sophia Loren, Frida Kahlo, Erykah Badu. All ridiculously beautiful in their own ways.
Style and beauty evolution
I used to be an ultimate late 60s, 70s child. The Beatles were all my boyfriends and I was convinced I belonged in 1969. That didn't last too long. I'm now into having staples that you consistently wear but that are distinct, effortless and cool.
Best beauty trick
How to blow wave! It gives you that effortless look but in fact it's an arm work out and super hard to perfect.
Pre-party prep
Oh, music is a must. Gotta create the vibe! And some red wine of course.
End of the night
I am an avid face cleaner; I can't stand waking up with cake face. I have done it accidentally a few times and I always feel so seedy in the morning. I love having a fresh face. I feel my sexiest when I do. I use coconut oil as a makeup remover. Seriously ladies, get on this coconut oil band wagon. It will change your life!
Top 10 products
1. Coconut oil (I put it on evvvverrrything)
2. Mascara
3. Sunblock
4. Some sort of eyebrow mechanism
5. Shimmer. Got to highlight the essentials
6. Lip balm (100 per cent a need)
7. Portable tissues (Also a need)
8. Water! (I would consider this a beauty product)
9. Coconut oil
10. ...did I say coconut oil?
Share this:
More Beauty & Wellbeing / Features & Profiles