This Cult Australian Beauty Brand Remains A Skincare Phenomenon
A new range from Aesop sparks a conversation with general manager Suzanne Santos on the brand's expansion and philosophy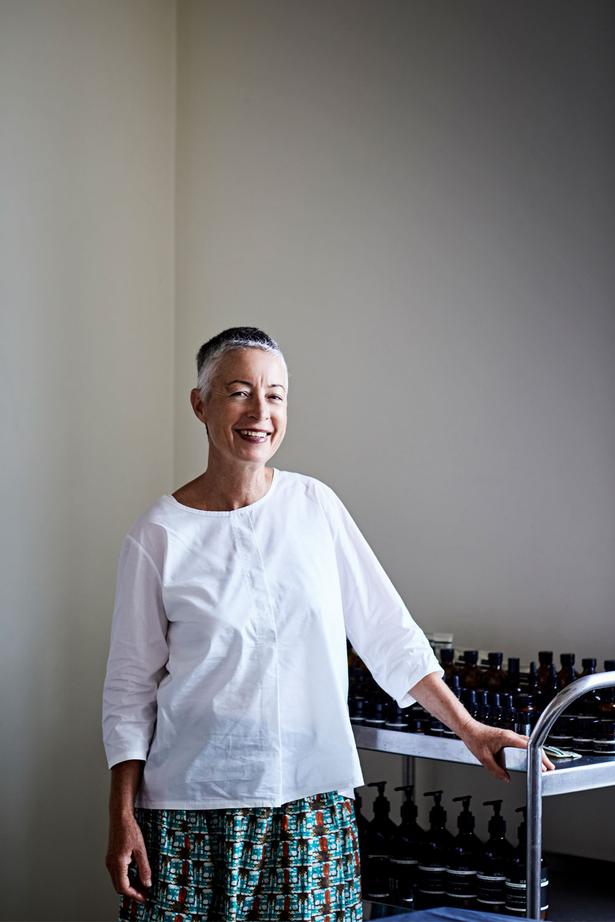 Tuesday Aug. 21, 2018
Seated at a meeting table in an austere room in Aesop's regulation cream-coloured Hong Kong office is general manager Suzanne Santos.
She has flown in from Melbourne to meet with media from Asia and the Pacific to discuss a new launch for the brand, a range of skincare designed for combination skin.
READ: 10 Natural Perfumes For Fragrance Fans To Try
She won't be discussing the particulars of the new range, that's what the media preview later in the day is for, or speaking about the Australian company's origins ("That's a well-told story, I have to say", she says). Instead, she's responding to select questions about Aesop's rise in a crowded skincare market, and what's made it the phenomenon it is today.
"We have forever, like the cosmos, been expanding and I think everything is proportionate," says the always-considered Suzanne in response to a query on the company's biggest phase of growth. "I can understand how the impression of doors opening globally would infer a period [of growth] greater than others…"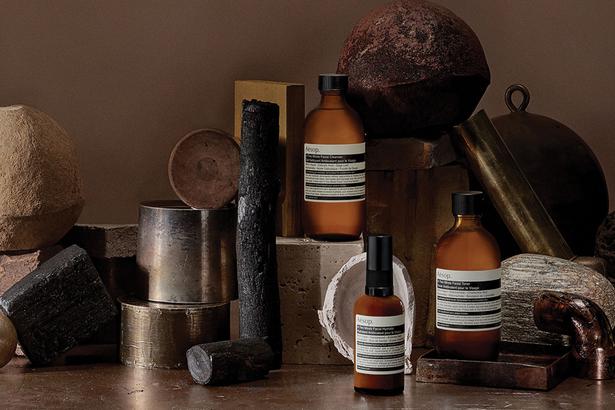 The doors she's referring to are the 200 stores that have opened in 20 countries, including in New Zealand — one in Auckland's High St, another in Newmarket, and a new Wellington store. Aesop has a counter at Smith & Caughey's on Queen St, in Wellington's David Jones and is stocked in retailers such as World and Simon James Concept Store.
Aesop undertakes every move carefully. It doesn't open a store in a city unless "it has an active sensibility around the arts" or it provides an "environment in which we can host our ideas". The company prefers a measured approach.
As one of Aesop's longest-standing employees at 28 years, Suzanne is responsible for preserving its integrity as it continues to evolve. She does this by filtering the brand's distinct voice through new employees and stockists (who undergo rigorous training to keep the Aesop message unified) and talking to media directly.
"There is relentless discussion happening across the company and integrity is always part of the conversation. How we do it is to be conscious of it and to not sit with a sense that what we've done is what will be. We're quite furious in evolving across the company and questioning how are we going to keep that touch. It's very precious."
READ: Why Vitamin C Is The Hottest Beauty Bag Item
That "touch" has struck the right chord with customers from the start. From Aesop's beginnings in a Melbourne hair salon in 1987, when founder Dennis Paphitis created the first few hair products after experimenting with essential oils, it has become the go-to product of choice in stylish homes and hotels, and any restaurant with design cachet.
The skin, hair and body products are made using quality botanical and laboratory-made ingredients that look, smell and feel luxurious. The amber glass jars that were an "unknown aesthetic in Australia at the time" are today instantly recognisable with their chic cream and black labels.
Catching sight of an Aesop Resurrection hand wash in a bathroom is enough to recognise an innate shared value of the good things in life, beautiful design and quality craftsmanship, such is the power of that glass bottle.
Much of Aesop's success has been attributed to its unique marketing strategy. Instead of traditional advertising, it delivers its message through well-trained staff operating out of beautifully designed retail spaces, of which no two are the same.
Each Aesop store is designed in collaboration with international or local architects and Aesop's in-house creative team to subtly nod to its location. Walking into these stores can feel like entering a port in a storm. Head to the Newmarket store, designed in conjunction with Patterson Associates, and have your hands gently washed by zen-like staff for proof.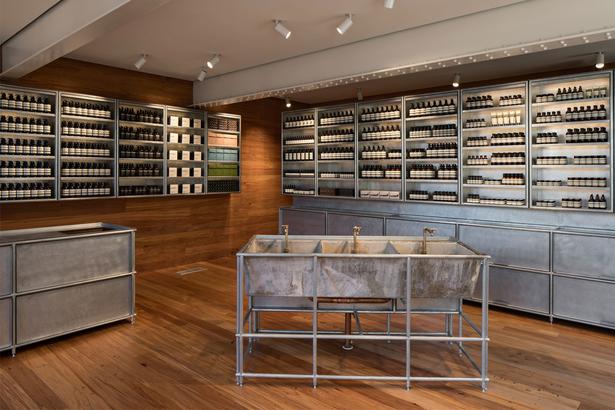 Deciding what form a store will take is "a combined sense of us announcing what we want that community to see and recognise about us, and the architect themselves doing the research to go deeper into what that means", says Suzanne.
"To date that has worked very well, whether the reference comes from the materiality that's used, or the history or the type of structure in the store. There is certainly a respect for how we land and how we're then interpreted from the outside."
The launch of the new range, In Two Minds, is worth the trip halfway across the world for Suzanne and her team, as it doesn't happen often. Famously, one Aesop sunscreen took over 10 years to perfect.
READ: Luscious Oils Your Skin Will Love
"I have no idea how other laboratories are led but we do not release a product until it is exactly right," she says. The In Two Minds range took three years to formulate in Aesop's Melbourne laboratory and features a cleanser, toner and moisturiser targeted at combination skin. Created in response to growing feedback from customers with combination skin, the range aims to address the multifaceted nature of this skin type, characterised by an oily forehead, dry cheeks or breakouts.
The cleanser took the most time to get right. The result is a mix of botanical ingredients such as witch hazel, sage leaf, Moroccan chamomile and lavender, as well as salicylic acid for mild exfoliation. Designed to be used together to gently cleanse skin, normalise sebum production, soothe irritation and provide lightweight hydration without overburdening the skin, the range is a careful marriage of products to nurse the skin back to equilibrium.
To experience it, try it in store, advises Suzanne. You will be "welcomed with eyes and heart and smile". An Aesop store, she adds with unwaivering fervour, is "an environment where there are no cliche pressures. A conversation will ensure that you walk away knowing more than when you walked in".
• Visit Aesop.com/nz for In Two Minds range stockists.
Share this:
More Beauty & Wellbeing / Features & Profiles