Exams Are Over... Now Treat Yourself
We've rounded up some affordably indulgent beauty wind-downs so you can farewell the academic year in style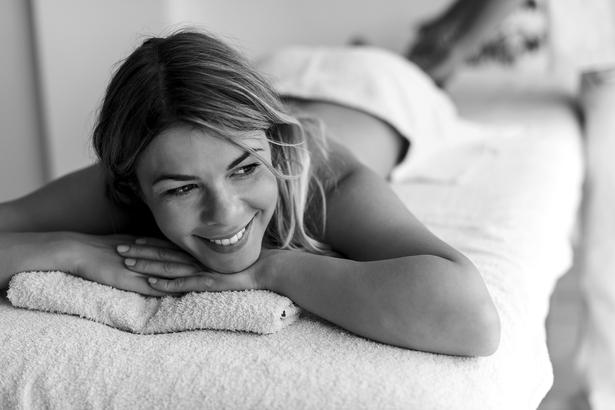 Tuesday Dec. 5, 2017
Book yourself some spa time - go on, you deserve it. If you're worried you can't afford it, we've searched out some of the most student-friendly options around.
You can get a taste of luxury pampering for under $100 at some of the top spa spots around Auckland. From massage to a mini facial to a mani/pedi, lie back and enjoy some me time. It's surely just reward for all that hard work hunched over the books and laptop and will get you looking and feeling great for party season.
If the part-time job really doesn't stretch to pampering you can always hint heavily. Who knows, Father Christmas might just come through with a spa voucher.
Here are some ideas from bigger, swishy businesses and some standout world of spa alternatives to get you started on your own spa adventure. Seek out hidden gems in your own area and remember not all spas promote their shorter sessions, so don't be shy to sound them out, you won't be alone in doing so. Demand is growing from business people for quality faster turnaround treatments to be added to spa menus, so it's not just cash-strapped students seeking these out.
Skip snoozing under a mask and drawn out massage during extended treatments and you can easily get a damn near decadent facial done at a top spa in half an hour for $60-$80. You still get to wear the fancy robe and slippers and sip tea afterwards if you want, just like the well-heeled customers who book in for a half-day. The good news - at this busy time of year - is you're good to glow a lot faster.
Forme Spa
This upmarket chain's characterful premises are a stylish spot for mini facials or 30-minute massages that go beyond shoulder, neck and back. The Bliss Me Massage, $70, uses Swedish techniques and is designed for utter relaxation and to relieve stress and tension. For $10 more The Rock Me Massage uses gently heated basalt stones and hand movements to provide a sense of calm and wellbeing.
Spa at The Pullman
With one of the most spacious and elegant hotel spas around, the Pullman has the bonus of a sizeable indoor pool, gym, steam and sauna facilities guests can spend time in. Many of its treatments are pricey, but for $80 the Sodashi Revive Facial is a cosseting half-hour experience of a luxe natural Australian line. Or consider an Indian head massage, $98, to ease that cranial pressure you've been under.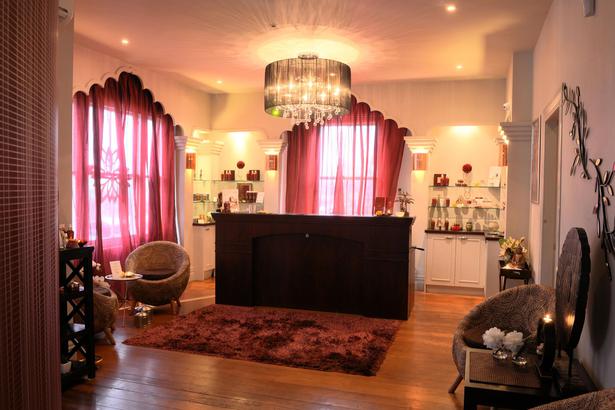 Spa Ayurda
This Ponsonby spa's point of difference is its traditional Ayurvedic underpinning, seen in its limited edition Acne Healing Facial, $89, which uses fresh herbs and raw fresh fruits customised to suit young skin. Organic milk, mint, honey and turmeric reflect ingredients that are good enough to eat but chosen for their vitamin and mineral content. A back "facial" of a sesame oil massage, exfoliation and mask, costs $79. The Beauty Bliss treatment already has a following among university students and delivers an organic bespoke facial and a leg and foot and neck and shoulder massage. At $99 for 75 minutes, it's a steal.
Spring Spa
Try Codage, the swanky French apothecary range the Duchess of Cambridge is said to use, in Spring's fresh modern surrounds. A 30-minute hydrating Codage Instant Facial will cost you $60 and leave skin retextured and calmed, with serums chosen to target specific concerns. An add-on eye treatment for $30 will banish signs of late nights studying. Many of Spring's other treatments at Ponsonby and St Heliers cost under $100. 
East Day Spa
An hour of Traditional Chinese Reflexology for $89 in SkyCity Grand's international standard spa will leave you walking on air. It starts with a 15-minute detoxifying magnesium foot soak to soften feet and relax muscles. The salts absorb into the skin and aid sound sleep. During the soak, you'll receive a seated shoulder and neck massage to loosen up, before 45 minutes of foot reflexology. Lean back and sip on a beverage and read a magazine or use the complimentary wifi if you really can't switch off.
So Spa at the Sofitel
The Tropical Body Glow, $79, is our pick of four half-hour services at So. A coconut oil and cane sugar rubdown will leave your skin energised, smooth and beach ready. This discreet lower-level spa is situated near the hotel's pool and gym which guests can limber up in. If you fancy playing lady who lunches, the hotel has a limited-time $99 weekday deal of a half-hour back, shoulder and neck massage at So, followed by an express lunch at Lava Dining, with a glass of bubbles (if you're of age).
About Face
The Express Facial, $80, is a bespoke half-hour that is perfect for younger clients. It includes a deep cleanse, peel and a mask from a clinic chain that specialises in treating both women's and men's skin ahead of all else. For a taste of the tropics, it also does a handy line in massage, starting at $69, using the divine smelling Pure Fiji range of exotic oils.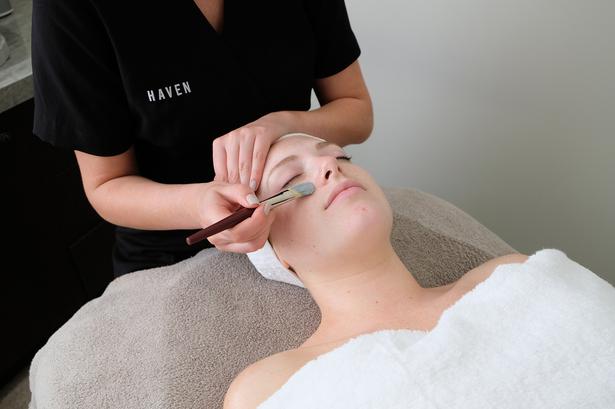 Haven
If congestion, oily skin or inflammation is an issue, the Velveteen age-targeted facial, $75, at Haven's Mt Eden or Takapuna day spas will bring better balance to teenage skin. It comprises a double cleanse, gentle exfoliation and purifying mask in calming surrounds.
Ikoi Day Spa
This tranquil Japanese establishment in Takapuna offers an hour-long holistic Shiatsu massage focusing on acupressure points for $98.
White Spa
Lavender hot towels, essential oils and coconut oil rubdowns make massage a good choice here, with styles including crystal therapy, aromatherapy, relaxation and deep tissue. The 30-minutes are sessions $68, 45 minutes is $89 and an hour $99.
Elizabeth Arden Boutique
The Bree-zee Pass Oxygen Infusion Mini Facial, $75, is like a reviving gust of fresh air. A thorough cleanse and tone is followed by an oxygen and mineral infusion, all in 25 minutes. Or try the Queens Expressway, $55, for a pre-event complexion pep-up, followed by the Queen St boutique's makeup and nail services. Boutique.
Dry & Tea
The hair spa service that is Kerastase Fusio-Dose is available at a number of premium salons, but for younger candidates looking for a tress caress then Dry & Tea is a good choice. This colourful salon is well-located at City Works, Britomart or Newmarket. All up, with a blow-dry, you'll pay $99. (Prices vary elsewhere). Fusio Dose from the premium French haircare brand takes in-salon treatments to the next level, with a bespoke ritual. Expect to be at the salon for a bit over an hour, during which time you will enjoy a relaxing scalp massage and a thorough scalp cleansing with delicately fragranced products. The Fusio-Dose itself is a combination of up to 20 possible pairings, to target your two key hair concerns, including dryness, damage, frizz, density and dullness. Concentrated ingredients will restore strength and sheen.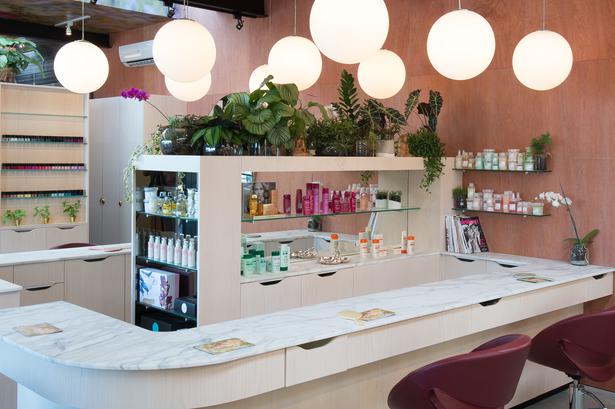 Share this:
More Beauty & Wellbeing / Features & Profiles