Age-appropriate beauty worth knowing about
Learn to love the skin you're in, recommends Janetta Mackay, and support it with these time-targeted product picks.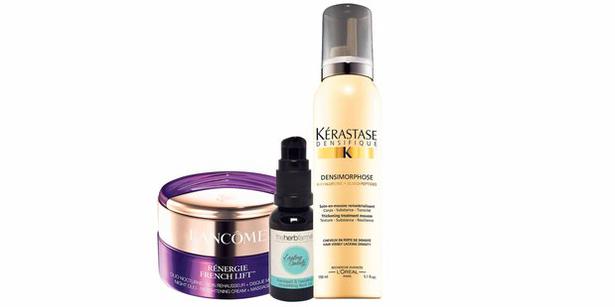 Friday Aug. 15, 2014
Shows like 10 Years Younger, where women who have lost the plot appearance-wise and are drastically made-over, give a warped reality TV-view of personal transformation.
The makeovers, often combining multiple treatments in quick succession, are inevitably followed by the "big reveal". But the longer-term, off-air aftermath that we don't see is that real life just ticks on.
Most of us sensibly live in the now, rather than sadly pining for decades gone by. It makes sense to accept where we are, to prize health and happiness, and to take realistic steps towards achievable cosmetic enhancements. A flattering hair cut and colour and dressing to suit your shape and personality are keys to looking good. However, caring for your complexion and clever use of cosmetics is under-valued.

LIGHTER, FIGHTER, BRIGHTER
These three words typify the direction of modern cosmetics, skincare and haircare. The best formulations feel lighter, work as age fighters and in being more luminous and colour-clever are indeed brighter. Smarter, too, in the way scientific know-how and botanical ingredients are increasingly coming together with consumer preferences for effective, appealing product performance.
Here's a few common concerns and age-appropriate innovations worth knowing about.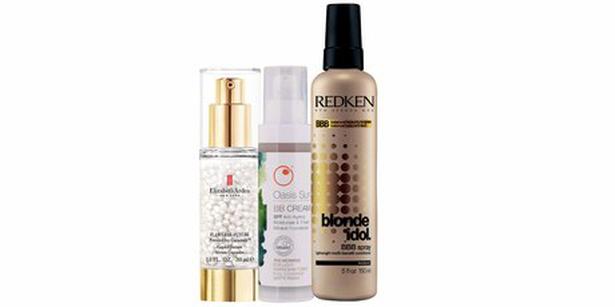 20-35
Women in this age bracket are the envy of their spotty little sisters and sagging older ones, yet studies indicate they often feel pressured. Work, relationship and financial demands can be intense and on top of this there may be motherhood. Expectations to look good mostly centre on face and figure. Times of fun and fashion can morph into stress and self-doubt. But the transition from teenager to independent adult also offers an opportunity to develop a strong sense of personal style and self-worth, supported by good self-care habits, so you can enter your 30s with confidence, unafraid of the first signs of ageing. This is a time to embrace these principles:
• Play with your hair cut and colour.
• If you're using more makeup, wear it well.
• A simple regular regime is all you need
If you're concerned about future-proofing, you're the target market for a growing number of concise anti-ageing ranges aimed at "millenials". Chances are your young skin isn't dry, but it may be dehydrated in patches, or a combination type. Because you don't need heavy creams, these new formulas glide on lightly, often with a gel-like texture.
Elizabeth Arden Flawless Future Caplet Serum $121 
This serum, along with a light moisturising day cream with SPF30 and an eye gel, make up Flawless Future. Containing skin-supporting ceramides, a protein complex and brighteners, this appealing trio of products will be in store from August 25. The serum's cleverly suspended caplets burst when the product is pumped, activating the ingredients.
• Other millennial-friendly ranges include Shiseido's impressive Ibuki and, expected mid next month from Neutrogena, the four-piece Hydro Boost range.
Oasis BB Cream The Monroe $49.99
This rare example of a BB made from wholly natural ingredients is suitable for sensitive skins and, after a recent reformulation, is getting rave reviews. There are three shades to select from, each named after a movie idol, with the light Bardot having a dewier finish than this more matte light/medium Monroe or the darker Hepburn. Silicone-, fragrance- and talc-free, but packed with goodies including hyaluronic acid and plant oils.
Redken Blonde Idol BBB Spray $35 
We realise you're not all blondes, but the idea of using gentle, sulphate-free products formulated to prolong colour applies across the board. This range has a shampoo, conditioner and mask for cool or platinum blonde shades.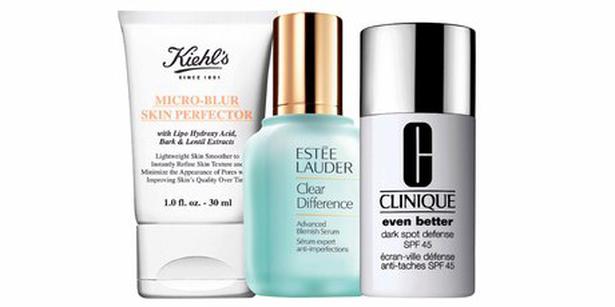 35-50
Women who wanted it all, or thought they had it, may find these years a time of compromise, where the demands of family are traded off against career or where career eats into family time. You're more self-assured, less worried about what you can't control and more prepared to act over what you can.
• Make time for yourself.
• Seek out multi-tasking products.
• Stay up-to-date, fix the flaws, buy that lippy.
Women who went through their teenage years with few breakouts may find later on they are plagued with adult acne and other blemishes. For those whose main needs are hydration, natural moisturising products make sense, and for work try longwear makeup formulas. Add a serum for more concentrated doses of active ingredients.
Kiehl's Micro-Blur Skin Perfector $62
Beyond BB and CC moisturising creams, with their multi-tasking and colour-evening and correcting abilities, come blurs. These smooth and refine the surface and use optical reflectors to instantly "blur" the look of pores, wrinkles and other imperfections. A few, such as this one, also contain skin conditioning ingredients for a longer-term effect. Some work as primers, others can sit over your makeup and the finish varies from matte to satin so test options.
• Lancome's pioneering Visionnaire is soon to get a double-dose upgrade of its blur-plus-care ingredients. Others we rate are L'Oreal Nude Magique and Garnier Perfect Blur.
Estee Lauder Clear Difference Advanced Blemish Serum $110
The Clear Difference set for women who experience blemishes and breakouts comprises this serum, a spot treatment rollerball. On counters from September is one of the nicest BB creams we've tested, which has the bonus of disguising redness. The serum has a light fluid feel and hydrates while controlling oil.
Clinique Even Better Dark Spot Defense SPF45 $60 
This non-chemical fluid sunscreen provides a virtually invisible shield suitable for all skin tones and types. The innovative mesh-like mix of barrier ingredients and finely milled titanium dioxide keeps damaging rays at bay, without a chalky caste or greasy finish, so is suitable for adding makeup over.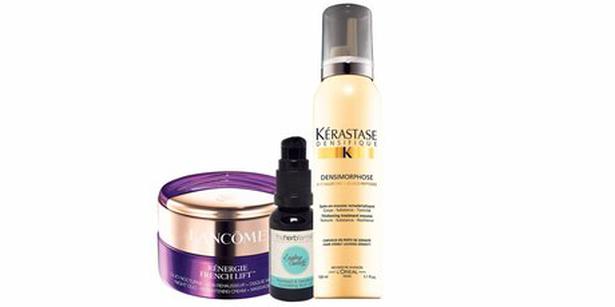 50-65
By now you should have a pretty good idea of how high-maintenance you are in regards to your appearance; whether you fancy a facelift, a facial or a quick wipe-over with a flannel.
As we age, doing nothing is never a great option. For the mature good grooming is like polishing the silver, it helps keep signs of corrosion at bay. Whatever its age, skin needs protection and hydration, but so much the better if you can also invest in care with active antioxidant ingredients to deter age spots and promote elasticity. Tweak your approach to ensure your look stays contemporary.
• Book a lesson: Makeup tips and hair styling advice are there for the asking.
• Keep up the colour - don't fade to grey.
• Highlight what works, disguise what doesn't and keep it simple.
Lifting, firming and regenerating are buzz words, but seeking support seems a more sensible way to solicit an anti-ageing effect.
Lancome Renergie French Lift $240
This night cream comes with a massage disc to encourage French-style attention to your face, readying it for the anti-ageing actives to absorb for a firming feel. Repositioning massage is practised at the 75-year-old Institut Lancome in Paris and these techniques can be tried on dry skin at home, followed by the floral-fragranced cream.
The Herb Farm Lasting Beauty Kiwiseed and Hazelnut Nourishing Face Oil $42.50 
Plant oils are highly absorbent and nutrient rich. This mix, from a New Zealand natural company's new anti-ageing range, is distinctively different and leaves the skin supple and silky. Pat a few drops on to the face and decolletage. The range's Lemon Verbena Hydrating Mist is a refreshing treat.
Kerastase Densifique Densimorphose Mousse $67
The hyaluronic and peptide ingredients of this thickening but supple mousse and the matching shampoo and mask sound like skincare staples. That's because Densifique targets the scalp to create an environment encouraging healthy growth. For those with pronounced thinning, salon prescriptions of regrowth promoting vials for daily at-home use may be an option.
Share this:
More Beauty & Wellbeing / Wellbeing