Grooming Cabinet: Al Keating of Coffee Supreme
Coffee Supreme chief executive and creative director Al Keating shares his daily grooming routine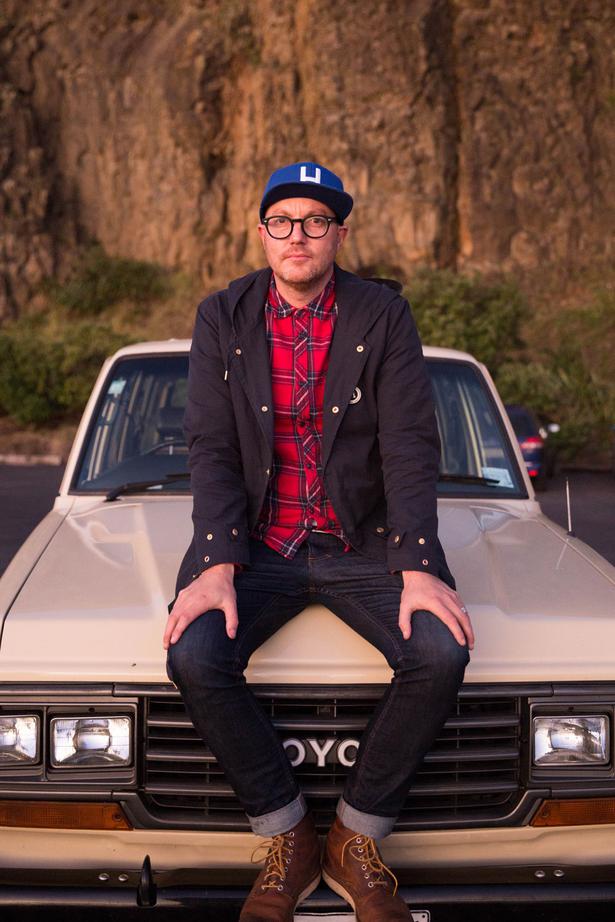 Wednesday Nov. 11, 2015
Every month we put the spotlight on some of our favourite stylish men, discussing their grooming routine and favourite products. This week we chat to Coffee Supreme chief executive and creative director Al Keating. Launched in Wellington more than 20 years ago, the brand is recognised for great design and producing a superb brew. With the breakfast event Popped Culture #2 just around the corner, which Viva is the proud official media sponsor of, we asked Al to share some of his grooming tips.
How important is your personal grooming?
Man, I never thought someone would ask me about personal grooming. Since I was 20-something (i.e. bald), I've been giving myself buzzcuts at home, and using the same bar of soap to wash my armpits and my face. I don't have any hair to style, so I'm saving money there. Dudes shouldn't spend too much time or money scrubbing their faces or using spendy cleansers and toners. Our dads didn't do it, and regardless of whether or not we do it, we're going to look like them in 30 years. But I always appreciate a man who smells good, washes himself and uses an age-appropriate deodorant. The Lynx Effect doesn't work after graduating high school.
Washing your clothes from time to time is also a simple, yet effective, thing to do. One wear only for socks, undies and T-shirts, then into the wash. It's tempting sometimes I know, when you wore a favourite yesterday, to dig a T-shirt back out of the dirty laundry, but don't do it.
What are your favourite products?
I really like that soap with porridge in it, from Ecostore. And I have to say, sometimes I use my wife's Bio-Oil on my head and face. It's pretty good. She managed to dodge stretch marks by basting herself with it while pregnant, and it really worked. It can be a bit tricky putting the lid back on after use though with such greasy hands.
Favourite cologne?
YSL La Nuit de L'Homme — which in English means The Night of the Man. As a name, it's not really fitting because I most often apply it in the morning, but as a fragrance — we've become one. I've been wearing this since I switched from Jazz back in the 90s, bought from the Royal Heights Pharmacy for the school ball. I'm a brand loyal kind of guy. I've tried other fragrances, but I've just never managed to bring myself to buy them. I found something I love. You know when you've sprayed yourself with something new at a duty free store, feeling like a shoplifter, then for the duration of the flight you're like, "Holy shit I smell strong!" So I have one fragrance. Always have. I know guys with more fragrances than I have white tees, but deciding what I want to smell like is not really a decision I need at the start of the day.
What's your morning grooming routine?
I don't really have a routine. Like most other areas of my life, I pretty much wing it every day. People tell me some routine and structure might help me be better organised, and make me a more effective person, but I'm happy to make it up as I go. I get up, make coffee, have a shower, get dressed, drink coffee — all that kind of stuff. Sometimes, I shower before bed, but then I have to have another one in the morning, or it doesn't seem right. Like when you accidentally try putting your other sock on first, or your other leg through your pants before the one you normally start with — that doesn't feel right at all, and you just have to start from the beginning. I guess there's a time for routine.
What do you do to take better care of your health?
A few years ago I saw a highly regarded skin specialist about a few spots I had. After being given the all-clear, he told me simply, "You're bald — always wear a hat". He went on to talk about the statistics regarding bald men and cancer — but I didn't need any convincing. So I wear a hat now. All the time. I have lots of hats. Some guys have lots of fragrances — I have lots of hats. So, if you're bald, wear a hat.
Share this:
More Beauty & Wellbeing / Features & Profiles