All The September Beauty Launches To Know About This Spring
Enhance your beauty routine with our list of newly released must-haves, from intoxicating new scents to sleep-infusing face masques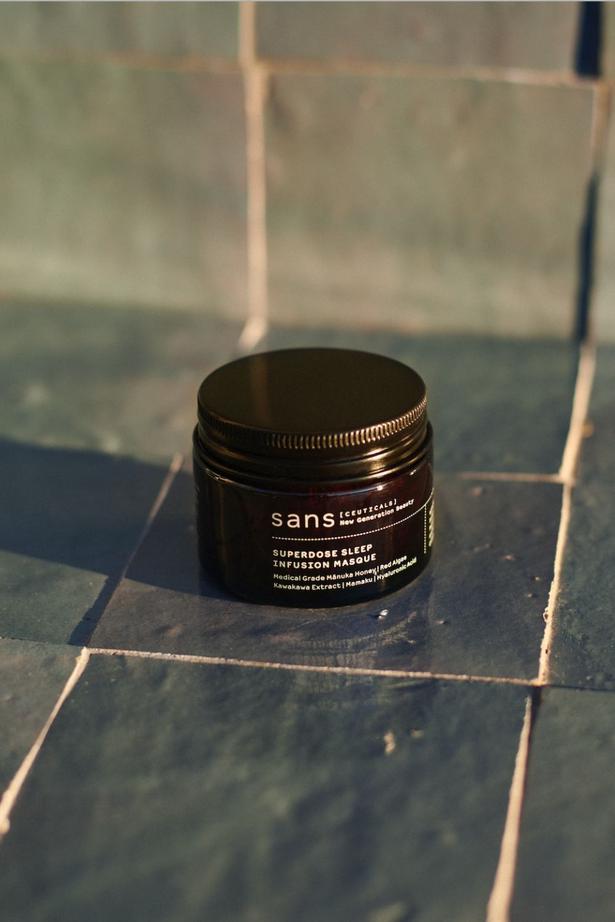 Tuesday Sept. 21, 2021
Sans Ceuticals Superdose Sleep Infusion Masque, $75
An indulgent nightly skincare routine is an excellent way to switch off while WFH. Now, we're planning on adding an extra step into our routines with the new Sans Ceuticals Superdose Sleep Infusion Masque, $75, a restorative sleeping mask which harnesses the anti-inflammatory and hydrating properties of medical-grade manuka honey, red algae, mamaku and kawakawa to soothe, smooth and repair skin.
The cosseting cream texture melts seamlessly into skin, leaving it feeling plumper and more hydrated come morning (trust us, we've tried it). Each glass pottle contains between 15-20 applications, and when empty, considering extending its life by using it as a handy spot to store your hair elastics or bobby pins. Sansceuticals.com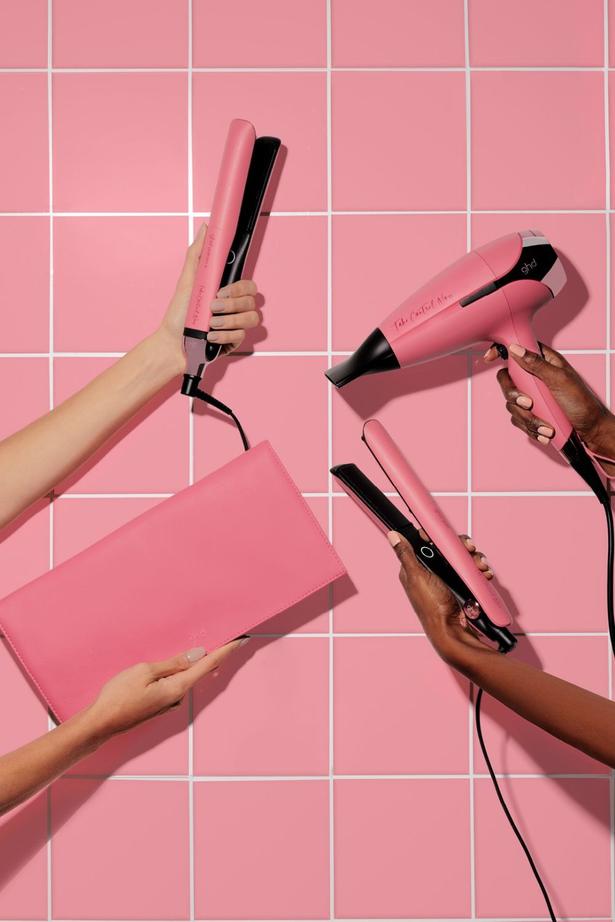 Ghd Pink Collection
It's been 17 years since Ghd first unveiled its annual limited-edition pink collection in support of breast cancer charities, and this year's Take Control Now campaign implores women to self-check for signs of breast cancer every single month.
To share this important message, Ghd has appointed eight muses — four young women who have never self-checked to read the stories of four people affected by breast cancer in the hopes that it will inspire them (and others) to begin checking their breasts on a regular basis.
The 2021 limited-edition Ghd pink collection includes the Ghd Platinum+ Styler, $400, Ghd Gold Styler, $340, and Ghd Helios Professional Hairdryer, $340, which sees the three tools reimagined in a rose-pink hue with metallic pink accents and the central campaign message "Take Control Now" emblazoned on the front. Available from selected salons and premium retailers, or online at Ghdhair.com/nz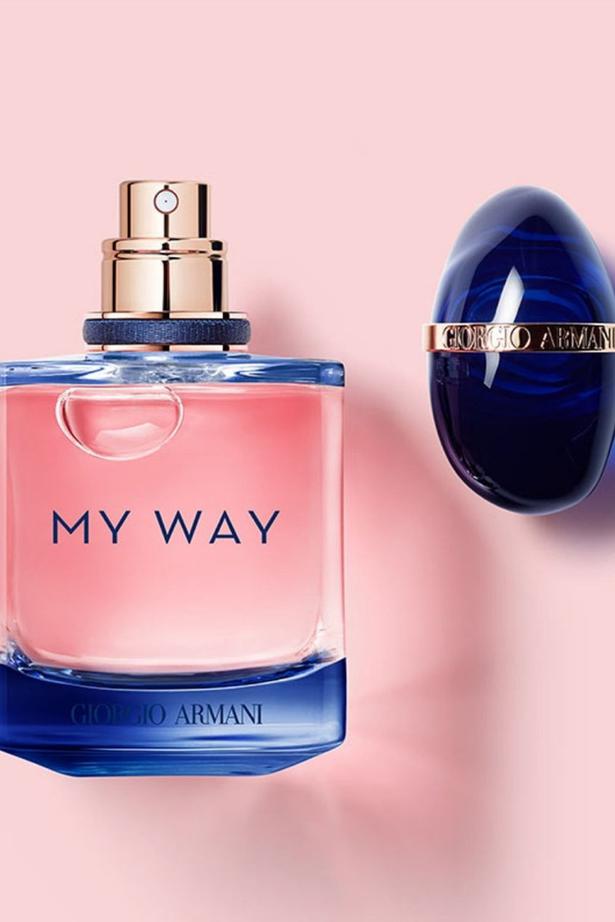 Giorgio Armani My Way Intense Eau De Parfum
Almost a year to the day since Giorgio Armani unveiled its free-spirited and sustainably-minded scent My Way, comes an amplified take on the original olfaction. The new Giorgio Armani My Way Intense eau de parfum lands on beauty counters this week, an elegant, floral fragrance that invites the wearer to embark on new experiences and encounters.
Dreamed up by perfumer Carlos Benaim, My Way Intense opens with notes of orange blossom infused with bitter orange, before unfolding to a heart of tuberose absolute and Indian tuberose, leaving behind a sensual, creamy trail of sandalwood and Madagascan bourbon vanilla as its base.
Giorgio Armani My Way Intense eau de parfum is priced from $141 for 30ml, $208 for 50ml or $256 for a 150ml refill, and is available now from selected department stores and Life pharmacies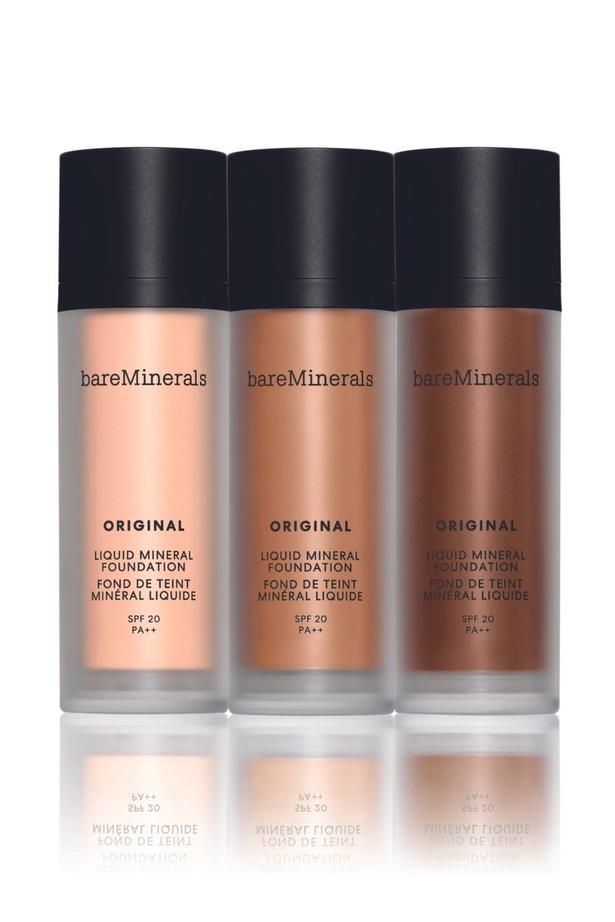 BareMinerals Original Liquid Mineral Foundation SPF20, $56
If it's a "no-makeup-makeup" look you're after, consider this newbie from BareMinerals as your new beauty BFF. Building on its iconic foundation story (Loose Foundation, we're looking at you!), the Australian beauty brand has released its new Original Liquid Mineral Foundation SPF20, $56, a vegan mineral liquid foundation comprised of 88 per cent naturally derived ingredients, including squalene, prickly pear extract and peptides.
It's housed in an airless pump bottle (a more environmentally friendly option as there's less wastage, and it also helps prolong a product's shelf life) and wears comfortably all day without settling into fine lines, clogging pores or causing breakouts.
Plus, it defends against the harsh effects of UVA and UVB rays (just remember to re-apply SPF two-hourly if you're sweating, swimming or towelling). Available in 30 skin-flattering shades from Mecca or online at Meccabeauty.co.nz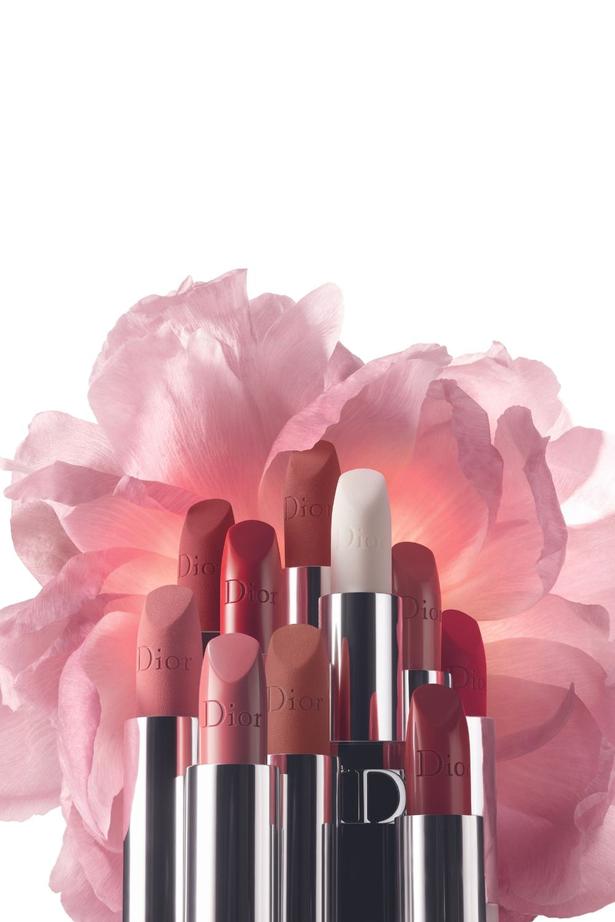 Dior Rouge Dior Natural Balm, $66
The newest chapter in the Dior Rouge story has inspired the advent of its range of coloured lip balms comprised of 95 per cent natural origin ingredients — a first for the brand.
Peter Philips, creative and image director for Dior Makeup, sought to create a lip product that fuses makeup expertise with lip care, one that provides lips with 24 hours of continuous hydration while dressing them in a light veil of colour.
His efforts culminated in 11 Dior Rouge Dior Natural Balms — a coterie of couture lip colours to suit every lip tone. Dior Rouge Dior Natural Balm, $66, and Dior Rouge Dior Natural Balm Refills, $53, are available from September 12 from the Dior Beauty Commercial Bay boutique, selected department stores and pharmacies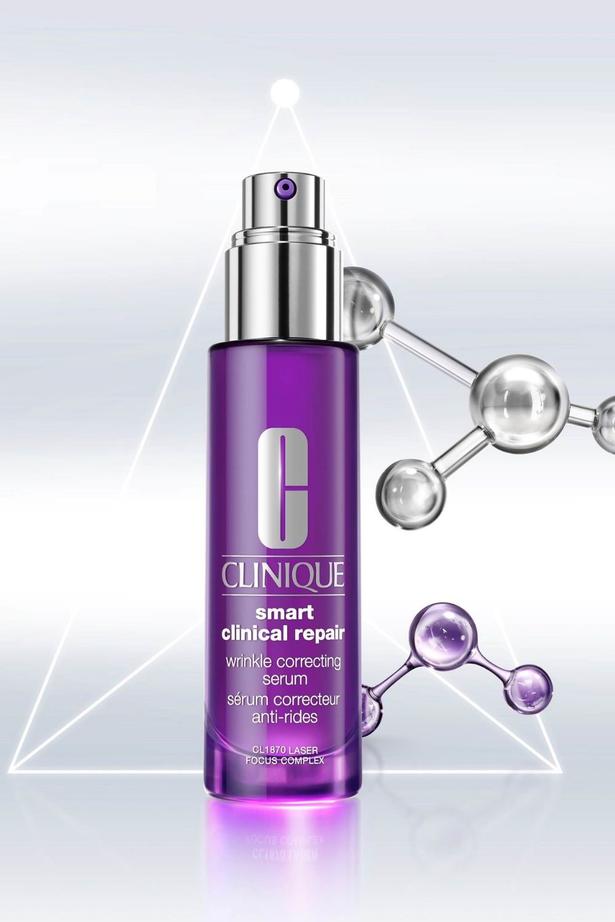 Clinique Smart Clinical Repair Wrinkle Correcting Serum, $189
Smarten up to mature skin with Clinique's new Smart Clinical Repair Wrinkle Correcting Serum, $189. Formulated in collaboration with a panel of scientists and dermatologists, the triple-threat serum takes a three-pronged approach to smoothing stubborn creases, fine lines and wrinkles.
First, it recruits hyaluronic acid to re-hydrate and plump dry lines, while a next-generation retinol derivative resurfaces skin to minimise the depth of wrinkles, and finally a unique peptide blend boosts natural collagen stores and strengthens the skin barrier for a healthy-looking complexion.
For best results, smooth one to two pumps of product over clean skin twice daily (follow with an SPF in the mornings) taking care to avoid the eye area. Available from selected department stores and pharmacies, or online at Clinique.co.nz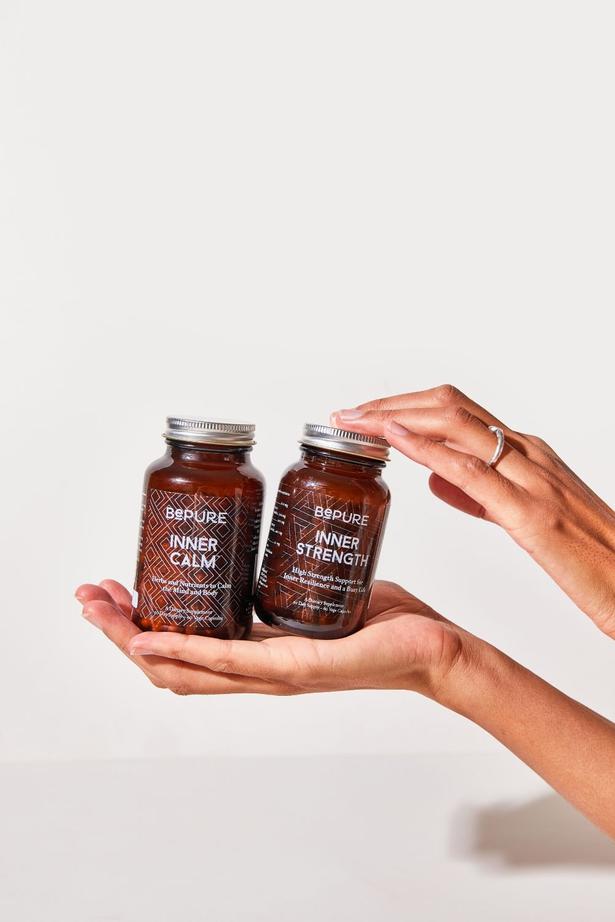 BePure Inner Duo
Feeling burned out? Consider incorporating BePure's new Inner Duo into your daily wellness practice to support optimal mental wellbeing and rebalance a frazzled nervous system.
Each is loaded with adaptogenic herbs and nutrients to restore the body back to homeostasis. For feelings of anxiety and overwhelm, look to InnerCalm to help you feel calm, creative and in control, while InnerStrength combats the effects of burnout and fatigue. Each supplement is priced at $59 and is available from selected stockists or online at Bepure.co.nz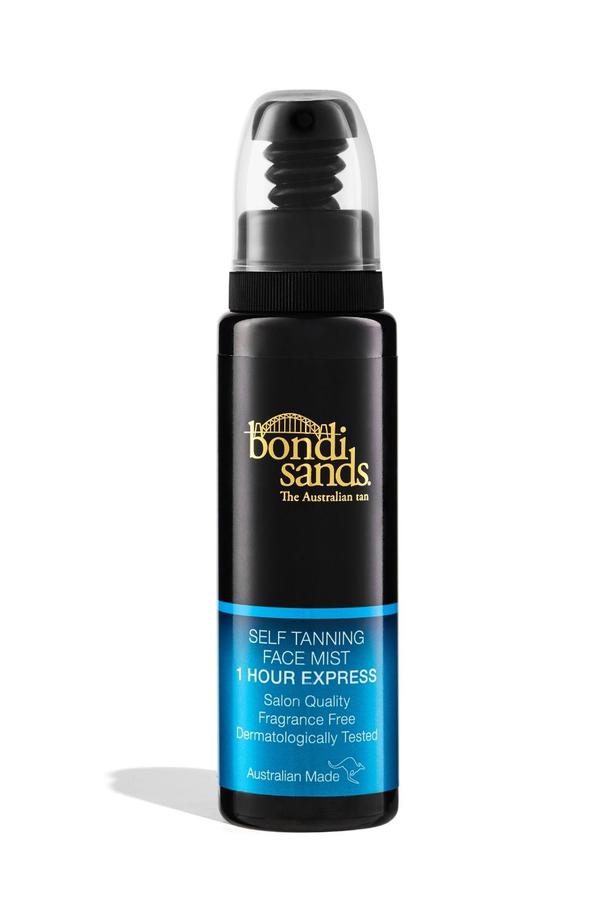 Bondi Sands 1 Hour Express Face Mist, $25
Any avid self-tanner will know the struggle that comes with colour matching your face to your bronzed limbs, which is precisely where Bondi Sands new face tanning option steps in.
The new Bondi Sands 1 Hour Express Face Mist is dermatologist tested and safe for use on even the most sensitive skins, while the noncomedogenic formula won't clog pores and cause breakouts. Spritz onto clean skin and rinse off after one hour for a natural-looking glow. Available from selected department stores and pharmacies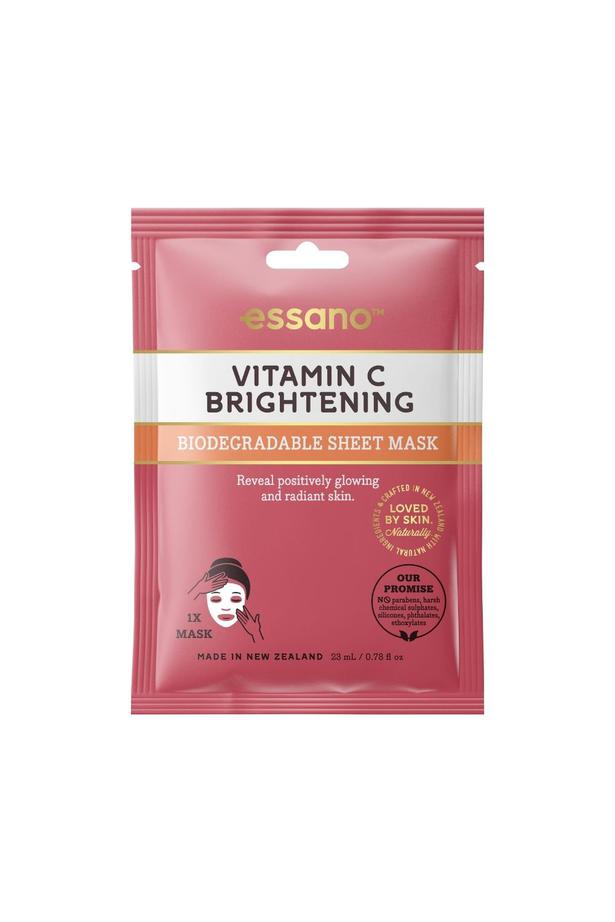 Essano Vitamin C Brightening Biodegradable Sheet Mask, $6
Building on its formidable selection of illuminating yet accessible skincare comes Essano's newest addition to its Vitamin C range. The new Essano Vitamin C Brightening Biodegradable Sheet Mask said to target uneven skin tone, tackle hyperpigmentation and stimulate collagen production.
An excellent way to transition from WFH to your nightly downtime, we think a sheet mask is just the ticket to help you unwind and boost radiance in a matter of minutes (15 to 20 minutes to be exact). Available from selected online stockists, The Warehouse, supermarkets nationwide and online at Essano.co.nz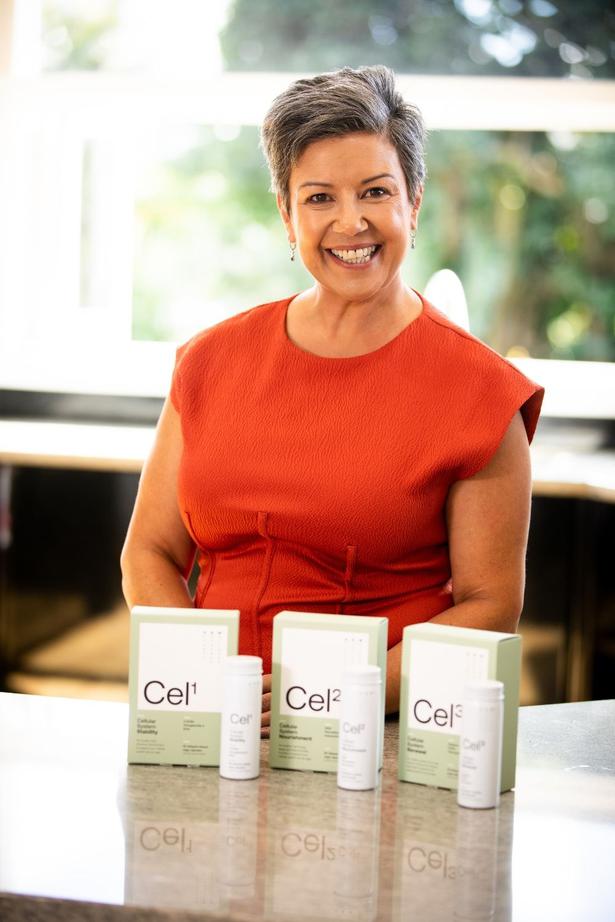 A New Face for SRW Laboratories
Former deputy Prime Minister and media personality Paula Bennett can add another accolade to her impressive CV — she's been appointed as the newest brand ambassador for SRW Laboratories' range of supplements targeted at restoring optimal cellular function and support healthy ageing.
The biotechnology pioneers are delighted to welcome Paula into the SRW fold, and plan to work with her to identify and lengthen her healthspan — or the amount of years in a person's life that they remain in optimal health.
"I'm proud of being 52 years old, I've lived every single one of those years and I deserve them. But why shouldn't I also want to look the best I can? And I know how it sounds, but it is the inner glow that I think then comes out in you. And it's not always about looking youthful, I think it's about looking healthy and the best that you can, and owning the life you've lived," Paula says of the partnership.
For more information on SRW Laboratories' Cellular System (which is comprised of three core products) visit Scienceresearchwellness.com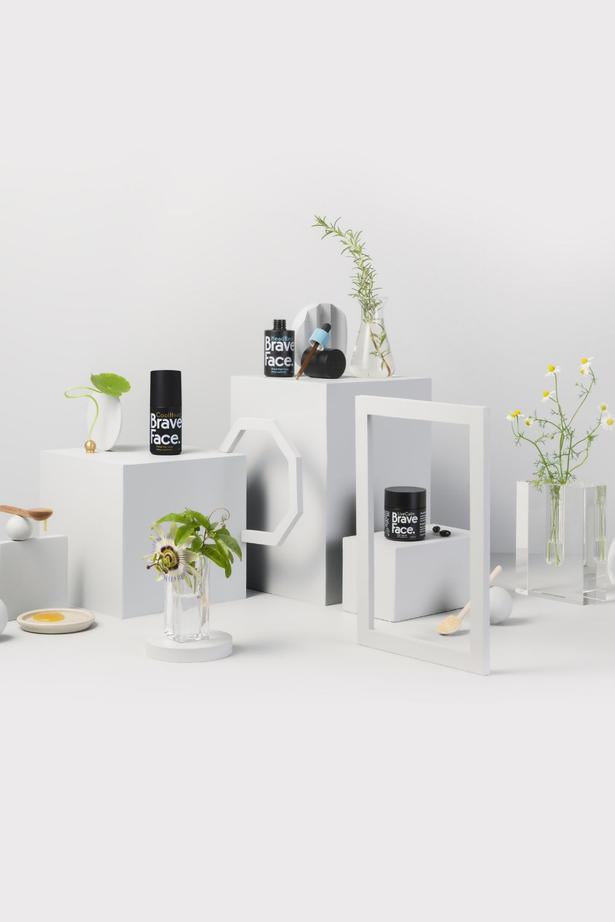 BraveFace CoolHead, $45
Think of this locally-made tincture as your pocket-sized sanity saver (and Lord knows we Aucklanders all need a bit of that right now). Designed to restore a sense of calm during times of stress, this soothing spritz harnesses the calming properties of passionflower and manuka honey, while adaptogen gotu kola promotes mental clarity and focus.
For best results, spray two pumps of product directly into the mouth during times of elevated stress, up to three times per day. Hellobraveface.com
Share this: