Up Close with Cosmetic Medicine Doctor Sarah Hart
The subtle approach to beauty enhancement is the best trend to follow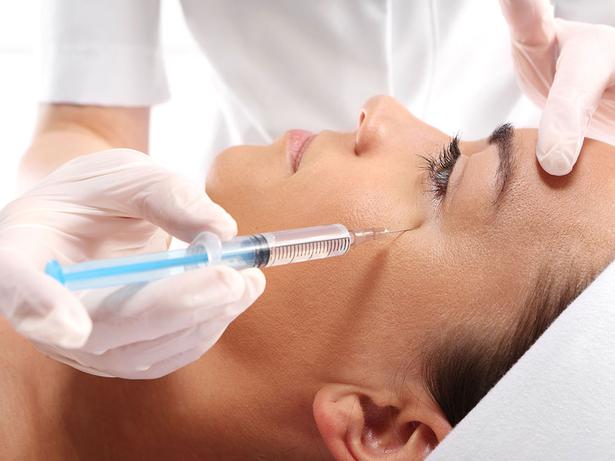 Sunday Oct. 9, 2016
"You have lovely fine pores, don't you?" a woman told me recently as she scrutinised my face at a beauty launch.
"Thank you," I replied, nonchalantly, while my internal voice shouted. "Really? No. One. Has. Ever. Said. That. About. Me."
I've never had a great complexion — ever since I was a teenager. A skin specialist told me, depressingly, that I was probably going to have bad skin until my 40s — which, when you are a teenager, is a life sentence — one I then went on to live, doing all the things you shouldn't do for good skin — partying, lying in the sun, and not following a particularly good skincare regime.
Wisdom, of course, comes with age, thankfully, but not until I had developed a somewhat ruddy complexion and had to have two basal cell cancers cut from my face.
So, when I was offered the chance to meet Dr Sarah Hart at the Skin Institute, I jumped at the opportunity.
Sarah, who graduated as a doctor in 1994, has spent the past 15 years dedicated to developing her skills in cosmetic medicine, particularly Botox and dermal filler treatments.
At our first consultation I sit back in the chair and, as she scrutinises my face, I scrutinise hers. What is her idea of "okay" when it comes to face treatments? I don't want to look like I've had "work". That woman whose face doesn't move and whose lips are so big you can't stop looking at them? I. Don't. Want. To. Be. That. Woman, I spell out to Sarah.
"New Zealand women want to look better — happy and healthy, with glowing skin — but not necessarily younger," she explains reassuringly.
"The under-the-radar, natural look is my signature.
"It is all about the lines that you leave," she emphasises, and I breathe a sigh of relief.
Sarah takes photos of my face from every angle. These will be an important reference point. "Ensuring your facial features are harmonious is crucial," Sarah says. "Improving one feature of the face too much while neglecting others means our primitive brain can perceive a face as 'wrong'. I use my gut instincts when assessing your face.
"I often know what you need as soon as you walk into my room. Your frown lines may need relaxing, your chin may benefit from enhancement, or sun-damaged skin may be a priority: it's different for everyone.
"I'm constantly checking that the proportions I create harmonise with the rest of your face. To ensure your facial features blend seamlessly, I might support your lips without increasing their size, or leave some lines on your face.
You look recognisably better, but still completely natural."
Sarah recommends I have a mix of Botox, filler and Platelet Rich Plasma (PRP). The aim is to increase the collagen levels in my skin and increase softness and luminosity. I hold my breath again.
"The plan is slowly but surely. You get better results with fewer side effects, and it is easier on the budget."
I breathe out. This sounds do-able.
As does a change in my skincare routine. Sarah recommends a regime of vitamin B cream to restore my skin's barrier, before introducing active ingredients, such as vitamin A-derived retinoids.
"These can make your skin cells behave as if they are younger. To get the real benefits, retinoids must be strong enough, but used carefully. You may experience redness and flaking if they are incorrectly prescribed."
Sarah describes how young skin cells are like a thick stone wall, with good ceramides binding the cells. Older skin is more like pebbles on a beach — fewer cells, and further apart.
"Vitamin A turns the pebbles on the beach back into the wall ... But you have to be able to tolerate it, so that means building it up slowly."
We map out my appointments, which will take place over the next three to four months. First up is a visit to leading skin specialist Dr Mark Gray, who also practices at the Skin Institute and will take a look at a couple of moles and freckles on my face. Once given the okay, I am back in the chair with Sarah for the first round of Botox, the ultimate wrinkle-buster.
Sarah says Botox is still unparalleled for improving frown lines, forehead lines and crows feet. It can lift the corners of the mouth, tighten the jawline, or smooth the chin.
Her approach is "baby tox" — scattering tiny doses across the face and neck. "This gently persuades muscles to release their grip a little, and ease negative expressions, while retaining your face's natural warmth and animation," says Sarah.
"I've spent years studying muscle anatomy to enable me to do this."
I feel I am truly in the hands of an expert and am quietly excited that I'm doing something positive for myself.
Apart from a little redness, there's no sign I have had countless little injections around my face and neck — and I head back to the office. It takes a couple of days for the Botox to take effect, but it's so subtle I can't discern any change, just that some lines have lessened — especially that centre-forehead frown. It hasn't disappeared, just softened. I am delighted.
We wait a couple of weeks for my next visit and, before, we start Sarah takes more photos. Documentation is key, she says.
Today, Sarah will apply dermal filler. Fillers change the shape and contour of the face and, apart from surgery, are the best way to reduce sag and a tired appearance. I am nervous. Photos on the internet have shown me how bad this can turn out if not applied properly.
Sarah explains that, as we reach our 40s, changes to facial fat and bone can result in saggy jowls, a downturned mouth and shadows under our eyes. "There is a cascade effect: our chin rotates upwards, our lips shrink by collapsing inwards, and the bones beside our nose retreat backwards into our face."
Sarah works on my face gently and slowly.
"Placing small amounts of filler at key points, especially in unexpected places like in front of the ears, supports the areas losing volume. This gives your face a happier, fresher look without the 'I've had my cheeks plumped' image," she says.
"It took five years before I was really satisfied with my lip-injecting skills. Now, after years of teaching how to create the most natural-looking lips, I am honoured to be noted by colleagues internationally as 'The Lip Queen'."
When I return to the office I am sure everyone will notice. My lower lip feels huge. But, of course, it isn't. No one notices at all.
I can feel the little balls of filler beneath the skin, but Sarah has reassured me these will dissipate within the next day or so. At dinner that night with my partner, I point out the areas that have been injected. He can barely tell.
Having worked with the deeper layers of my skin, the next focus is the surface. "Resurfacing can improve colour and texture more than skin creams. It can reduce age spots, red veins, acne-scarring and sun damage," says Sarah. Options include gentle microdermabrasion, AHA peels, IPL, dermal needling, PRP, and stronger fractional and ablative lasers. "Safety is a priority."
"I am cautious with darker skin types, which may react to strong treatments. I insist patients have brown skin lesions checked before any treatment to ensure they are not a hidden cancer."
I am booked in for a course of dermal needling which is then nourished with PRP — these, I am told, contain growth factors extracted from your own blood.
I have three sessions, approximately six weeks apart, with Edwina Latimer. A qualified nurse, she is professional and passionate. While she numbs my face, and takes my blood — which is used for the PRP — we discuss the trends in appearance medicine.
"So many people come in expecting a quick fix, but you have to look at your wellbeing as a whole. It's important to combine you skincare with a healthy diet and regular exercise."
The treatment leaves my face red and my neck, where Edwina has carefully made a series of injections in the lines, looking rather ghoulish. Within a couple of hours, however, it all fades.
Edwina explains the results are not instant, but when I turn up for the third and final session, we both agree the texture of my skin has improved.
Indeed, over the four months I have been visiting the Skin Institute, my skin is smoother and has a healthy glow.
At a family dinner my sister remarks on how good my skin looks. A few weeks later at a party, a friend tells me "you never age". And, at a girls' weekend, my oldest friend, who lives in the South Island, comments on my skin. No one else mentions it. And that's exactly how I want it.
• For more information, visit skininstitute.co.nz

SAFETY FIRST
Dr Sarah Hart's advice when it comes to appearance medicine:
• Find a practitioner you can trust.
• Ask yourself, are you being sold to or honestly listened to?
• Don't be shy to interview the person who is treating you. Ask about their knowledge, how many people they have treated, where they trained?
• Be suspicious of anyone advertising discounts, etc. As with any good practitioner, the best ones are found by word of mouth. If they're easy to get an appointment with, they're probably not that good.
• Check the clinic is clean and the practitioner is wearing gloves.
• There's a reason doctors are involved because these are medical procedures. Botox is a prescription medicine. If you have a nurse, ask who their issuing doctor is.
• These procedures are safe, if done properly.
Share this:
More Beauty & Wellbeing / Trends