Amber D's makeup tips
New Zealand's top makeup artist lends her expert eye to solve your makeup dilemmas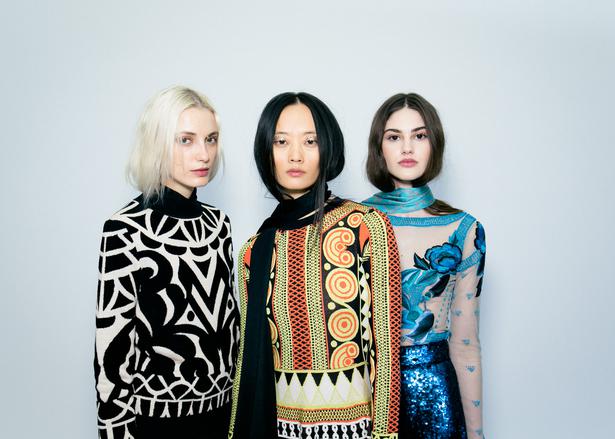 Monday March 30, 2015
Primer and toner…are they really necessary? How do you use them?
Well, nothing is necessary but they will assist in making the skin look better so why not? I usually use a hydrating skin spray every day before moisturiser, which helps hydrate more efficiently. There are so many primers available that can combat a huge range of skin issues from brightening, uneven texture to too much shine, so you want to find one that will work to make your skin look better. I especially love primers that will lightly even out the skin texture but also make the skin look brighter.
Apply a primer after moisturising and before foundation and concealer. Apply sparingly as a little always goes a long way. As most uneven texture and discolouration usually happens through the middle of the face from the T-zone out across the cheeks, start applying there first then blend outward.
How do I wear bright lipstick without looking like a 4-year-old child who has fallen into a box of crayons?
The most important thing with wearing a bright lip is to let it be the focus of your makeup and keep the rest of your makeup lightweight and pared back. A swipe of mascara, combed brows and a light base on the skin is really all you need when choosing to wear a bright lip. You also have to make sure it stays in one place, so using a lip pencil to not only line the outline of the lip but to fill the entire lip is essential. When choosing a pencil and lipstick, look for long-wearing formulas that won't bleed.
What are your tips for applying liquid eyeliner easily and well?
Practice makes perfect. I always find that eyeliner pens with a long felt tip-type applicator are the easiest to apply — try Stila's Stay All Day, my absolute number one choice to use on my own eyes.
When applying, tilt your head slightly backward and look downward into the mirror. With one hand gently hold the outer corner of your eye and pull the skin super lightly so it is smooth. Use the liner pen slightly tilted, starting with the point towards the inner corner of the eye and in small dash-like movements apply small sweeps of liner along the lash line that join into each other until you get to the outer corner. Turn the tip of the pen towards the outer corner and pull inward to join the line you've already applied. This will give you a point to the outer corner rather than a blunt end and will make the eyes look slightly elongated.
I put makeup on in the morning and by the end of the day it's all gone. How can I make it stay on better?
If your makeup tends to slide away during the day, maybe try longer-wearing formulas. Most makeup categories have long wear options that, thanks to amazing technology and development, look just like a regular-wear product. From long-wear eyeshadow, eyeliner, blush, foundation, lipstick — you can get it all and it will probably stay much longer.
There are a few small tricks to try to make makeup last a little longer as well. Pat your powder on to the face with a powder brush, gently pushing down onto the skin rather than sweeping — this sets your base in place. Use a primer that prevents excess oil if that's the cause of your makeup sliding away. Try not to touch your face — so many people don't realise how often they touch their face during the day, which will disturb makeup.
Do green and purple concealers really work?
They do but they tend to be way more work than necessary now that there are so many amazing options for colour correction without having to wear a mask of makeup. Most excess redness can be combatted with a cool-toned foundation and concealer (the options for skin tones used to be so limited). If the skin tone is sallow and needs brightening, try a primer with brightening properties that will correct the tone subtly, like M.A.C Prep & Prime Natural Radiance in Pink or Yellow.

• Read more makeup advice from Amber D here
Share this: