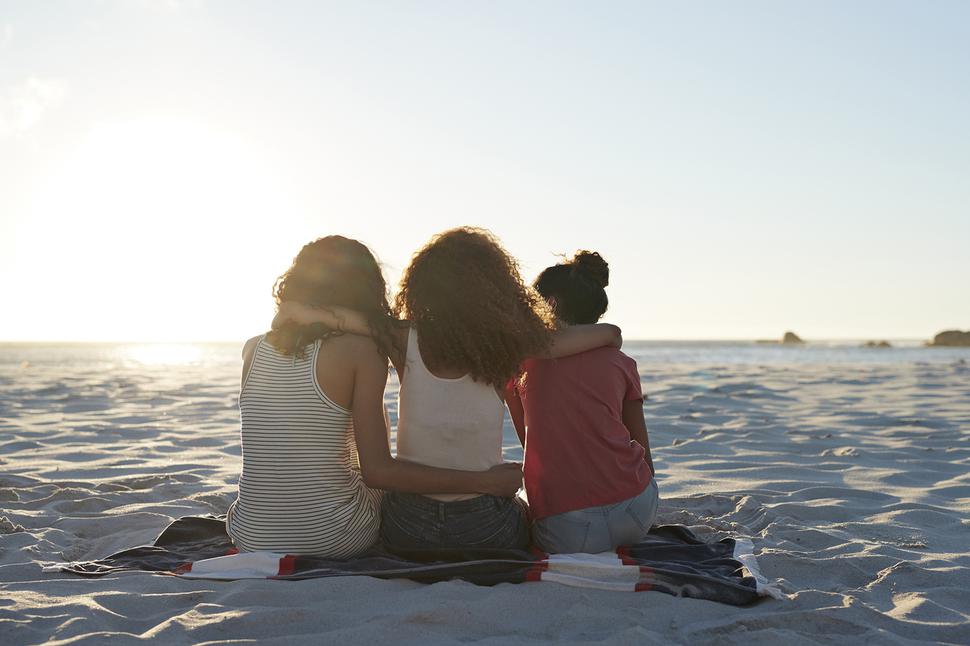 An Alternative New Year's
Ditch the hangover and get into a positive state of being with rituals to welcome the new year
Friday Dec. 29, 2017
Having an uplifting ritual to see in the new year can only be a good thing. As much as it can be fun to celebrate in the usual revelry, it can also be refreshing to embrace the concept of self-care and true connection with those we love. 
We speak to experts in the field of personal development — from life and career coaches through to a yoga teacher and sacred dance instructor — and ask what they do to create a more life-affirming start to the year. You can do these alone, or choose to share the experience and reflections with trusted friends and family. 
Commit to Play
"Every year, every day, and at every given moment, we can choose the energy we want to stand in. The world is longing for more playfulness and lightness. This energy frees individuals and the collective, allowing us to connect and grow as a person, as a family, as a community and as humanity. It's timely to build the foundations for a year full of play and joy.
Take a moment to reflect on what the year has been like for you – write a few words if you feel like it. See your 2017 as a whole, in its own beauty, with its lights and shadows, colour and shape. The year has brought you to where you are at this moment, and from where you can now create.
Now let's play! Do this on your own, or with loved ones. Sharing adds commitment, inspiration and usually more fun. Individually, answer this question: How are you going to add joy and play into your life in 2018? For example, join a dance class or an improv group, paint, or play with your kids for 20 minutes a day – anything that brings you joy.
Choose to represent this in a way that works for you – draw, or write your reflections as notes, a poem or a fiction story. It's important to keep it in a visible place as a reminder throughout the year."
— Lucia Die Gil - Developmental Coach, Arohanui Coaching
Reflect & Renew
"Never before have humans encountered the types of pressure we are under now. Never before have we been global 'on-tap' 24/7 citizens. Our world requires a whole new set of competencies to enable us to thrive. There are two that I like to work with – the ability to digest our lives and create inner space to manage potential overwhelm, and to deeply renew. 
Dedicate a specific time to digest the year that was 2017 – think about what moved you, what called you to deepen in, what needed to destruct to make way for the new, what new capacities you found in yourself and what new challenges you faced. Journal, mind map or swap notes with a friend  – use anything to help digest and integrate these thoughts. This will help create inner space.
The soul also has needs. Think about a name for the deepest part of yourself, your essential self. What does it love to do? What nourishes it? Make more room for these during the holidays. And try to have a few soul conversations, preferably in the outdoors because anything in nature helps us deeply renew." 
— Louise Marra - Consciousness Leadership Coach, Unity House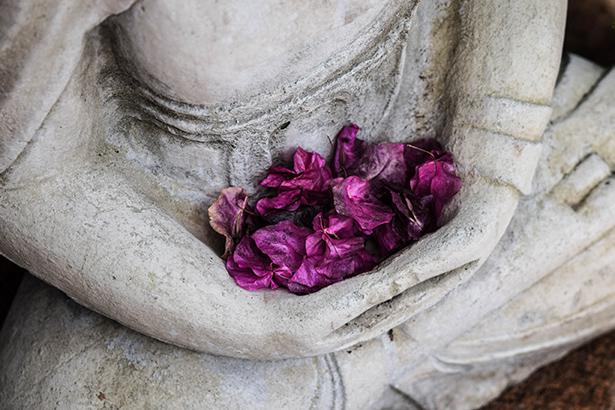 Set Your Intentions
"Find a time slot of 20 minutes on New Year's Day. You'll need three glasses of drinking water, a pen and paper. Read these questions:
What if 2018 is going to be your best year yet?
How would it look?
How would you feel?
How would you behave?
Read the questions again and put the timer on for 5-10 minutes. Start answering the questions. Write anything that comes up in relation to the questions. Write as fast as you can, while keeping your pen on the paper. Write non-stop and do not edit.
When the time is up, read it back and underline the words that emphasise your vision. Bring it down to the three most important words for the year. Chose a glass of water to represent each word. Then mindfully drink the first glass, while appreciating the value of the word that goes with it. Repeat the process with the other two words. Your intention for the year is now set, and your body hydrated." 
— Bridget Rozestraten - Life & Career Coach, Awareness Coaching & Training
READ: Why You Should Have a Morning Routine
Create a New Year's Mandala
"I love to be creative in nature – on the beach or in the bush. Making a New Year's mandala for the year to come is a wonderful way to set our course and become aware of what we're moving towards in our lives. This can be done solo or with a group creating together; it's a fun and deepening practice for both adults and children.
First, choose where to make the mandala. Then go for a wander, keeping in mind a sense of the upcoming year. Collect any bits and pieces that appeal to you – shells, seaweed, driftwood, leaves, berries, flowers, sticks, etc, and bring them to your mandala site. Arrange them in whatever way feels right. Keep adding pieces until the mandala feels complete.
Stand back and have a good look at this creation. Each person then describes what they see as a reflection of their life. This is easier than it sounds – you may notice a flower that suggests new vitality in some aspect of your life, or a sense of strength in a stone that you want to welcome into your life. The whole process is a lovely way to bring awareness to the new year." 
— Sacha Paddy, 5Rhythms Dance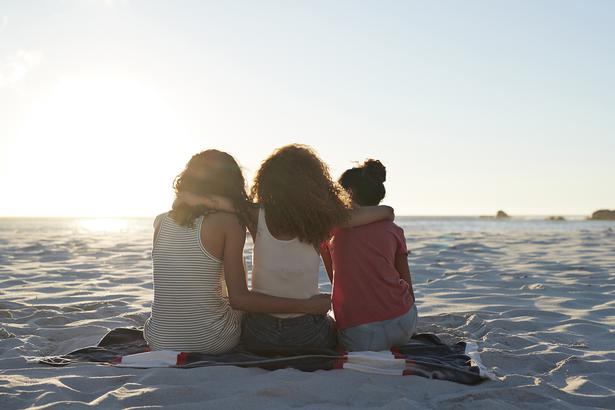 Mantra, Meditate & Swim
"The new year is for reflection and contemplation; to give thanks, acknowledge accomplishments and start preparing for the year ahead. I like to perform a ritual of release - of destroying the previous year's list and releasing negative energy or limiting beliefs. The word 'ritual', derived from an Indo-European root, means 'to fit together'. It's a way of calling spirit into our material lives.
My favourite ritual, and one I do every year, is this: Write your intentions in the sand and finish with the phrase, 'My life flows with effortless ease and grace'. Find a spot in nature – a space that resonates with you, ideally near a body of water – and do a short meditation. For me, this spot is on top of my favourite rock at my favourite beach. After the meditation, have a swim to cleanse the body and soul, while consciously welcoming in joy, clarity, respect, compassion, good health and abundance." 
— Theresa Grantham - Social Entrepreneur, Seed to Self
Sleep With Gratitude, Wake With Gratitude
"2017 has been a challenging year for many of us. One of the practices that has kept me smiling these last months has been cultivating gratitude. As we begin a new year, now is a perfect time to nurture a gratitude habit. Here's a suggestion for a New Year's ritual that can also become an everyday practice.
As you settle down to sleep, think about what you are grateful for. Consider big things, for example, being alive or living in a relatively safe country. Also appreciate the little things like a smiling friend, chocolate, the stillness of dawn or hugs. Take this gratitude goodness in for at least 20 seconds and experience how gratitude feels in your body.
As you wake up, take a few moments to do the same again. If it feels right to you, consider writing it down in a journal. Research shows that experiencing gratitude has many health and lifestyle benefits. My personal experience is that feeling grateful brings happiness into my life." 
— Neal Goshal, Sacred Moves

Share this:
More Beauty & Wellbeing / Wellbeing