An Organised Life's Beck Wadworth's Back To Work Beauty Routine
Who better to ease us back into the working week than New Zealand's organisation queen?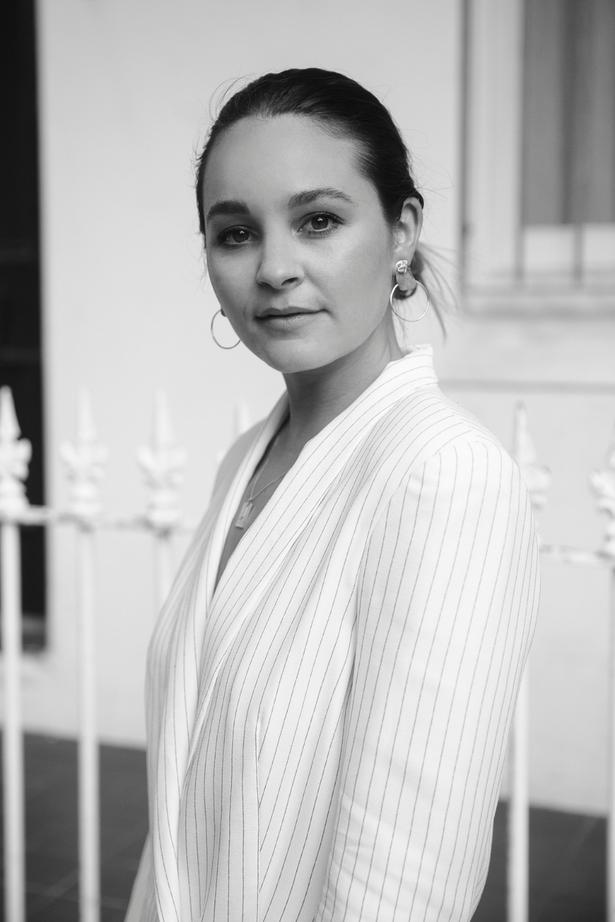 Monday Jan. 14, 2019
Make no mistake; An Organised Life is not any ordinary stationery brand. Yes, it does present the usual calendars, diaries, wall planners and other office-appropriate accessories, but the AOL brand extends far beyond the pages of a lined notebook.

Combine the women-supporting-women message with helpful, snackable tips on how to lead a more organised life; like how to be more productive or set achievable goals; and wrap all of that up in an urbane, monochrome little package and you have yourself a cross-channel platform that inspires the masses to #livetheirbestlife.
READ: Favourite Things: Beck Wadworth of An Organised Life
An Organised Life is the brainchild of self-confessed organisation enthusiast and now-purveyor of luxury goods, Beck Wadworth. The twenty-something seeks to build her refined aesthete through her curated edit of minimalist stationery products launched ahead of the New Year.
It's been six years since An Organised Life restored a little order to the hearts, minds and desks of the converted, with Beck's stationery edit stocked in 45 stores across Australia and New Zealand.
In lieu of clearing our inboxes on the first day back at work, Viva beauty writer Ashleigh Cometti (of the aforementioned AOL converted category) chatted to Beck about how her back-to-work beauty prep.  
What's your beauty ethos?
My beauty ethos is all about quality over quantity. It's very important to me to use products that look after my specific skin needs and make me feel beautiful inside and out.
Talk me through your skincare routine?
I like to keep things nice and simple and very natural! My skin is very sensitive so I prefer to use products that have manly natural ingredients but are still very effective and hydrating. My morning skincare routine consists of the Arcona Four O'Clock Flower Cleanser, Arcona Cranberry Toner, Arcona Hydrating Serum, Kat Burki Vitamin C Intensive Face Cream, and the MECCA SPF 50 on top. During the evenings, I also use Go-To Face Hero Oil and every second or third night I use the Kat Burki Complete B Vital Hydration Face Mask. When I have spots I use Mario Badescu Drying Lotion! It's honestly amazing!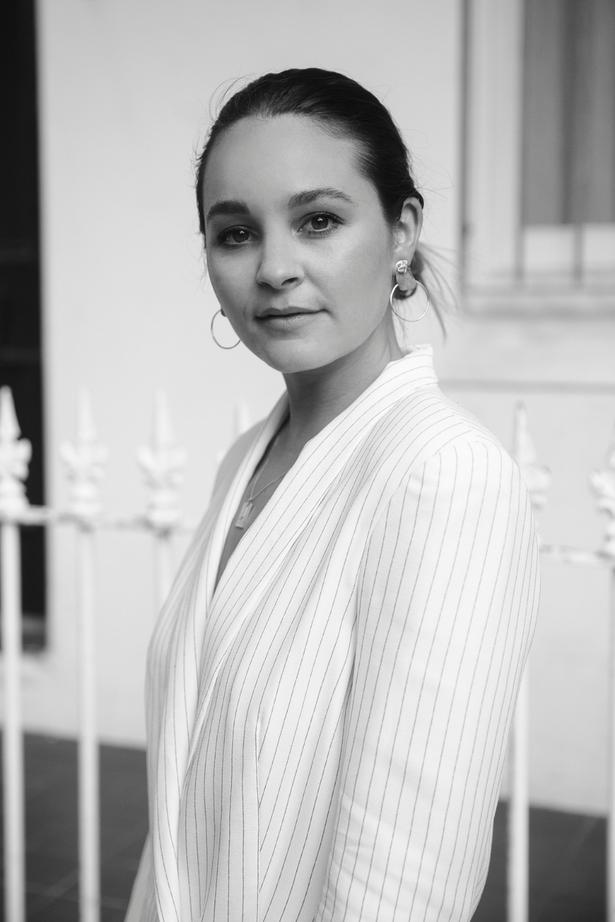 Makeup routine?
My morning makeup routine consists of a Becca Primer (my favourite), followed by Chanel Vitalumiere Aqua Foundation, it is super lightweight and it has SPF in it too. Next, I apply By Terry Concealer to cover any spots and provide extra coverage, before dusting over the Charlotte Tilbury Filmstar Bronze & Glow Duo Set (I am obsessed!). I also love the RMS Living Luminizer for a dewy finish. I always use Glossier Lip Balm on my lips. I like to wear a subtle, day time smoky eye, so I use either an Hourglass or Chanel brown hue eyeshadow quad palette, followed by the Hourglass Caution Black Mascara. Bold brows have become my signature, so I use two Le Sourcil products — their Brow Pencil and Clear Gel. At night, I usually add a darker brown or black eyeshadow shade to my eyelids to create a bolder smoky eye and add a natural-hued lipstick.
What about your hair routine?
I'm very low maintenance with my hair! It's naturally straight however during the day and night I love using the Ouai Wave Spray to give it some texture and a Cloud Nine Wand to create loose waves. My go-to shampoo and conditioner at the moment is Oribe.
Name five favourite products: 
1. Kat Burki Vitamin C Intensive Face Cream. The cult product is calming, hydrating and brightens the skin. 
2. RMS Living Luminizer. Creates the perfect glow every time.
3. Kat Burki Complete B Vital Hydration Face Mask. It hydrates, tightens and lifts! The best combo! I pop it on in the evening and leave it on all night. 
4. Le Sourcil Brow Pencil and Clear Gel. The best combo for creating natural brows. 
5. Mario Badescu Drying Lotion. My savour for when I need to heal pimples and spots fast! 
Who do you go to for your beauty treatments?
Skin: I suffered quite bad adult acne 18 months ago and spent a good six months getting LED light therapy to heal the acne and scarring at FacePlus MediSpa in Bondi Beach when I was living in Sydney. I also had regular facials to hydrate and help with the breakouts too. Nowadays I can't go past an Omnilux facial to help hydrate and plump!
Hair: I'm pretty low maintenance when it comes to my hair and do the standard cut every six weeks and play with colour from time to time — very subtle though! Paloma in Sydney looks after me and also M11 in Auckland.
Brows: It's all me!
Nails: I love keeping my nails fresh and manicured, especially with my job which involves events and shoots every week! I usually do my own or sometimes get shellac when I need it to last. I get the same natural nude colour every time!
Who do you count as your beauty idol?
My girlfriend Eleanor Pendleton! She's the founder of Gritty Pretty and is a total beauty and skincare guru — I find her knowledge, beauty ethos and passion so inspiring. Plus her skin is always incredible!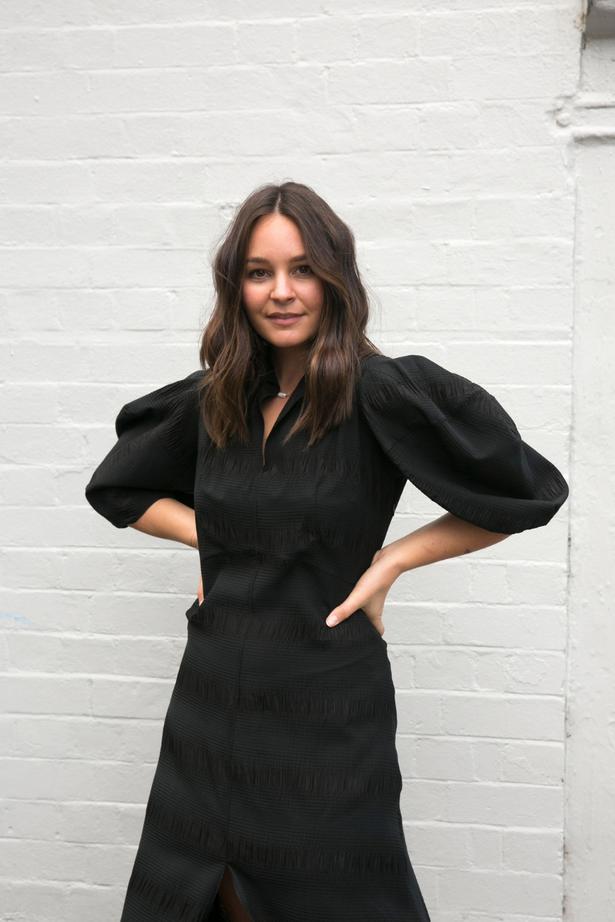 What tips can you offer for creating an office-appropriate beauty look? 
I think keeping the skin nice and natural is always great. But do have some fun with your favourite features e.g. a bold lip, winged eyeliner or a brown hue day time smoky eye. Whatever makes you feel beautiful and confident.
What are some easy ways to transition your day look to after work drinks? 
I love adding a bolder smoky eye for my evening look, while still keeping my skin natural and glowy. 
What was your last beauty buy?
I think either the Kat Burki Vitamin C Face Cream or my new favourite perfume Maison Louis Marie No.04. For fragrance, I also love Jo Malone London's Wood Sage and Sea Salt, or anything by The AYU.
Beauty is…? 
Feeling amazing, inside and out.
Share this:
More Beauty & Wellbeing / Features & Profiles