Angelina Jolie is the Face of New Mon Guerlain Fragrance
Angelina Jolie speaks out about her first ever fragrance campaign and what influenced to take the role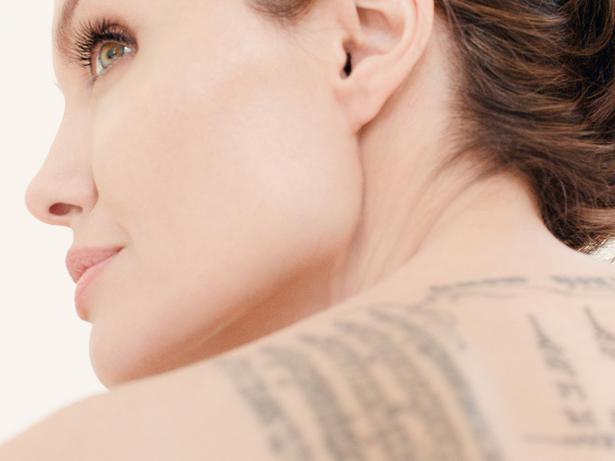 Wednesday May 3, 2017
Angelina Jolie's first beauty campaign in 10 years — and her first ever for fragrance — is an example of the star's determination to lend her celebrity to a good cause.
The stunning face of the new Mon Guerlain fragrance is putting her entire salary for fronting the French heritage brand into her charity foundation which helps children in developing nations. The Guerlain endorsement also has a personal side for the Hollywood star and mother-of-six, who has long been big on activism and advocacy.
Turns out it was the potent connection between fragrance, memory and emotion that really sealed the deal, along with the aromatic allure of France and its fields of lavender.
What led you to become the face of the new Guerlain fragrance?
I was very open to Guerlain because it was a brand loved by my mother [the actress Marcheline Bertrand who died of ovarian cancer in 2007, prompting her daughter to have a preventive double mastectomy due to her inherited high genetic risk of developing the disease].
I knew it from my childhood. It spoke to her, as it does to me, of beauty, history and quality; the oldest perfume house in the world, from France, a country I love and feel connected to and spend time in. As I talked to Guerlain about the artistry they devote to the making of the perfume and the way they work in communities, sourcing their ingredients, the pieces came together and I felt we were a match.
READ: Meet Amandla Stenberg, the Star of Stella McCartney's New Fragrance
Can you tell us about your mother and the powder called Ladies in All Climates that she used?
My mother was a very natural woman. She never spoiled herself, never wore makeup, and wore modest jewellery, but she always had a few special items for when she wanted to feel like a lady.
One of those special items — and I remember it because it seemed so elegant — was her Guerlain powder. I think it speaks of all women having those few special things that make them feel feminine. And so when I was a little girl, I would associate Guerlain with that.
Throughout your acting career you have played many different types of women. How do you define femininity?
I think it is personal to every woman. So many women I know are so completely different from each other. My daughters are. There is no simple description. It is that mystery and diversity. But I suppose femininity is that softer side of ourselves, that we all like to indulge at times.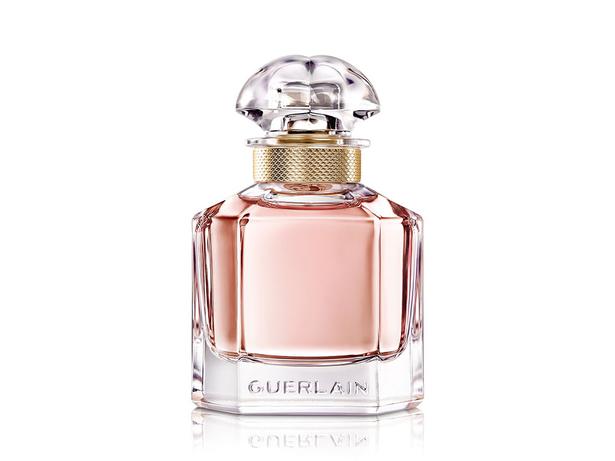 What did you like about Mon Guerlain?
I love the lavender and jasmine mixed with the sandalwood. I don't like perfumes that are too strong or sweet. I like a fragrance that is earthy and sensual and can be worn at any time.
Why was it important to you to shoot the commercial in the South of France?
It felt natural. It is a region we love in my family and that we have a history with, and it is where Guerlain sources many of their ingredients, including the lavender.
After the shoot, you travelled with UNHCR to the Azraq refugee camp in Jordan. How do you deal with all your roles?
As it has been in my life for many years, one feeds the other. It is a joy to be an artist but it doesn't mean very much unless that work is somehow useful in some way and contributes to others.
I am very fortunate that I have the ability to be able to do creative work that can in turn fund development programmes and help other people, because just being creative or just making money adds up to a very empty life if it has no purpose.
READ: Why You Need to Try Beauty Waters
Can you please tell us about the work of your foundation?
Its work is inspired by our children [with ex-husband Brad Pitt, whom she is divorcing] and their connections to particular countries. The foundation is growing with them. It is dedicated to education, health and the environment. It began 13 years with a TB programme in Cambodia, which grew into a programme in Ethiopia treating and rehabilitating children and teens with TB.
In Namibia our major focus is on conservation and education, funding a wildlife sanctuary, animal rescue programme, and healthcare and education for local communities. We are gradually expanding but our focus is very much on enabling local people to develop their own communities and future as well as on rights, particularly for women and children.
READ Ethical Skincare Brand: Essence of Humanity
• Mon Guerlain is available from department stores, $173 for a 50ml eau de parfum.
Share this:
More Beauty & Wellbeing / Features & Profiles