Musician Anna Coddington's Beauty Routine
The singer-songwriter, who has a black belt in karate, gives us a glimpse into her routine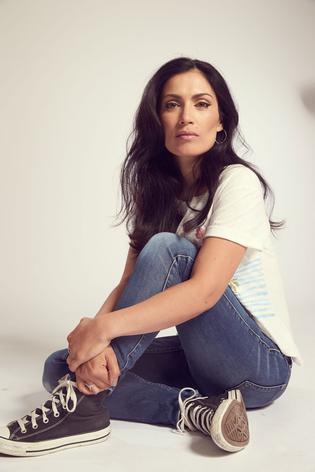 Anna Coddington is in for a busy year. The talented singer-songwriter is working on her third album, expecting her second child and about to debut in a new role. 
Her single Release Me is out now – a taste of a new album in October – with a national tour to follow. It is another strong solo outing from the former Fly My Pretties and Lips collaborator, whose song-writing skills have earned Silver Scroll listings. Coddington has also just become Trilogy skincare's first ambassador. "They're about natural beauty rather than glamour, and that sits for me," she says.
As her picture shows, she is a happy match for the company, which was drawn to her authenticity. She has also liked the products for a long time. Trilogy was drawn to her inspiring realness: juggling career, family and conscious living, like many women.
My first memory of makeup... was doing an absolutely terrible job of smearing cheap foundation and eyeshadow over my face and putting loads of eyeliner under my eyes.
My hair is... unbelievably thick! I can thank my Maori/Rarotongan heritage for that I think. I go to Vada salon regularly to keep it under control and they have really nice natural products. I get the most hydrating/smoothing ones they have. At the moment it's Davines Love shampoo and conditioner. I wash my hair once a week. If I have something to look decent for (usually a gig) I wash it a few days before because it's big and frizzy for a couple of days after I wash it. I get at it with my GHD to calm it down.

My favourite beauty products are.... water, Trilogy Vital Moisturising Cream SPF15, Trilogy Rosehip Oil, almond oil, Trilogy Make-Up Be Gone Cleansing Balm, Trilogy Ultra Hydrating Hand Cream, Antipodes Mineral Foundation, hair brush, GHD straighteners, sleep.
My skincare routine... in the morning, I wash my face in shower, apply moisturiser and at night, I wash face (sometimes a flannel), apply Trilogy Rosehip Oil. That's it.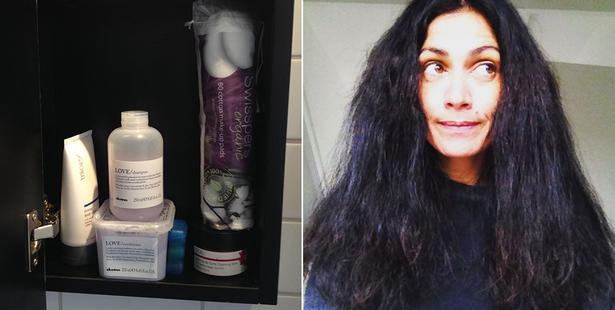 I grew up in the 80s... and I dreamed of growing up to look like Sade more or less.
My signature beauty look from day to night is... I keep my look pretty simple. I don't usually wear make up in the day time so that's the main difference between night and day. If I'm out at night I'll dress a little fancier and wear some make up, but I've always been a jeans and T-shirt type. Make-up wise I like a little eyeliner, possibly a small wing, and a little eyeshadow and mascara. I have strong facial features so I find too much make up looks weird on me! I'm trying to get used to wearing lipstick other than on stage. I have a nice Karen Murrell lipstick I just bought.
Best beauty trick... I learnt was from my friend Flip. She showed me how to use any type of oil as a make-up remover - olive oil, almond oil, etc. Game changer for a touring musician.
What I learnt about beauty from my mum... she is really beautiful. Both physically and as a person. She's the sort of person everyone loves when they meet her. She sees the good in everyone and has a lot of love for people so has that radiance about her. She also tried to get me to start moisturising from a young age (I didn't listen until much later).
My beauty routine has simplified... I finally realised a few years ago that I do not need a cupboard full of products and a complicated routine. I would often buy products and only half use them because my skin was too sensitive for them. The only thing I really need is moisturiser and I've recently fallen for Trilogy's cleansing balm - it's amazing at taking make up off. And I always wear SPF moisturiser now.
I've always been interested in cruelty-free practices... but in the last few years I've really tried to put my money where my mouth is and actually not buy products that I don't know for sure are cruelty-free. So I look out for a label on the package that says "against animal testing" or something like that, or I look on the internet to find out which ones are.
Growing up at the beach in Raglan... I wish I had been more careful about sun protection. But it's one of those things you just don't really hear when you're young, especially if you have darker skin and you don't necessarily get sunburnt. I hardly ever got sunburnt so never saw an immediate effect on my skin. But now I know - it shows 10 years down the track! I have a little bit of melasma which my mum told me I would get from sun exposure but again - I only half-listened. I always wear sunblock in summer now! And my friends with the palest skin have some of the best complexions out - probably because they always stayed out of the sun! But more importantly it's a real health issue in this part of the world. I'm vigilant with sunblock and hats for my son over summer.
Share this:
More Beauty & Wellbeing / Features & Profiles