Annabella Barber's Beauty Routine
The Kiwi model, designer and new Bonds ambassador shares the best beauty trick she has ever learned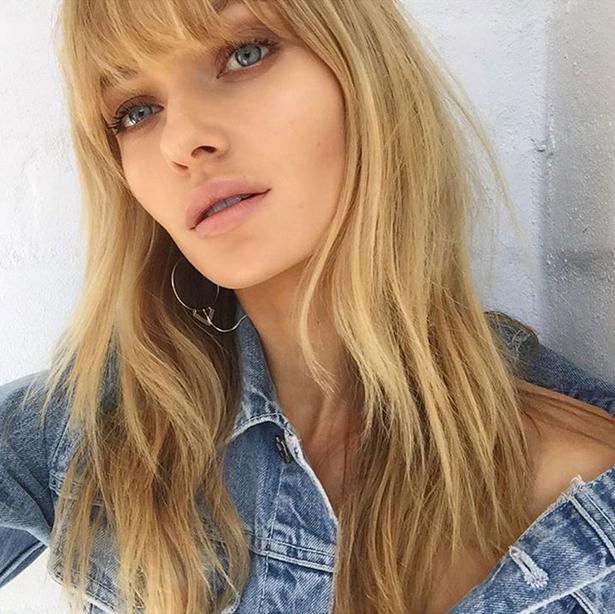 Monday April 17, 2017
Kiwi model Annabella Barber, who is currently based in Sydney and will be heading to New York for the Northern Hemisphere summer, has just been announced as a brand ambassador and new face of Bonds Hipsters.
Along with her modelling success, Annabella also has her own clothing label Surrounded By Ghosts, an Australian made streetwear brand she started with her partner Josh Fallshaw - formerly the product developer and manager at Chronicles of Never. 
Annabella looks back fondly on her modelling start as a teen in New Zealand.
"I was lucky that at a young age I had a few opportunities in New Zealand to do modelling, but when I finished school in Dunedin I wanted to travel and was interested in journalism. My first trip was to Sydney and I went straight to a magazine and was hired as an intern in the fashion cupboard.
"During that time I was living with a hair stylist and soon after a few creatives that he worked with helped me step back into the world of modelling. The rest is history."
Here, Annabella shares her favourite style icon, the best beauty trick she has picked up over the years and how she keeps a balanced lifestyle. 
Beauty ethos
I think beauty is confidence in your own skin. I love to look after myself so I feel my best naturally. I keep it simple, eat well, exercise and balance my lifestyle. That's when I feel my happiest.

Everyday makeup routine
I believe in investing the time to look after your skin first and then enhance with little makeup. I visit Melanie Grant in Double Bay for regular treatments and top ups on my everyday skin products.
Some days I don't even wear a base but if I do I use The Base By Lara Bingle LB Cream to even out my skin tone. I use YSL Touche Eclat to highlight and cover any friends (pimples) that might have popped up. I contour my cheek bones and lightly brush over my eyes with Nars Bronzer in Laguna. I highlight on the high points of my cheek bones and cupid's bow with Becca Shimmering Skin Perfector in Opal and like to leave my brows natural but keep them under control with a brush applicator - you can buy packs at any chemist or beauty store. My lashes are fine and small, so to create natural definition I curl them and apply Talika Lipocils Expert Lash Enhancer which hydrates and enhances growth. Lastly, I use Blistex Lip Conditioner and Chantecaille Lip Chic in Daphne.
Day-to-night beauty look
I might add more coverage by using Chanel Perfection Lumiere foundation and I would lightly brush blush Laura Mercier Colour Powder in Windflush. I'm all about the eyes so I would add more bronzer to my eyelids, blended with Nars Eyeshadow in Sophia, and coat my lashes with Chanel Le Volume De Chanel in black.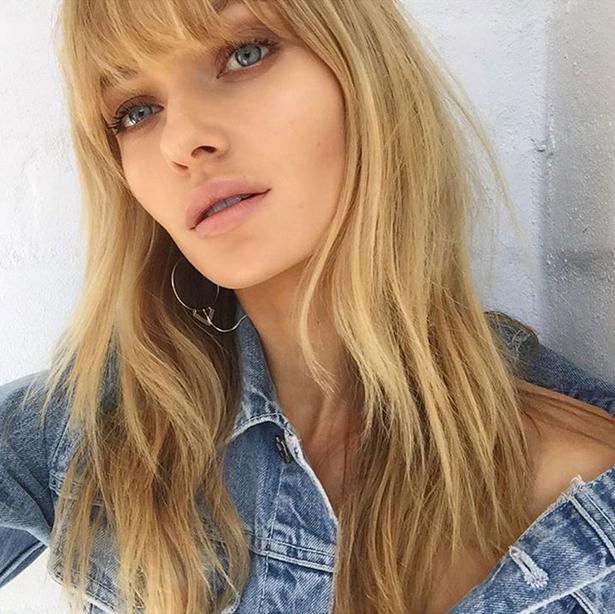 Skincare routine 
My skin changes all the time so I'm constantly searching and researching skincare. I have narrowed down my routine to: Cleanse morning and night with CosMedix Purity Solution Nourishing Deep Cleansing Oil, and once a week I use Cosmedix Purity Clean Exfoliating Cleanser. I use Skinceuticals Phloretin CF to hydrate, and prevent damage with Doctor Babor Repair Cellular. I don't leave the house without applying Actinica SPF 50+ Sunscreen. 

Style icon
I love 90s style and of course Kate Moss. Who doesn't?
Best beauty trick picked up over the years
It's a simple one: hair spray your eyebrow brush before brushing your eyebrows and they will stay in place.
Style and beauty evolution
Less is more. When I was younger I was lot more self-conscious so I hid behind makeup and maybe over-styled looks. Now I'm all about looking like me and embracing it.
Hair
I'm Oribe everything, and once a week I use an Olaplex Treatment to protect and strengthen. I see Koda Cutters in Bondi, they look after it all: colour, tone, treat and trim. They're always playing great tunes as well.
Lifestyle balance  
There's no right or wrong way to live your life because everyone is different. I go through stages of balance and imbalance, what is important is to know that that's okay. I set goals and find things I love. Because of my schedule I am not always aware of what's around the corner, so I have to be prepared. I love to walk everywhere, New York is great for that. I do pilates reformer classes, yoga and boxing. If I have a swimwear or lingerie shoot I  go for a more intense routine with a trainer. In regards to diet, I go by the 80/20 rule, 80 per cent healthy and 20 per cent treat. I think it's important to understand that food that is not fresh is going to affect your body, so don't complain when that pimple arrives.
Be inspired by the good things in life. Sign up now to receive emails from Viva, and twice a week you will be sent the latest news, profiles, videos, fashion shoots, competitions and more.
Share this: