The New Generation of Appearance Medicine
When it comes to appearance medicine it is all about the right procedures, the right products and the right practitioner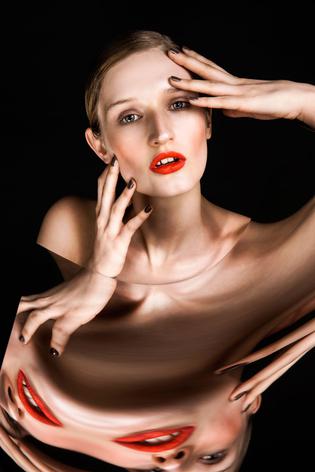 Aretha Franklin said it best: "you make me feel like a natural woman". That's what the new generation of appearance medicine products and treatments are all about — looking natural, not 16 again. Facial harmony and being the best, believable version of you is the holy grail of appearance medicine and scientific advances are making this easier than ever. Here are six of the best trends coming to a clinic near you.
1. NEW WAYS WITH BOTULINUM TOXIN
Botulinum toxin (of which Botox is one brand) and dermal fillers are the undisputed megastars of the appearance medicine world. Though it has been here for almost 25 years, it's more about teaching an old dog new tricks by refining how it's injected.
Now, more is less. Good injecting requires creativity as much as skill from the operator. Give someone a tube of blue paint and they're unlikely to become Picasso, so it is with good operators. They need to assess each face separately and administer small doses cleverly.
Initially, the botulinum toxin (yes, it is botulism, but such a miniscule amount there's no danger) tended to be injected in large doses and pretty much paralysed muscles, which practically froze the face. The Joan Rivers syndrome, however, is frowned upon these days in medical circles and not the sign of a good operator.
"Where, once "crow's [feet] may have been frozen with 12ml of botulinum toxin, 2ml is more usual today," says Caci Clinic Viaduct registered nurse Caz Hodnett. Best practice these days is a natural look, like you've got great genes and had an amazing holiday. That may mean softening the crow's feet and forehead only, or naso-labial lines and upper lip. We're talking subtle tweaks, says Hodnett, and there's also a good case for using it in your 20s and 30s as a preventative measure, rather than waiting for the lines to appear. It can treat all manner of things, including a case of "Bitchy Resting Face". "There are two types of muscles — elevator and depressor. The ones under the mouth are depressors," says Hodnett. By weakening the depressor muscle (that creates marionette lines" with botulinum toxin, the expression becomes less "bitchy", more benevolent.
This love affair with the injectable will continue at least until topical muscle relaxants become the next big thing. Says Caci Clinic founder Jackie Smith: "These products are still in clinical trials and they have some way to go before being as effective as injectables, but I believe that in less than five years we'll have topical products that are at least complimentary to injectable products."
Cost: From $78 for marionettes; and $234 for crow's feet from Caci Clinic.
2. PHOTO FINISH
Dr Joanna Romanowska has a new gun and she's not afraid to use it. The Clinic 42 appearance medicine doctor is constantly finessing her use of botulinum toxin and dermal fillers. For the newly minted Photo Finish Treatment, she's also loaded low-dose botulinum toxin into the gun that is more conventionally used to administer hyaluronic acid. So you get a hit of both.
"It's a novel way of combining two existing treatments," she says.
Once the area to be treated — either face, neck or decollete — has been numbed with local anaesthetic, the gun delivers five tiny needles of the power combo in one hit to the skin.
Conventionally, botulinum toxin is injected into muscles but, because the gun can administer micro doses to such a superficial level, pores will be refined, there will be a reduction in sweating and sebum production, lines softened and skin will be much smoother — a chemical Photoshopping really. Then, the Restylane Vital filler — hyaluronic acid naturally occurring in skin — is spurred into action deeply hydrating, rejuvenating and plumping up ageing, crepey skin. It's a three-in-one, as the needling application makes teeny wounds, which helps the skin create its own healing collagen to fight back. You'll start to see results within a week but for the next three to four months, "skin keeps looking better and better," says Dr Romanowska.
"It's fantastic for crepey skin in areas such as the eye and forehead and to soften muscle movement but maintain expression."
Be warned though: "Some people look like they've been dragged through a gorse bush backwards," immediately after. The redness subsides over the next 12 or so hours, although my face was back to normal after lunch the same day of treatment.
Cost: $1100 from Clinic 42.
3. HAIR LOSS TREATMENT
While this treatment can't regrow hair that's already given up the ghost — so don't throw the rug away Mr Trump — it can help both men and women hold onto thinning hair and help it become thicker and stronger.
The Face Place's Dr Catherine Stone is using PRP (Platelet-Rich Plasma), which, like the Vampire Treatment, contains essential growth factors from your own blood, which tells your own stem cells to either repair the tissue, or make it more functional.
A small amount of blood is taken and spun in a centrifuge before being injecting into the scalp, with Stone's precise "special injector-gun", which, she assures clients, is almost painless. The 30-45-minute treatment is ideally followed up with a medical grade red LED light to increase blood flow to follicles.
"The studies show the ideal time for treatment is within two years of the hair starting to thin, although people can still get some improvement after this timeframe. In general, the earlier you start, the better the results are likely to be."
Dr Stone recommends three to five PRP treatments, each four-six weeks apart, then a maintenance treatment every six months. Red light can be done more regularly.
Cost: A PRP treatment is $795, a course of three starts at $2000. An Omnilux light treatment is $125, or $70 if done with PRP treatment.
4. THERMITIGHT SKIN TIGHTENING
This period in appearance medicine may become known as the rise of the machines. One of the latest machines to hit is the ThermiTight. It's so new that Face Place's Dr Catherine Stone is trialling the machine and "performed the first ThermiTight procedure in Oceania" recently.
"Until now, the only way to tighten the SMAS layer [the muscle layer of the face] has been with a surgical facelift, where the SMAS is detached from the bone and re-stitched at a higher level to tighten the tissues, and create a lift," she says.
Under local anaesthetic, the new Thermi-RF technology heats the SMAS layer through a small wand inserted under the skin to deliver radio frequency energy to tighten jowls, the lower face and neck. It can also melt small pockes of fat from the neck, stomach, back and under arms. Redness and some swelling occurs after treatment, but everything is back to normal after a day or so. This is another treatment that doesn't come with instant results. It generally takes four to six weeks to notice anything, and six months to see the full result.
With a different setting and larger want, Dr Stone can peform the ThermiVA treatment, for when you want to tighten where the sun doesn't shine. Vaginal tightening and labia shrinking isn't just for Brandi Glanvile and other housewives of Beverly Hills any more.
And finally, there's ThermiSmooth, which uses the machine externally to tighten skin around the eyes, neck and other small areas.
Cost: ThermiTight, from about $4500; ThermiVA and ThermiSmooth approximately $2000-$3000 for a course of three.
5. THREAD LIFT
The return of thread lifts is a bit like the recent scrunchie revival — a scary prospect. There were reports of permanent threads poking out of the skin or floating around the face, says Skin Institute head and neck surgeon and cosmetic doctor Dr Pier Marzinotto. That was 10 years ago though when permanent threads abounded.
When"temporary, absorbable and biocompatible threads" were developed, they became a whole lot less scary and a viable option for the clinic.
Done under local anaesthetic, with oral sedation if needed, between two and four threads are "placed directly under the skin with no cutting or removal of skin, hence no scarring. The threads physically lift the skin and gradually induce collagen production, building a "scaffolding network to firm the skin, improving mild sagging", says Dr Marzinotto. He says the best age for this is 35-55.
It can treat mild sagging of jowls, brows and skin under the chin, but not severe sagging. For that, a SMAS facelift is required with a scar beside the ear to prove it.
Results should last around two years as the body's enzymes gradually breaks the emporary threads down.
Cost: $3000-$5000 depending on how many threads are needed from Skin Institute.
6. NON-SURGICAL BODY CONTOURING
Freezing to death is totally acceptable to some Prescription Skincare clients. This practice of killing off fat cells by freezing them is what the FDA-approved CoolSculpting machine is doing. This means stubborn areas of fat can be exterminated without surgery such as liposuction, says the clinic's senior skincare nurse consultant Angela Frazer.
The Remuera clinic was the first in the country to welcome the CoolSculpting machine in 2013 and still only one of a handful, so has had plenty of time to see the results first-hand. They commonly see a 20-30 per cent reduction of fat from one treatment.
Cryolipolysis, the technical term for CoolSculpting's fat-freezing, means that, once treated, fat cells are gone for good. If you manage some body contouring through good old-fashioned weight loss, the fat cells simply get smaller but you're not losing the number of cells. So, if you put weight on, the cells become larger again.
The machine targets fat cells only, leaving all other cells alone. It grabs fat and creates a strong vaccum. "If you can pinch an inch you can do it, in fact, the more fat you can get into the cup the better," says Angela. The machine's cups grab the fat and creates a vacuum before freezing the area for an hour. She warns that it's cold and uncomfortable for the first five minutes, but as the area being treated is numbed, so is any discomfort. Clients can happily work on their iPad or read.
After three weeks, the dead cells are being cleared through the lymphatic system and processed as waste by the liver. Within 12 weeks, the body sculpting process will be complete. In Frazer's experience, one treatment per area is usually enough.
As well as having less down-time than liposuction and being less costly in most cases, it may sound like the futuristic answer to your prayers: eating what you like, then using a machine to exterminate the fat. But Angela says it's not a substitute for a healthy diet and exercise. It can't perform miracles, dissolving away 20 kilograms in a single session. Rather, it's for those who have an area or two of fat and is most effective on the stomach, inner thighs, bra bulge, arms, men's love handles and backs.
"You're not going to get a scalpel result with a syringe," says Angela, meaning it is still non-invasive appearance medicine, not plastic surgery. If she thinks a client will be better off having liposuction, she'll tell them they'll get more bang for their buck that way and refer them to the cosmetic surgeons upstairs.
Cost: $1000 per cycle treatment at Prescription Skincare, which can come down to $800 depending on number of cycles booked.
ON THE HORIZON
Although there's no single pill to take for an overnight facelift — yet — there are plenty of developments internationally, says The Skin Institute's Dr Sarah Hart and Face Place's Dr Catherine Stone.
• A new injectable that can treat a double chin without surgery is making waves globally. "It contains a manmade form of deoxycholic acid, which breaks the membranes of fat cells, releasing the oily substance they contain to be absorbed by the body," says Dr Hart.
• Cellfina is a cellulite treatment causing a stir internationally. "Cellulite is caused by strands of fibrous tissue running from deeper tissues to the underside of the skin. The fat around these bulges out, resulting in the bumpy look of cellulite," says Dr Hart. FDA-approved Cellfina uses a tool to cut through the fibrous strands and give a smooth appearance. Dr Hart doesn't know of anyone offering it here yet.
• Genetic testing kits to test for your genetic predisposition to common dermatological conditions are only available in Europe right now, says Dr Stone. She expects they'll arrive here within two years.
• Morphotyping. At a recent European conference, Stone was heartened by a discussion of "different cultural needs and perceptions of beauty from different races" being taken seriously.
Share this:
More Beauty & Wellbeing / Features & Profiles