Award-Winning Hairstylist Danny Pato Wins Big At This Year's Hair Expo
It's four from four for d&m Hair Design stylist Danny, who is adding yet another accolade to an already long list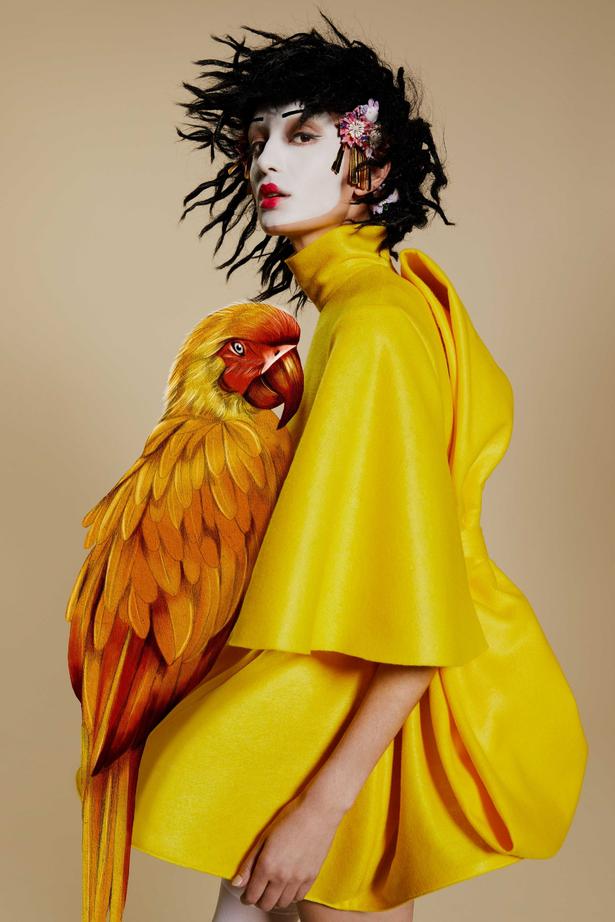 Wednesday June 19, 2019
Turns out history does repeat for renowned hairstylist and co-owner of Auckland's d&m Hair Design Danny Pato, who claimed the title of New Zealand Hairdresser Of The Year at this year's Australasian Hair Expo Awards in Sydney.

It's the fourth consecutive year that Pato has taken out the top spot, as decided by 12 international judges, including celebrity stylist Tabatha Coffey. Pato beat his stiff competition with his creative and evocative presentation of his 'Tori' collection, which saw the hairdressing icon collaborate with Kiwi artist Kelly Thompson.
READ: Meet Danny Pato, New Zealand's Hairdresser Of The Year 2018
The Eastern-inspired collection was captured by fashion photographer Mara Sommer and showcases Danny's geometric bobs, shaggy fringes, undercuts and unique colour treatments, alongside elaborate bird illustrations that appear to leap from each image. 
Other winners from the evening included renowned stylist and ghd ambassador Richard Kavanagh, who took out the prestigious Session Stylist Of The Year.
Viva chatted to the four-time award-winning stylist about his inspiration behind the collection, upcoming hair trends and what he plans on doing to hopefully take out next year's top prize, too.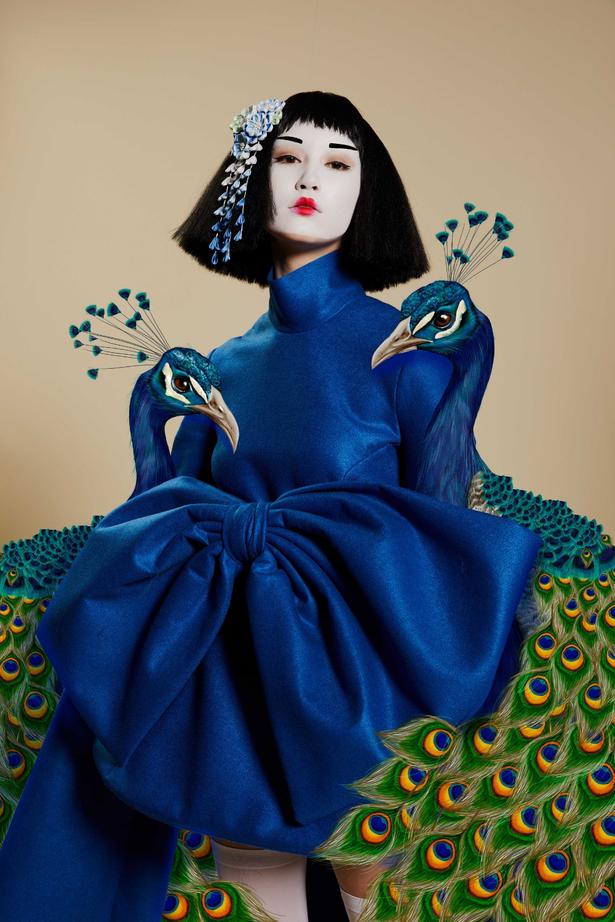 Congratulations Danny! You've taken out the top spot at the Hair Expo Awards for four years running — what do you think is the key to your all your success so far? 
For the Hair Expo Awards, you're judged on your ability to create unique, technically advanced, innovative work. But you're equally judged on your leadership, teamwork and business acumen, on how you advance the industry and how you give back. I'm passionate about all of these parts of our industry and challenge myself to push myself further each year.
Your 'Tori' collection draws its inspiration from the East. What other considerations did you make when planning the collection? 
I like to tell a story with each collection. Once I've got a clear vision about what story I want to tell and what direction I want to take, I actually start with the garments. I draw silhouettes, source fabrics and get them locally produced. Then I move on to makeup, creating mood boards and meeting with the amazing Kiekie Stanners from MAC to bring it to life. All of this happens quite a few months before we shoot.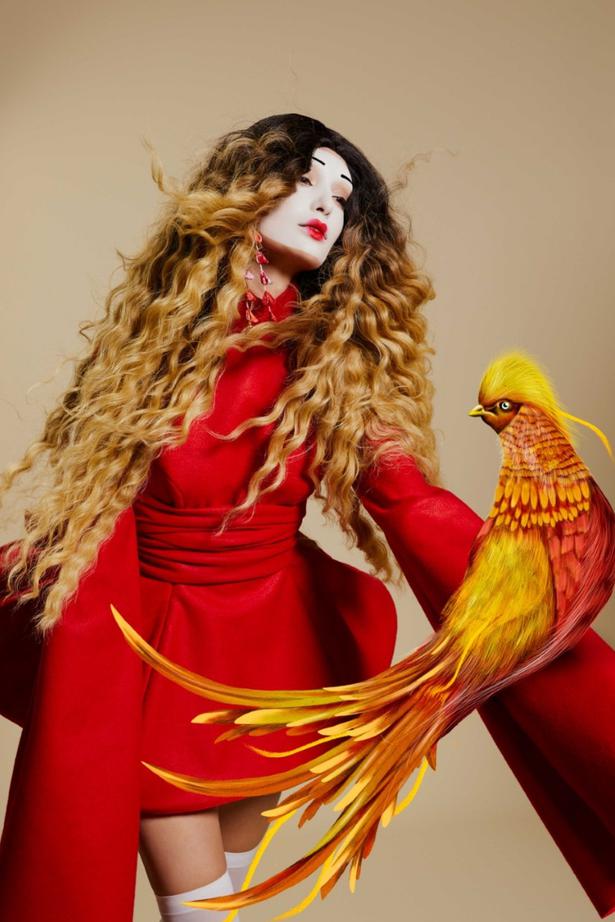 How did the collaboration process work with Kelly Thompson? Had you worked with her before? 
I met the insanely talented Kelly through working with her on one of Kathryn Wilson's NZ Fashion Week shows I was directing the hair for. I would do her hair when she came to Auckland. We'd talked about collaborating for some time, so when I finalised my concept for Tori I gave Kelly a call. As she lives in Melbourne and me in Auckland, there were a lot of phone calls, Facetime and emails back and forth. I flew to her to present the concept, and she flew over here for the shoot day to help compose the shots, where the birds would be and how the models would interact with them.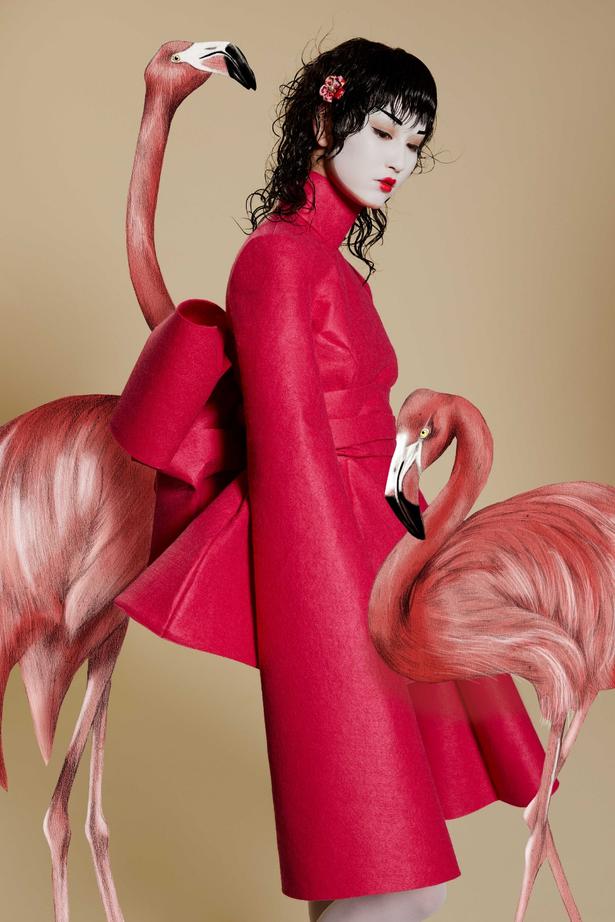 Talk me through each of the six hair looks you created - why was it important to showcase a range of skills in terms of cut and colour? Do these looks feed into current or upcoming hair trends?
I like to show a range of technical skills and styles — cutting, colouring and styling — so that the collection stands out. Each hair look from the collection can easily be translated into a more day-to-day, wearable style. Yes they do feed into current and upcoming trends, for example the long wavy hair look and the bob are strong current trends.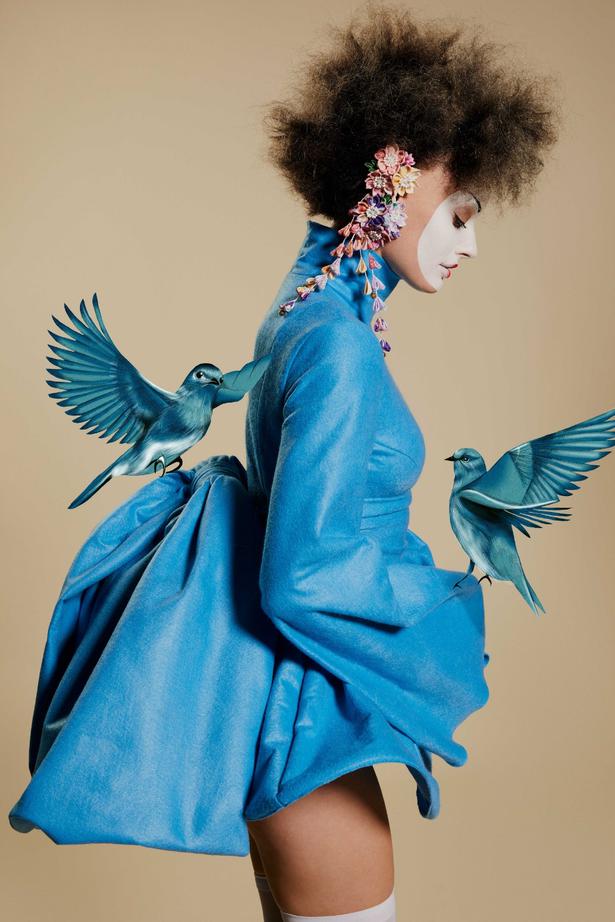 What were the judges' comments about your collection?
There were 12 international judges, including hair royalty Sir Trevor Sorbie, reality TV star Tabatha Coffey and two-time British Hairdresser of the Year Sally Brooks. I've been told the collection is unique, innovative and technical, and that it's not just a hair collection – it's art. I've been really taken back by the comments I've been getting about this collection in person and on social media.
You worked with an incredible team to bring your vision to life, including Mara Sommer and Kiekie Stanners. Was this your dream team? What do you love most about collaborating with other creatives from different industries to your own? 
Mara Sommer is an incredible photographer. She has shot my last 14 collections – we collaborate together very well and have a very strong creative relationship. Makeup artist Kiekie Stanners is fantastic to work with, she really is an artist. The meticulous Rachel Morton has been my fashion stylist for many years and so brings my crazy, weird and wonderful ideas to life on the day. They are all incredible and yes, my dream team. I love collaborating with other creatives. Magic is born when everyone has their own creative input and it's blended together to create the concept.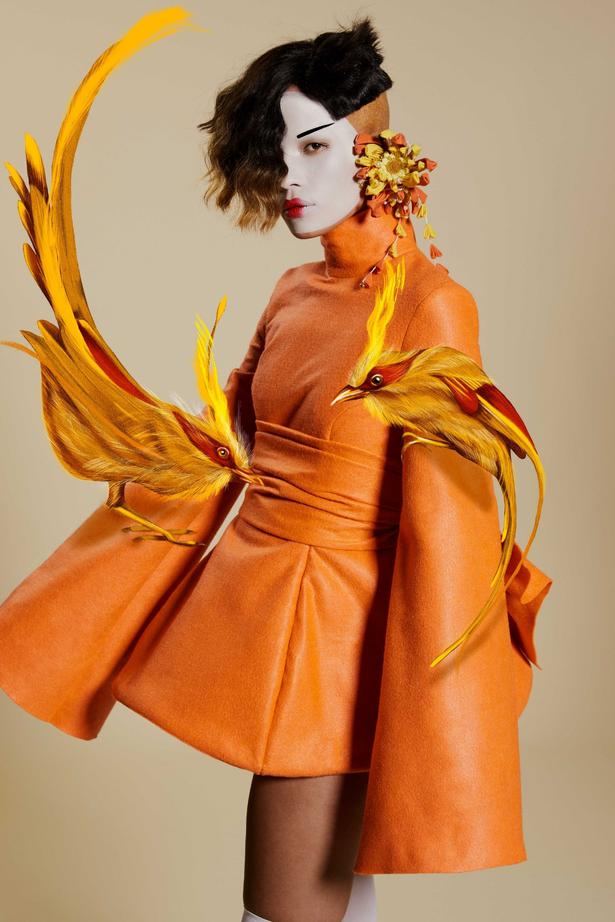 Whose work in the Australasian hairdressing industry do you admire and why? 
Seriously there are hundreds of Australasian hairdressers, from awarded icons to new blood, that I admire and am inspired by – far too many to list. This side of the world produces a very high calibre of work and we're really highly regarded internationally.
How will you change your approach in 2020 to win the esteemed prize five years in a row? Have you started thinking about that yet? 
I am still buzzing from the awards last weekend so no I haven't started thinking about 2020 yet! My focus right now is on preparing for NZ Fashion Week, AUT Rookie Show, and my Davines Hair on Stage show in Manila, as well as doing what I love most which is my clients at D&M. Somewhere throughout all of this a new concept might be born…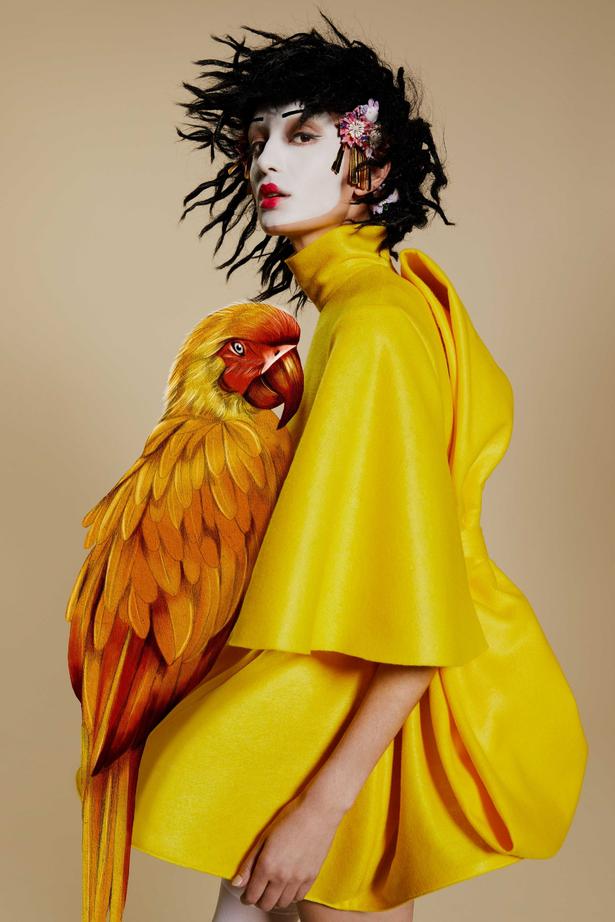 Photographer / Mara Sommer. Art & Hair Director / Danny Pato using Davines. Styling / Rachel Morton. Makeup / Kiekie Stanners using M.A.C. Illustrations / Kelly Thompson. 
Share this:
More Beauty & Wellbeing / Features & Profiles