Back To School Beauty
Swot up on these speed-date beauty ideas for under $100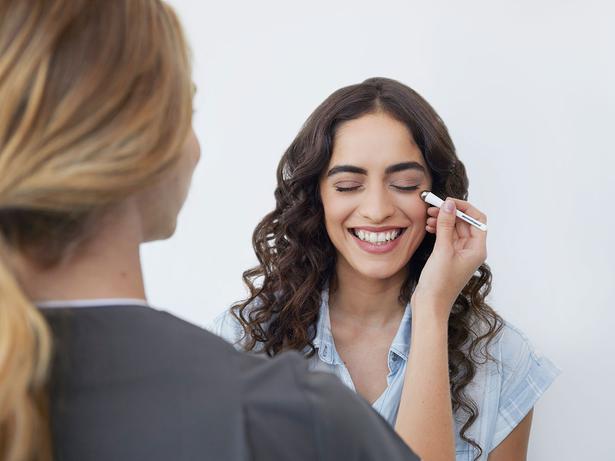 Monday Jan. 22, 2018
Before you're stuck back in class or in the office for the year, get into the swing of learning the fun way.

Our ideas are made for those blustery days when the beach is out of bounds and the bank balance is stretched, but you don't want to wander aimlessly around the mall. Instead, hone in on some expert advice at the beauty counter or hair salon to upskill inexpensively and leave looking all the better for it. That's personal indulgence that really adds up.
If you know how to play your cards right, some speedy services and quick classes are even free.
SPEED DATE
Dermalogica Face Fit, $15
This express 10-minute skin treatment incorporates technology, touch and product information. Before you and your therapist agree on which of seven treatments to choose from, you get a quick Face Map service providing a rundown of your skin condition. From full face options like Fresh Glow or Summer Glow which both cleanse and hydrate, to targeted ones like Lip Smoothing or Eye Lift, this is both an instant pep-up and an informative exercise.
You leave with your Face Map chart which also records the products your therapist recommends as best for you. There's no obligation to buy and it's a good way to try the feel of a particular product. Best of all, though, is how this fast fix freshens up the face. From Dermalogica counters in selected Life pharmacies. Visit Dermalogica.co.nz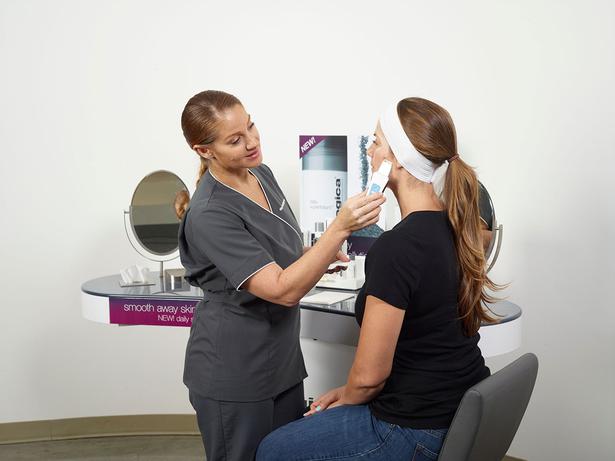 Perk up your skin condition quickly with a visit to a Dermalogica counter for a express 10-minute skin treatment for $15. Picture / Dermalogica

READ: Revitalise with Sachet Masks & Scrubs

MAKEOVER MAGIC

Have an expert transform you, or learn the tricks of their trade. Most beauty counters will offer a quick tip or two to customers, but for focussed attention, book a makeup application or lesson at your favourite artistry counter.

The bonus of these paid for lessons (we've only chosen examples under $100) is that if they are described as redeemable you can choose product up to the price you've paid to take home on the day.

M.A.C: Head to your most convenient mall or standalone store for a redeemable Focus Feature Lesson for $60 for 30 minutes. It's M.A.C's newest lesson on a comprehensive menu. A skilled artist will give you step-by-step guidance on whatever you most want to focus on from eyes, eyebrows, face contouring or lips. Another option is a M.A.C express makeup application which costs $90 for 30 minutes. Free brief walk-in demos are available, but not at busy times.  

Mecca: The Cosmetica and Maxima stores offer a 45-minute expert makeup application for $90 (redeemable). False lashes take 15 minutes for $30, and if you follow the process you can redeem on lashes and reapply later. One-on-one makeup tutorials are over our $100 price ceiling, but book a tutorial for two and you're bang on budget, plus the session fee is redeemable. Bookings are needed by phone or visit Meccabeauty.co.nz

READ: Victoria Beckham's Makeup Tips

RAISE EYEBROWS

Ensure you're always on fleek with these eyebrow ideas.

Benefit is the American brand that can claim to have got the ball rolling with big-time brow mania. Services range from $29 for a brow wax, but for $10 more you get a tint as well, along with a custom brow map to find your best brow shape. Frame your face perfectly or learn about changing out your look from a brow menu of fashion styles. (Under 18s need a parent or guardian to sign them in).

Benefit's Benebabes are also on hand for the Make a Date makeover lesson which is $70 (redeemable) and focuses on one makeup trend, such as contouring and how to individualise it. Available from all Benefit brow bars and beauty lounges (including its first North Shore brow bar inside Albany Mall).

Frenchie & Co Brow Babe tutorial: This one is especially for teens embarking on eyebrow shaping and costs $65 for 30 minutes. In this time your brow will be shaped and tinted and the secrets of symmetry and grooming will be shared. Frenchie & Co sees the damage done by over plucking at home or speed waxing stores and believes getting teens off to a good start with an individually appropriate shape saves grief later. Visit Frenchieandco.co.nz

About Face: The Brow Gal range of celebrity brow stylist Tonya Crooks is carried at this salon chain which also does her Brow Design service, $50. It teaches the secrets of full, gorgeous natural-looking Hollywood brows. A groom, colour match and lesson, round out your 30 minutes. 

READ: What's 'On Fleek' These Days When it Comes to Eyebrows?

TRESS TEMPTATION

Blow dry and dry styling bars are the obvious ways to get a head start service for well under $100. But do check out menus at your favourite salons to see what is on offer.

Colour services may be worth a play over the holiday period, with prices on application for pastel and bright semi-permanent colouring. At quieter times your regular hairdresser may be willing to offer you complimentary advice on blow-dry technique and styling ideas.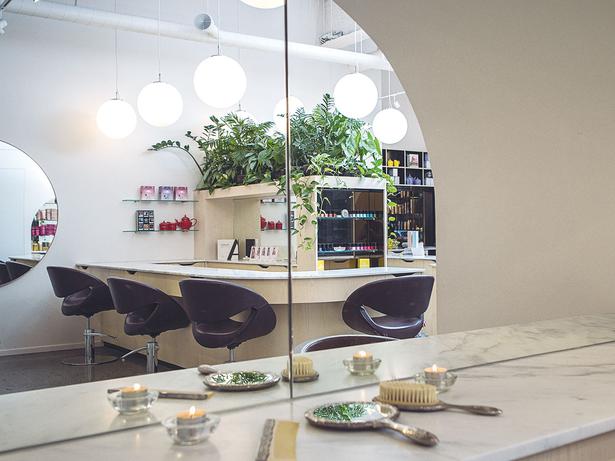 Dry & Tea: For a package deal indulgence, this one is a goodie (but keep an eye out for offers elsewhere). You'll enjoy tea service and a sweet treat with the hour-long Ultimate Girls Day Out, $85, or Girls Just Wanna Have Fun, $70, combinations at Dry & Tea's buzzy City Works, Britomart and Newmarket salons. These comprise various hair menu choices of updos, blow dries or braids with a Quick Lick nail service. The $55 Pamper & Paint package is a basic dry style and nail paint in 45 minutes. Dryandtea.com

READ: The Do's and Don'ts for Coloured Hair
FREE FIXES
Clinique is the brand that many American teenagers are introduced to as their first serious skincare step. Learn more about why with its new You Time Services which range from a 5-minute Instant Transformation, 10 minutes to learn Healthy Skin How To's or 15 minutes for Pretty Easy Makeup. All services are free, no appointment is necessary (but will depend on staff availability) and they promise no pressure to purchase. Find Clinique counters in most bigger departments stores and selected pharmacies.
Bobbi Brown offers quick Complimentary Lessons, as well as, its much-vaunted paid for (but redeemable) extended make-up sessions. Who wouldn't want to learn for free how to Look Less Tired in 10 minutes or in 20 minutes choose from how to Make My Skin Better, Get the Perfect Glow or Take Better Care of My Skin. Don't expect to just rock up and take a pew at busy times. Bookings are advisable, but if you do try the pop-in, the counters are all located in good shopping areas, so there's ample distractions nearby if you have to wait.
Jo Malone London is all about elegant gift giving and bespoke fragrance combining.  If you arrive in store at a quiet time, let them treat you with a complimentary hand massage that allows you to sample their sumptuous scents.
Share this: