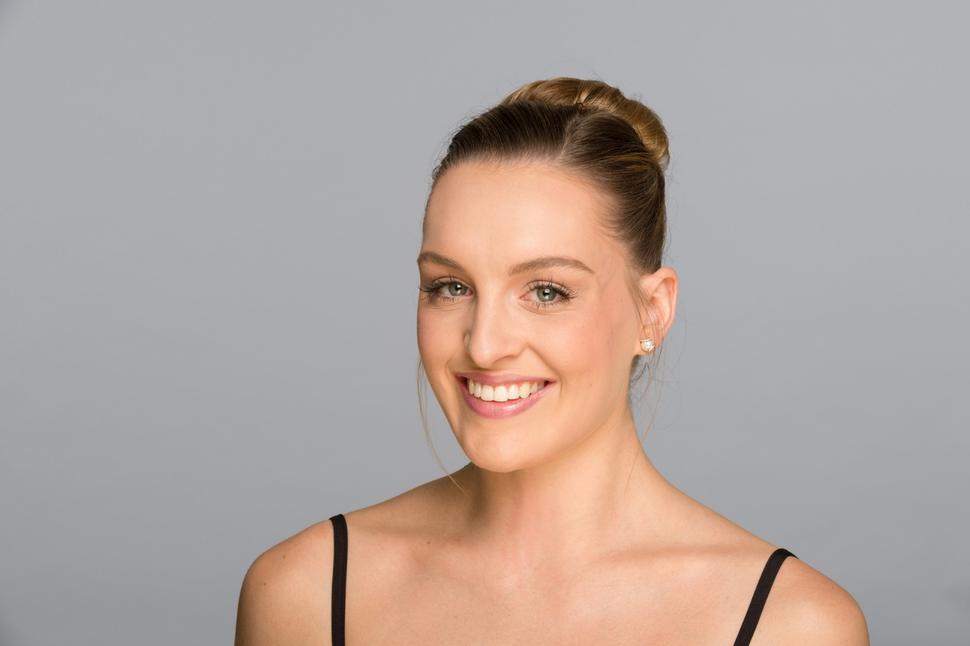 Ballet Dancer Kirby Selchow's Beauty Routine
The Royal New Zealand Ballet company member likes her look to be en pointe (or should that be on point) on and off the stage
Wednesday Nov. 28, 2018
Going on stage without wearing makeup would feel like walking down the street naked, says Kirby Selchow. This talented dancer with the national company says it's an important part of the costume and integral to the art form.
"As a typical Libran (and a control freak), I need to ensure that I've had the best possible preparation for a performance, which includes looking my best," she says." Once the curtain goes up I can't control what happens on stage, but at least if my hair and makeup looks perfect, it's one less thing I need to think about."

READ: Ballet Star Abigail Boyle's Beauty Routine
Instead she can focus on the character and dramatic roles she stands out in. The Australian, who has been with the Royal New Zealand Ballet coming up five years, is currently dancing multiple roles in the Christmas spectacular Nutcracker season, which opens its Auckland season (complete with live orchestra) at the Civic Theatre on December 6, then later moves to the Bruce Mason Centre, Takapuna. Visit Rnzb.org.nz
Kirby has been dancing since she was 10, first in her hometown of Perth and then on a scholarship at the Australian Ballet School. An early performance highlight was in 2012 when she was the lead gypsy girl in Don Quixote on The Australian Ballet's Dancers Company Tour. She reprised this role here and has more recently lit up the stage as the lead bandit in Carmen last year.
READ: Royal New Zealand Ballet Star Madeleine Graham's Beauty Routine
Her versatility as a company member has been seen in ballets ranging from Dear Horizon and Passchendaele to parts in Giselle, Romeo and Juliet and A Midsummer Night's Dream. In the demanding mixed bill, A Passing Cloud, she appeared in all four works and she also performed Alexander Ekman's Cacti and Episode 31 as part of the Three By Ekman triple bill. Kirby most recently performed in the Strength and Grace programme, which celebrated the 125th anniversary of women's suffrage in New Zealand.  
"Ballet has made me the women I am today," says Kirby. "I am a tidy bun girl, so I rarely leave the house makeup free, even if I'm just wearing in trackies and Ugg boots. The discipline of this art form has taught me to always look my best," she says. Here's how she does it.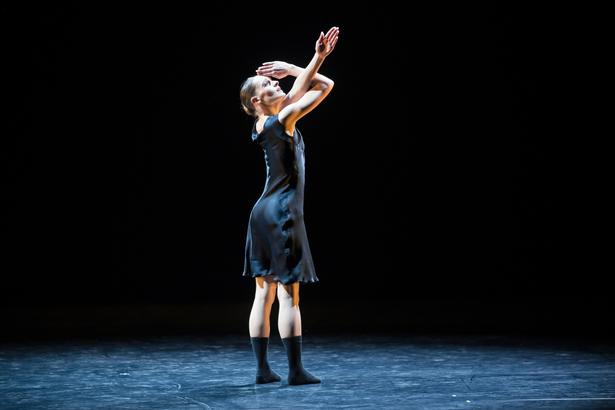 Off-stage appearance
Day-to-day I still wear makeup, just not as heavy as when I'm performing. I like to get eyelash extensions so I don't have to use mascara every day, otherwise I find that I'm wiping it away from under my eyes because it runs when I'm dancing all day and being sweaty. I tend to only wear eyeliner on stage which tends to be Stila, plus their Poreless Putty Perfector base, with M.A.C powder, a bit of bronzer or blush on my cheeks and my eyelash extensions.  
Night out extras
Nothing beats a bit of lippy! I usually wear more neutral tones, but at the moment one of my favourite lipsticks is Nars Starwoman Powermatte Lip Pigment. It's bright red — what could be more confident and glamorous than a classic red lipstick!?
Earliest makeup memories
My mum worked as a makeup artist for Max Factor and I was always playing around in her makeup trolley. She would practice on me at home when I was young and would always do my makeup for me when I started dancing. I learnt from her and I slowly started to do it myself, except for fake eyelashes which took a little longer to master. 
Everyday routine 
I never go to bed without washing my face and drinking water. I cleanse and moisturise morning and night and use Skyn Iceland gentle face wash followed by their Glacial Spray Lotion and Relief Eye Pen. I will use the Nordic skin peel for exfoliation three times a week to minimise congestion.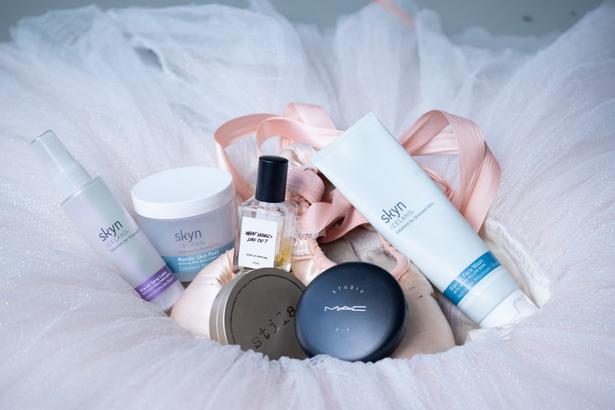 Five favourite products
1. M.A.C Studio Fix Powder. Because I love M.A.C 
2. Stila Perfectly Poreless Putty Perfector
3. Skyn Iceland Nordic Skin Peel. It leaves me feeling clean and fresh 
4. Mario Badescu Chamomile and Lavender Spray. It's a fresh spritz that leaves my skin feeling bright and dewy, and who doesn't love lavender? 
5. Lush perfume, What Would Love Do. Anything from Lush smells great!
Hair and its care 
I use hairspray every day and it's always up in a bun.  Even when I'm not at work my hair is up off my face. I use a rose shampoo from Lush which I love, but I can truly say that I wish I had better hair. I get hair envy!! My goal is to get to my hairdresser at [Wellington's] JAM hair salon more often. 
 My beauty goal is…
To always look my best so I can feel my best! 
Share this:
More Beauty & Wellbeing / Features & Profiles