Go Bananas: New Zealand's Favourite Fruit Is Becoming Our Latest Beauty Craze
A different kind of banana bake is taking the beauty world by storm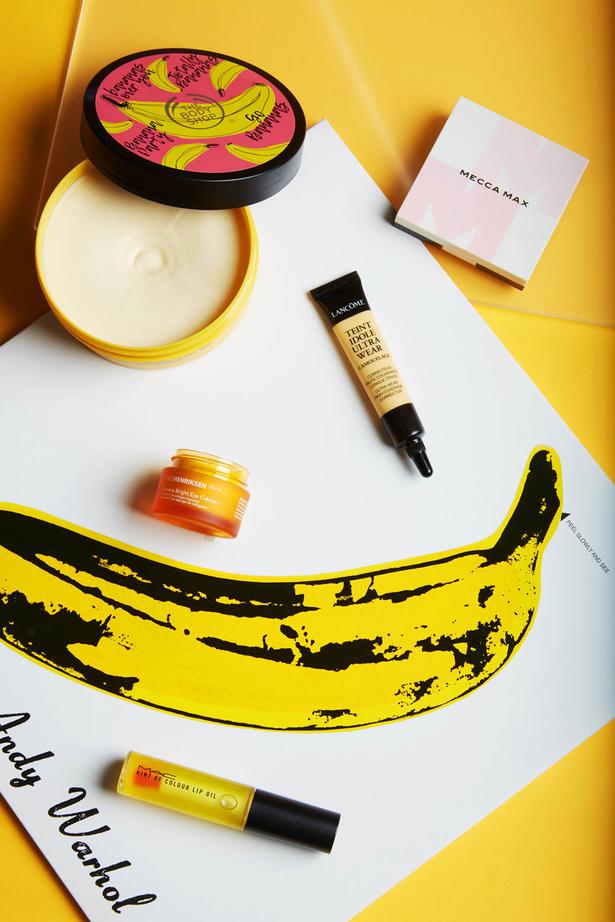 Saturday July 7, 2018
From all things coloured banana yellow, to wearing the real thing, this is the season for going round the bend. Since Gen Z yellow replaced millennial pink as the colour du jour — that's official according to Etsy and all over Instagram — it's no surprise that the planet's most readily identifiable yellow object has come into fresh focus.
We all know potassium-rich bananas are good to eat, but if you're wondering what else to do with them, suggestions online aren't hard to find. Bananas are being touted as a natural face mask, just mash and mush on for moisture or use the inner peel as a brightening wipe.
READ: Luscious Oils Your Skin Will Love
If clean-up sounds as messy as baby-feeding time, you can find the puree processed into skincare. Banana is also a shade showing up in eye makeup and in a bunch of concealing palettes. Yellow is opposite lavender on the colour wheel, so wearing a yellow corrector will help counteract bluish undertones, especially on fairer skins (those with darker complexions may find punchier peach tones more useful).
In powder form, very pale yellow shades, akin to the colour of banana flesh, are useful in helping neutralise redness and adding a little glow. Try a banana "bake", that's where a yellow matte contouring powder is applied to the nose, forehead, cheekbones or jawline and left to sit or "bake" for a bit. Dust it off to leave a less obvious version of a sculpted glow.
READ: The Best Products Incorporating Real Roses
Pictured from top: Go bananas with The Body Shop Banana Body Butter $39; Mecca Max Banana Bake Skin Filter, $26, Meccabeauty.co.nz; Lancome Teint Idole Camouflage Yellow Corrector, $61 (on counters from July 16); Ole Henriksen Banana Bright Eye Cream, $63, from Sephora.co.nz; M.A.C Hint of Colour Lip Oil in Pale Princess $38. Velvet Underground and Nico record, $40, from Real Groovy.
Share this:
More Beauty & Wellbeing / The Latest