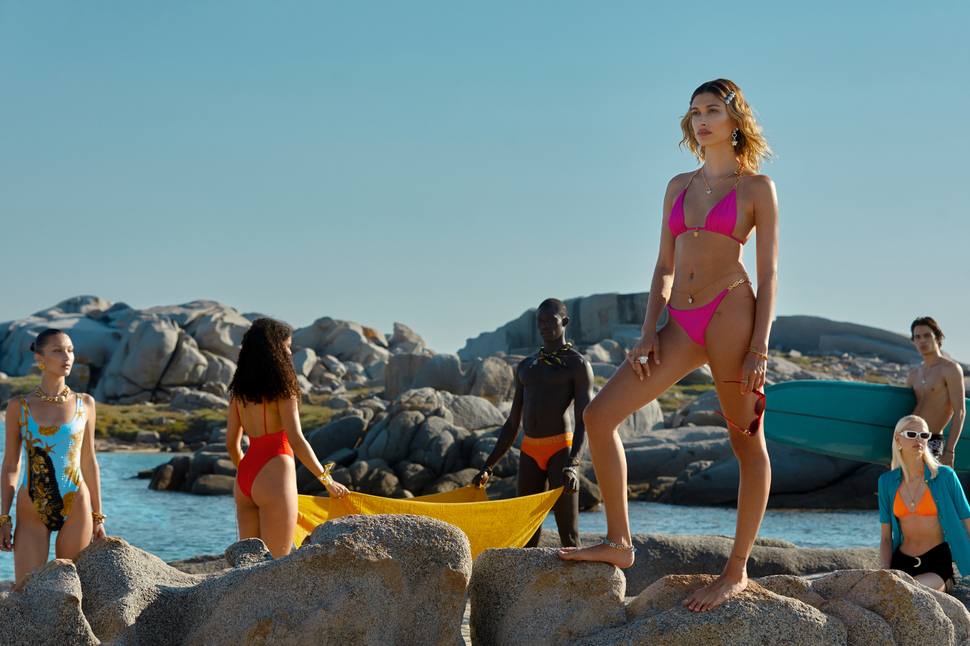 Perfumer Sophie Labbe Transports Us To The Italian Coast With Versace
The French perfumer and nose behind Versace's newest olfaction speaks to Ashleigh Commetti about her inspirations
Sunday Dec. 6, 2020
Perhaps the closest thing we have to an island escape right now is smelling (and dressing) like we're on one.  
A glimpse of Versace's campaign for its new Dylan Turquoise Pour Femme eau de toilette is enough to make anyone's feet itch. Bronzed and bikini-clad, Bella Hadid and Hailey Bieber laze on a Sardinian beach by sparkling azure water, sipping on cocktails and spritzing bottles of scent.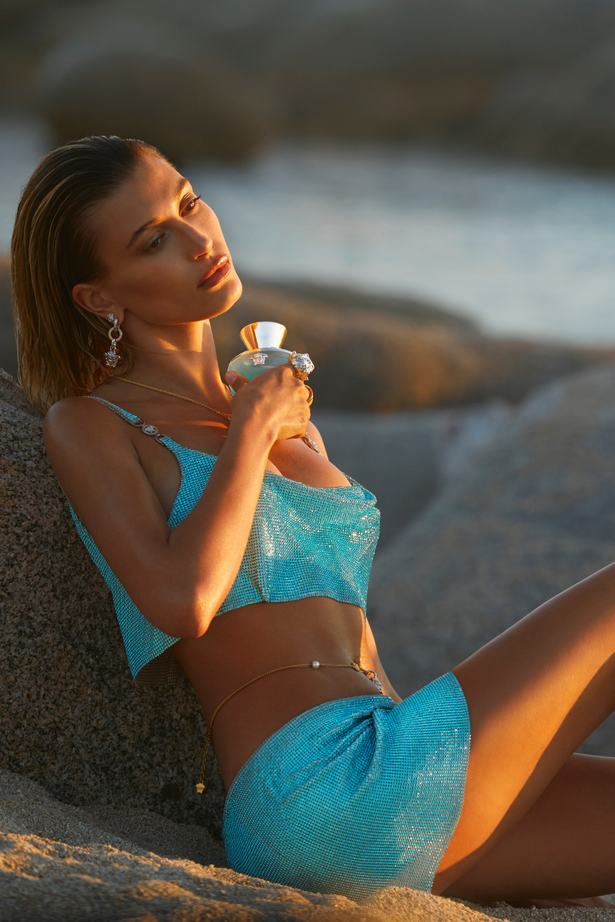 The campaign was shot on location on a secluded island off the coast of Sardinia. Photo / Supplied

This scene is true to Donatella Versace's vision for the fragrance, who says it evokes: "Escaping towards faraway islands where blue sky meets crystal waters. The sea breeze caresses skin waking up the senses and regenerating the soul. A fragrance reminding warm sun and summer days." 

Dylan Turquoise is the newest iteration of the iconic Versace Dylan Blue fragrance family (which includes both pour Homme and pour Femme varietals) all of which have been formulated by renowned French perfumer Sophie Labbe.  

She's spent more than 20 years composing scents for some of the biggest names in perfume, including her first – Organza by Givenchy – in 1996.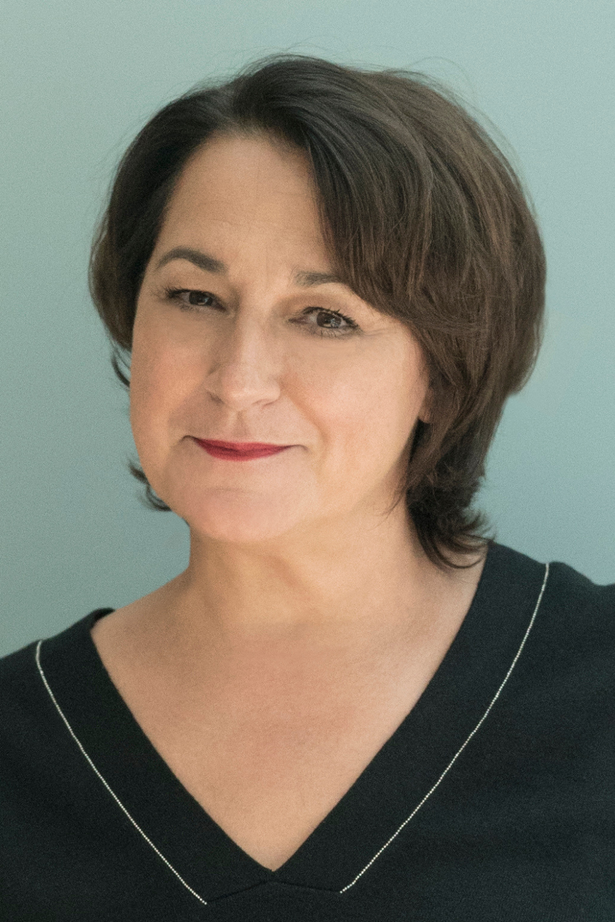 French perfumer Sophie Labbe. Photo / Supplied

Sophie says her composition process for Dylan Turquoise began by remembering her own summers spent on the Italian coast.  

"I began creating this fragrance by remembering summers spent on the Italian coast. The refreshing and slightly crisp notes or lemon, mandarin and pink peppercorn remind me of sailing the coastal seas, and docking at little towns for lunch," she says.  

"It captures the smell of warm sun on citrus plants, and invigorating dips in the ocean. The artistry of perfumery takes a long time to get just right, this fragrance took over a year to create, but it's always worth it when I see people truly enjoying and wearing the perfume." 

The juice is a sensual blend of floral, woody and musk notes, and pays homage to its Italian roots through the deliberate selection of Primofiore lemon and Sicilian mandarin which comprise the top notes of the fragrance. A heart of guava, jasmine petals and freesia help build the scent's floral profile. The base notes strike a balance between light and dark, with a blend of Clearwood and amber forming a woody sensuality in the dry down.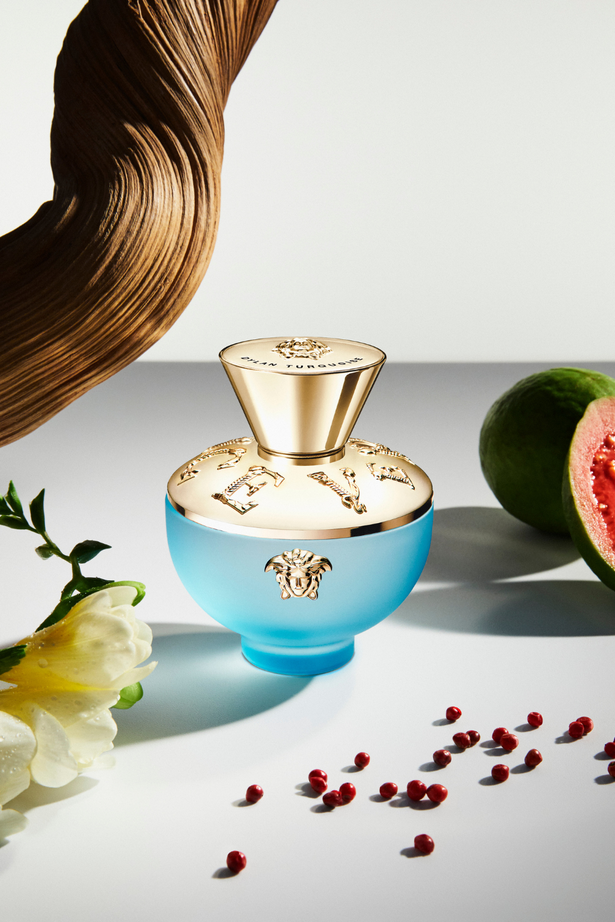 The scent is a heady blend of floral, woody and musk notes. Photo / Supplied

Unlike its predecessors, Dylan Turquoise sees natural and synthetic ingredients from traceable and sustainable supply chains across the globe. Of the raw ingredients used in the fragrance, 85 per cent are biodegradable.  

This includes Clearwood, a biodegradable, White Biotech [a process which employs micro-organisms to produce fermentation] ingredient that's made from 100 per cent renewable carbon. Its advent in 2014 was game-changing for the fragrance industry, and continues to be one of the few ingredients in perfumery that uses fewer natural resources in its creation.  

"I chose the highest quality ingredients in both sustainably sourced naturals and modern molecules to create an ultra-luxe fragrance for Dylan Turquoise," Sophie says.  

"For example, the mandarin quality I chose offers a beautifully faceted note combining the scent of the peel and the juice of the fruit. Indeed Clearwood® is the key sensual element of the fragrance. It is an innovative woody molecule that is very addictive, sparkling, and it offers the warmth of amber and a dark woody character," she explains.  

Reminiscent of this kind of endless summer is the curvaceous vessel, which is (and no surprises here) turquoise. Its frosted exterior is designed to emulate the crystal-clear waters of this imaginary island idyll, while the gilt cap is adorned with Versace's iconic Medusa head icon. Baroque-style letters spell out the brand name.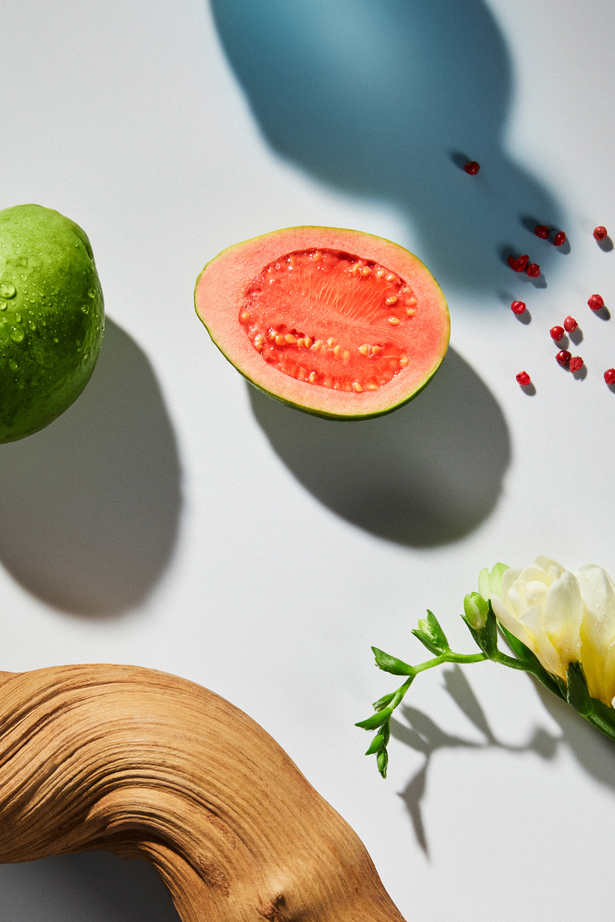 SOPHIE'S SUMMER SCENT TIPS 
Take it from a nose in the know. 
On the best way to try on a fragrance... 
"There are many ways to enjoy a fragrance, but I find spraying a cloud of perfume in a downward motion and then walking into the mist is great for full coverage. Two or three quick sprays in a row does it. I would also suggest using fragrance on your pulse points (wrists, behind the ear, on your collar bone) as it will awaken these areas." 
On choosing her own scent for summer...  
"There are no true 'rules' when it comes to fragrance, or how a person decides to wear one. That said, in Summer months, people tend to gravitate towards lighter, more refreshing and fruity scents that are uplifting and sparkling. In terms of choosing a fragrance, I would advise a person to discover their signature scent by smelling as many varieties of fresh and real ingredients used in perfumes as possible. Your nose will be able to immediately detect what notes it likes and is drawn to. From there, you can research fragrances that utilize the ingredients that you are most attracted to and do 'sniff tests' of each to find the one that resonates with you the best. There might be several scent profiles that you like, and these can change depending upon the mood you're in, the season, or occasion you are dressing for." 
On how fragrance notes work...  
"Similar to how musical notes make up a song, fragrance notes are the individual components that, when combined, form a unified, pleasing perfume. Perfume notes are ingredients that make up a fragrance. They are categorized as top notes, heart notes and base notes. These carefully selected blends of ingredients form the perfume accord, the basic character of a fragrance." 
On why scents smell different on different people...  
"The pH balance of your skin, how dry or oily your skin is, your hormone levels, and even your diet can all potentially affect how a person's body reacts when perfume is applied, and the way it smells on them. A perfume may smell fantastic on your friend but smell very different on your own when the same amount of the exact same perfume is applied. This is what makes fragrance such a personalized experience!" 
Share this: