Beauty: Beautiful beach hair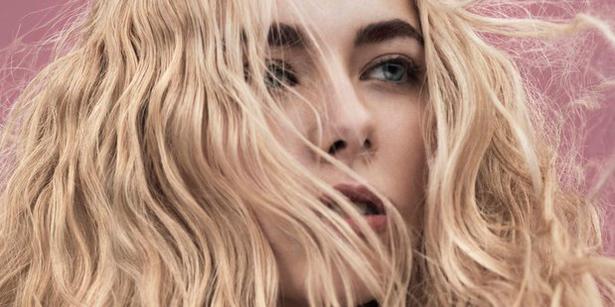 Saturday Dec. 21, 2013
It's a fine line between beautiful beachy hair and looking bedraggled. This summer ensure you are on the right side of the divide by working with nature, rather than against it.
Salt sprays are among the most popular styling products sold in salons because they give hair body and lift, but you can get the effect for free at the beach. Being blasted by the wind might not give you quite the glorious cascade of curls seen on our model, but accepting hair texture and allowing a bit of tousle makes for an easier approach than fighting against the odds for control.
Forget your straightening irons and banish the blowdryer for a while, allowing your hair the chance to air dry and show what it is made of. Just assist it to look its best by offering sun protection and extra hydration as you do your skin at this time of year.
By combating UV rays you help protect hair and deter colour fade. That is why most haircare brands now offer UV filters in certain lines of cleansing and styling products, the most useful of which, to my mind, is a leave-in spray to nourish and smooth while also screening out environmental assaults.
Stow a spray like this for the holiday and use it to comb through or massage before going outdoors, then reapply it after swimming for more protection and detangling assistance.
Options range from Kerastase's Aqua-Seal with a semi-waterproofing effect on highly sensitised hair to less specialised solutions for healthier hair you wish to keep in optimal condition.
Another way to ensure summer does not take a drying toll is to substitute a mask for your conditioner every other wash and to work a little oil into the ends of your hair. Supermarket haircare brands now offer these sorts of products, so even if you are far from the salon temporary help is at hand if beach frizz sets in.
For evenings, use a scarf or a headband for a sleeked back look, or resort to the aforementioned salt spray for the natural thing made better.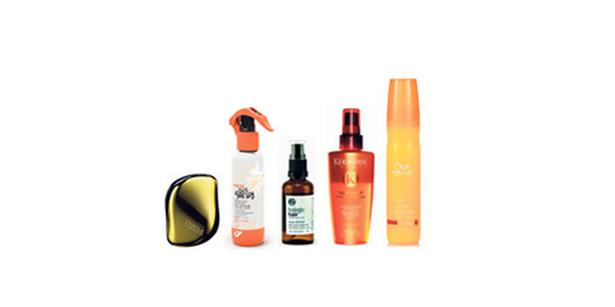 Try: Tangle Teezer Compact Styler, $34; Fudge Salt Spray, $25.50; Holistic Hair Sea Shine, $21; Kerastase Soleil Huile Lactee, $40; Wella Professional Sun Protection
Spray, $27.

Hair how-to
The beyond beachy style of our main photograph was created by Fudge's creative director John Vial. Celebrate curl with a look that he says can be styled from glam to grunge in a matter of minutes using heat tools. You will need long hair, dry shampoo, mousse, a blowdryer and straightening irons to achieve this effect. It is how we would like to re-imagine mermaid waves.
1. Part long hair in the middle. Add mousse (try Fudge Pump Up Mousse) to dry hair to give texture - it will absorb like a sponge so just layer it through slowly so you don't apply too much. After you've evenly moussed from roots to ends, blowdry through to add extra oomph!
2. Next, divide the hair into three even sections and plait loosely - finishing about 2cm from the end. Slide a hot straightening iron down the plait two to three times and allow the hair to cool. Once cool, the style will be set.
3. Gently undo your plaits - you should now have a slight crinkle and texture through your lengths. Turn to the roots, spray in Fudge Dry Shampoo (or similar) for added volume. This will also take away redcarpet gloss for a more matte finish. Next, tip your head upside down and blast with a hair dryer - working the product through with your hands to remove any residue.
STOCKISTS 
Tangle Teezer from selected department stores and pharmacies, ph 0508 734466. Styling products from selected salons and shampoo shops, for Fudge stockists, ph 0800 604 604, Wella ph 0800 800 128, Kerastase ph 0800 657 666. Holistic Hair also from selected boutiques and Servilles, see holistichair.co.nz.
Share this:
More Beauty & Wellbeing / How To