Black Market Beauty
Think twice about bagging a bargain - fake makeup can endanger your health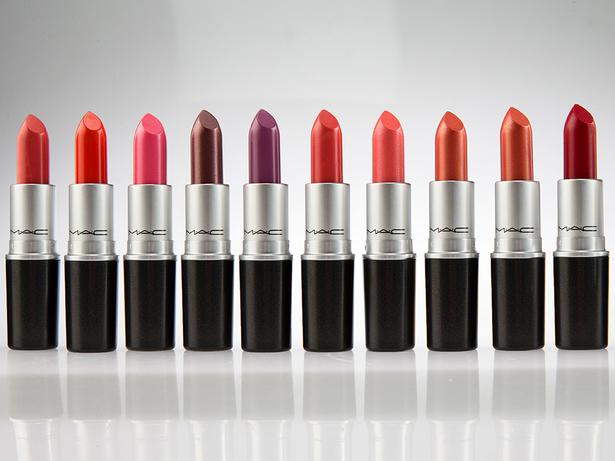 Wednesday July 1, 2015
Cosmetic counterfeiting is an epidemic and poses health risks to consumers, says the head of the world's most counterfeited makeup brand. More than two million fake M.A.C products were found in more than 800 seizures last year, which the company's global president, Karen Buglisi Weiler, said barely scratched the surface. Testing showed the counterfeit products included paint thinner, arsenic, mercury, unsafe levels of lead and even traces of urine, among other unsavoury substances.
In New Zealand, the brand, along with other popular hair, skincare and makeup sellers, regularly fields calls from customers who have bought suspect or obviously fake products."You're not carrying this on your arm, you're putting it on your face, you're putting it on your eyes, you're putting it on your lips, you could be ingesting it," warns Buglisi Weiler.
Luxury brands have long campaigned against designer knock-offs, including raiding markets for fake handbags and sunglasses, but cosmetic companies have tended to keep their concerns quieter, perhaps for fear of driving shoppers to seek cut-price deals online. M.A.C is now going on the offensive and has teamed up with authorities internationally and locally in a bid to halt the ever-increasing flow of counterfeit product, most originating in China.
"It's going everywhere," Buglisi Weiler told Viva. "Our global security teams are watching the internet, we're pursuing any unauthorised store, shop, flea market table around the world."
She was speaking on a recent trip to Australia, where in 2012 the company took action against discount chain Target, alleging product it was selling was counterfeit. Target settled, paying M.A.C A$1 million, ($1.12 million) withdrawing the product from its shelves and issuing corrective advertising.
"Sitting in New York, we said 'what's going on?'," recalls Buglisi Weiler. "It was kind of the start, one of the major ones, we've done a few [litigations since] because right now we're vigilant, we're watching."
"The Target case sort of forced us to get into it."
Clampdowns include working with Chinese authorities to shut down 500 unauthorised websites set up by a cyber-squatting counterfeiting ring. This led to a US$90 million ($130 million) judgment in M.A.C's favour, although Buglisi Weiler said: "We know with cyber-squatting we'll never get that, but the fact we were able to shut down websites even if tomorrow more pop up, that's how vigilant you have to be."
Joint action with Chanel, L'Oreal Paris, Unilever and other companies led to the lock-down of a large-scale factory in Ghangzhou, and around 400,000 items were seized. A raid last year on a counterfeit distributor in Malaysia netted more than 50,000 fake M.A.C items and 27,000 from Shiseido. In the Philippines more M.A.C was seized alongside Clinique and 10,000 Victoria's Secret products.
Around the time of the Target case reports of fake M.A.C product stepped up in New Zealand. Country brand general manager Tanya Jackson said "we've seen the product". Customers would bring in items to ask if they were authentic, she said. Procedures were in place to check this out. Staff were also vigilant at sniffing out suspect stock.
"Locally, M.A.C have worked with New Zealand Customs in identifying counterfeit shipments being imported, and also Trade Me to assist in identifying and removing listings of counterfeit M.A.C product."
Queries about product authenticity now came in from consumers at the rate of around one a week, Jackson said. That's just those who are willing to front up to a counter and admit they might have been duped.
Anecdotally there's plenty more short-changed shoppers out there.
Buglisi Weiler said online sales were the biggest issue, but any sales through unauthorised distributors should be viewed with suspicion, including those from retail outlets.
"If it looks too good to be true, it is too good to be true."

SEE THE DIFFERENCE 
Factories are pumping out millions upon millions of counterfeit items worldwide, often in conditions more like a pop-up P-lab than a hygienic manufacturing plant. Not surprisingly, some counterfeit products have been found to contain high levels of bacteria including E. coli. In Canada, a woman's eye infection was linked to using what was discovered to be a fake M.A.C eyeshadow.
Single eye shadows, along with lipsticks, lip-liners and its Studio Fix foundation are the most commonly copied M.A.C products. The company says it is working on added security features in packaging. Preserving brand integrity — and profits — is, of course, a key reason for companies to want to stamp out counterfeiting, but Buglisi Weiler says it goes well beyond that.
"We have rigorous safety testing for our M.A.C products that we're held to. These products are not held to anything. They are dangerous. It's all scary, I don't think I want to buy a product that has arsenic in it, that has urine. I don't want to buy a product that has paint thinner in it, all of it is horrifying."
Lew Rice, senior vice-president of global security and trademark protection for M.A.C's corporate parent, The Estee Lauder Companies, declines to put a dollar figure on the size of the problem. "We try not to look at the profit impact, because it's really about the health and safety of our consumers.
"Many counterfeiting rings have been linked to organised crime networks and terrorist groups, with profits from counterfeit sales often used to support these activities," he said.
Buglisi Weiler says the beauty industry needs continued law enforcement support in cracking down. "It's become much more prevalent and there's a much bigger interest." M.A.C relied on the public, however, to be first responders and was speaking out to educate them to be vigilant.
Tracing back the supply chain to criminal counterfeiters and their shonky unsanitary workshops often started with disgruntled customers. "Our customers, thank goodness, they're the advocates of the brand, says Buglisi Weiler.
"They're so passionate about the products, trust me they hold us to high standards. Our consumers are the ones who went on Facebook and said 'I bought this product and it doesn't smell right and the texture's not right and the pay-off is funny, it's not the right colour'."
Industry-wide efforts were stepping up and those who shopped for cheap deals needed to be aware that criminality could well be behind some tempting offers.
M.A.C tightly controls its supply chain and distribution, but surplus stock from other companies is sometimes on-sold through legal but officially branded unauthorised parallel import or discount outlets. The so-called grey market is, however, a grey area into which counterfeiters have been able to infiltrate fake product as the Target case shows.
"We can and will continue to pursue to shut this down, but ultimately the only segment that will shut this down is the consumer. Don't buy it."


THE UNREAL DEAL
• Heard the one about the man who bought his wife a perfume online, proudly presented it and left her feeling short-changed? Turns out that the packaging, featuring Julia Roberts, was very different from that of the genuine La Vie et Belle. Lancome confirms its fragrance was never sold in a box with its advertising campaign model on the front.
• Heard the one about the outlet store advertisement for an upmarket French hair care company? Turns out the featured shampoo had not been distributed in New Zealand by the company for more than 10 years. Kerastase confirms it fields complaints of oddly runny shampoo and product not smelling the way it should do.
• Heard the one about the woman who rocked up to a prestige cosmetics counter with a jar of funny-smelling moisturiser demanding a refund? Turns out that she did not buy it at the store. La Prairie confirms this happens from time to time, with consumers hoodwinked in online transactions and complaining to counters about what they think is genuine but faulty product or fear it is a fake. In a few cases, people try it on, wanting to exchange something they swear they bought in store when they did not.
• Heard the one about the beauty chat website where excited makeup junkies asked each other if $2 big-brand eyeshadows advertised online might be genuine? Turns out, surprise, surprise, that the answer was no. M.A.C confirms it does not sell discount items through unauthorised dealers. It lists its authorised stockists and own store locations, as do many brands, on its company website. The website also carries advice on counterfeit matters, see maccosmetics.co.nz/counterfeiteducation.
Share this:
More Beauty & Wellbeing / The Latest