How to Go Nude
It's the natural-but-better look the celebrities love to sport. Here's how you can carry off going nude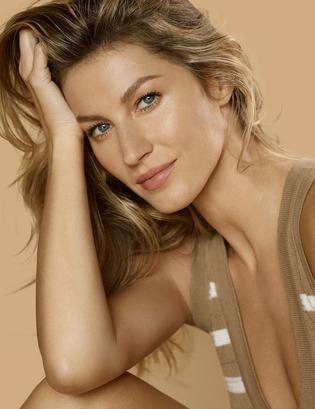 Summer is the season for stripping bare and this holds true for lips as well. The perennially popular nude look appeals for ease — no worries about the touch-ups that colour pops require — but getting it right can be tricky. The wrong shade of nude can make you look washed out. If chosen well, the look is subtle and sophisticated. We asked the New Zealand makeup director for L'Oreal Paris, Lisa Matson, how to grin and bare it.
Nude lips are a real fashion favourite, but are they for everyone? 
The reason a nude lip is so popular is the fact it goes with everything and is quick and easy to apply. It's also the perfect accompaniment to a smoky eye — and who doesn't love a smoky eye? I believe there is a nude for everyone. Even if you can't find your "perfect" shade in one lipstick you can always create your own signature blend by mixing two different nude shades together. If that seems daunting you can always try a nude lippy with a coral undertone, as the shade is considered "universal".
How do you approach selecting a shade to suit? 
One way to find your perfect nude is to choose a hue as close to your natural lip, or nail bed colour as possible, but one shade darker. You can also look to your skin's undertone. Cool (blue-based) undertones suit pink or rose-based nudes; neutral undertones suit coral-based nudes (although coral can work with cool and warm undertones too); and warm undertones suit earthy-based nudes.
Some women say they feel washed out in nude lipstick, what is going wrong with their colour choice? 
Looking washed out typically comes down to three things; not wearing a shade that suits your skin tone, wearing a nude lipstick that's too light and not wearing blush or a soft cheek contour to balance out a neutral base.
Do you recommend outlining or priming for nude lips?
Lip primers that smooth the lip surface, or keep your lipstick on for longer are a bonus no matter your lip colour. Outlining is totally optional. Using a nude lipstick with a little more depth to the colour is great if your lips are unsymmetrical or require more definition. Otherwise a nude lip tends to look better without an obvious outline.
Any other advice?
If you want to wear a nude lipstick that's lighter than your skin tone then stick to sheer or gloss finishes, as these are more flattering. For that barely-there natural look that's so fashionable, dab your nude lipstick onto your lips with a finger.
READ: Our Favourite Nude Lipsticks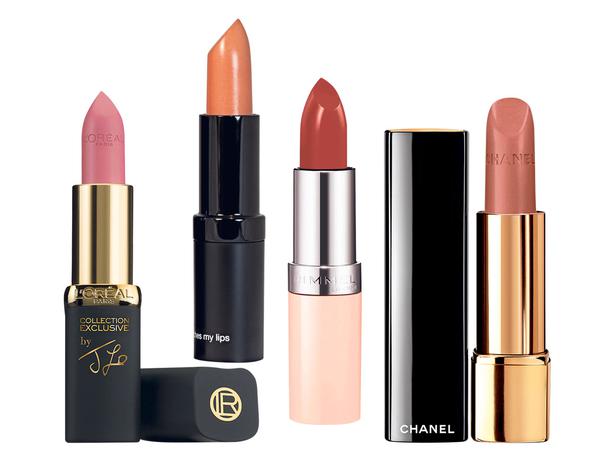 J Lo's Nude Griege Glow; Karen Murrell in Sandstorm; Rimmel brown-based nude #48; Chanel Rouge Allure lipstick in Pensive. Pictures / Supplied.
TASTE TEST
Whatever your shopping inclination, there are ample nude lipstick offerings to choose from, with many brands bringing out mini ranges of nude lipsticks. Here's some we like.
1. Celebrity: Kim Kardashian chose a mid-priced L'Oreal lippy called Nude Ballet for her wedding to Kanye last year and now the brand has a limited edition line-up of five new Colour Riche shades selected by its celebrity spokesmodels. Use their varied colouring to guide your choice from pink through rose, peach and mauve-tinged nudes and J Lo's Nude Griege Glow $23.95.
2. Natural: New Zealand lipstick maker Karen Murrell does nudes nicely, in several shades of her no nasties moisturising formula. We show the mid-toned sandy brown with a cinnamon undertone called Sandstorm $29.95.
3. Budget: Rimmel's latest Kate Moss collaboration offers five creamy colours in its Nude Collection, ranging from pale flesh right up to this warm brown-based nude #48 which is flattering on darker-toned skin or those wanting a little more oomph ($14.99). Maybelline also has a six-piece Stripped Nudes selection of its Color Sensational lipsticks for $19.99 in smart nude containers.
4. Luxury: Chanel's nudes are legion, there is bound to be a colour to suit and who can resist the classy click of the canister. Pictured is Rouge Allure lipstick in Pensive $62.
Stockists: Chanel ph 0800 957 352, L'Oreal from selected department stores and pharmacies, Karen Murrell karenmurrell.co.nz, Rimmel from Farmers, The Warehouse and Kmart.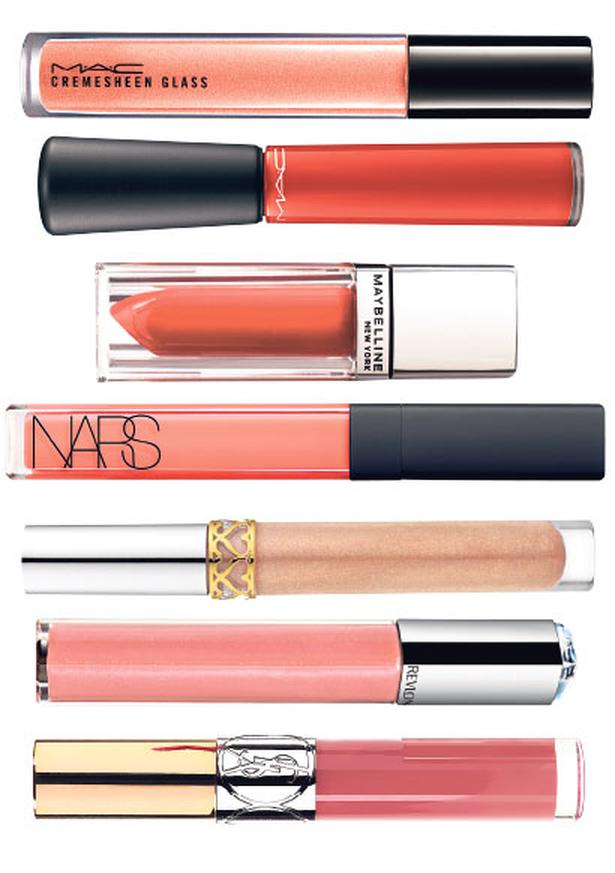 M.A.C Cremesheen Glass; M.A.C Mineralize Glass; Maybelline Color Sensational; Nars Larger than Life; Stila Magnificent Metals; Revlon Ultra HD; Yves Saint Laurent Gloss Volupte. Pictures / Supplied.
GO FOR GLOSS
If you're a gloss girl going nude then make sure you opt for something with enough intensity to avoid looking like you're wearing nothing much more on your lips than Vaseline. A creamy gloss with intense pigment will make for a nicer nude than something too light weight or glittery. While brighter coloured glosses look good in a translucent stain or an intense lacquer, lighter shades are best with a little opacity.
Try these:
1. M.A.C Cremesheen Glass in Double Happiness $48
2. M.A.C Mineralize Glass in Ray of Sunshine $58
3. Maybelline Color Sensational The Elixir in Nude Illusion, $19.99
4. Nars Larger than Life Lip Gloss in Odalisque $42
5. Stila Magnificent Metals Lip Gloss in Citrine $38
6. Revlon Ultra HD in Smoky Topaz $26.50
7. Yves Saint Laurent Gloss Volupte in Beige Nu $55
Stockists: Selected departments stores and pharmacies, with Maybelline in supermarkets and, along with Revlon, variety stores also. M.A.C from Smith & Caughey's and standalone brand stores. Nars and Stila from Mecca Cosmetica.
Share this:
More Beauty & Wellbeing / Features & Profiles