Make Me Up
Three teens happily go to class out of hours and report on the results of their upskilling sessions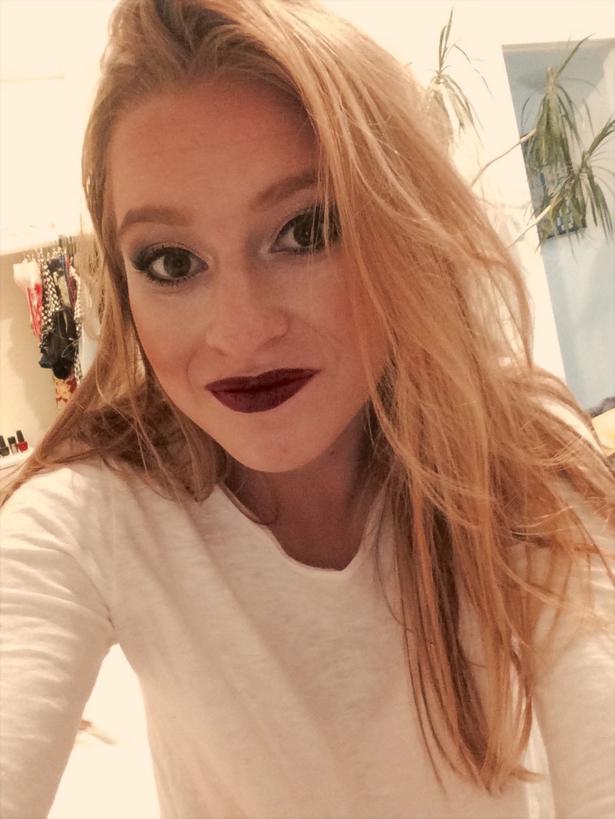 Thursday Oct. 29, 2015
THE LESSON: M.A.C FULL MAKEUP 
The promise: A full makeup tutorial to master making up your own face, working feature by feature with a M·A·C artist for 90 minutes. Includes a face chart to help you recreate the look at home.
The student: Mary-Margaret Slack, 16, from Devonport, who loves black eyeliner. The Year 12 student likes trying new makeup for dance shows and is excited to use her new looks.
She says: I've always known how to apply a day-to-day makeup look, but I wanted to learn skincare tips. I was keen to perfect contouring, eyebrow pencilling and eyeliner wings. I'm influenced by styles of people I look up to in my world and the wider world. Especially Cara Delevingne, I'm in love with her eyebrows. I usually discover these styles through Instagram. I usually go for foundation, powder and a little bronzer. I'm big on mascara but that's about it. The weekends are for eyeliner and a red lip.
The practice: My consultant was Lochie and we got on super well. He was friendly and totally supported my thoughts on makeup and helped me accordingly. He started with a natural look and suggested products and tips to help me with makeup for school. Then it evolved into a Friday night look with a smoky eye and how to perfect this.
The place: M.A.C Pro Britomart, (09) 358 4200. Bookings available at other 
counters also.
The price: $90 for 90 minutes, price redeemable on products. I chose $150 worth of products in total. I also liked the look of the separate M.A.C Party Makeup Lesson.
The verdict: The makeup lesson was totally worth doing. I would have liked more time for questions at the start about the look I was going for. But Lochie did make sure he knew the kind of style I was into and ensured I developed my skills. I didn't realise how much I was doing wrong and I can't wait to use the new tips at home.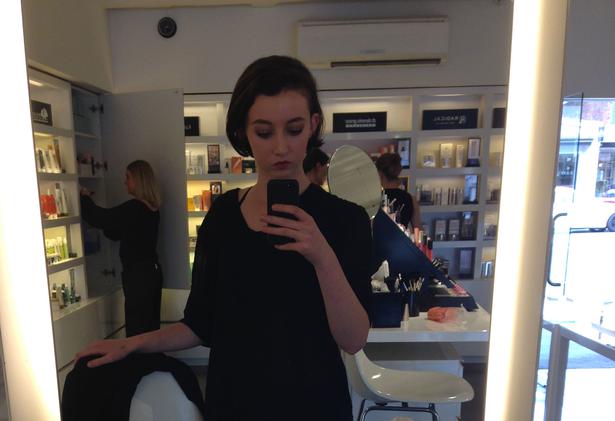 Ruby Payne. Picture / Supplied.
THE LESSON: MECCA COSMETICA MAKEUP
The promise: Let us show you how to master your makeup like a pro. Whether you're a beginner or an expert, after a trend update, we'll teach you all you need to know. Leave with a face chart to recreate all you've learned, at home.
The student: Ruby Payne, 17, from Northcote Point, is a makeup junkie whose Instagram and YouTube feeds are filled with beauty bloggers. She wanted a class to fine-tune her skills.
She says: I wanted to learn how to get a flawless base. For me, this is the most difficult part of my makeup routine. For school, I usually wear a tinted moisturiser with SPF30, mascara, brow gel and lip balm. For going out, I love a dark lip, whether it's red or purple or brown, and if I'm feeling lucky I'll do winged liner as well. My absolute favourite beauty youtuber is Rachel Whitehurst, and I love the way Lorde has her makeup done for music videos and red carpet events.
The practice: My lesson was with Jo, assistant manager and makeup artist at Ponsonby Rd. Apart from moisturiser and foundation, Jo showed me each step on one side of my face, then I tried to replicate it on the other. This worked well because I got a chance to see how the professional would do it and to try it out myself. It's great that Mecca offer so many brand options. I tried products from Stila, Ellis Faas, Hourglass, Bare Minerals, By Terry, and Nars.
The place: Mecca Cosmetica, Ponsonby, (09) 360 8460. Also at Newmarket (09) 524 7205) and in Wellington and Christchurch. See meccacosmetica.co.nz
The price: A 60-minute lesson costs $100, redeemable for products purchased on the day. Bookings essential.
The verdict: Well worth doing, whether you are a beginner or someone, like me, who wanted to improve on skills I already had. Jo took her time. She was friendly, skilled, and I learned a lot. I liked all the little tips and tricks. Some of my favourites were rolling a brush down your cheek to find the right place for contour, doing your eyebrows early on to balance out the face, and starting lipliner from the corners of the mouth going up towards the Cupid's bow, to get the most natural shape. I also loved how the makeup look Jo created was something I never would have come up with for myself, so it made me think about new combinations I could create.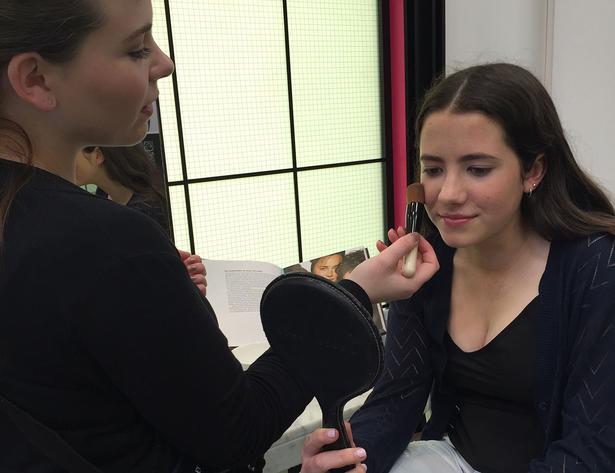 Livia Lauren. Picture / Supplied.
THE LESSON: BOBBI BROWN TEENAGE BEAUTY
The promise: A full face makeup lesson for teenagers, including skincare information, for a fresh and pretty look. Participants follow the demonstration with a hand-held mirror and leave with a face chart.
The student: Livia Lauren, 14, from Takapuna, who loves Bobbi Brown (and even did a school business project on her). The Year 10 student plays a lot of sport and likes a more natural look.
She says: I normally wear a BB cream or a light foundation with a bit of powder and mascara, of course. If I'm going out somewhere, I apply extra foundation, a bit of lippy and sparkly eye shadow. I was keen to know more about highlighting properly and where to put bronzer.
The practice: The lesson started with questions from Kimberley and then some great advice on how to cleanse, tone and moisturise my face properly. We then did a step-by-step guide on how to apply makeup properly and how to make it look more natural. We went through every part of my face and the artist was super good at picking the right products.
The place: Bobbi Brown flagship store, Britomart, (09) 222 0035. Also at counters in selected department stores.
The price: During peak periods, the 45-minute lesson may incur a $90 booking fee redeemable on products bought on the day. Shorter, complimentary lessons depend on artist availability. Bookings advised.
The verdict: I loved my lesson and I walked away feeling pretty and not too caked. I recommend this lesson to all teenagers as it has helped me see less really is more. I would have liked the lesson to be longer because I was enjoying it so much.
Share this:
More Beauty & Wellbeing / The Latest