Revitalise with Sachet Masks & Scrubs
It's time for a simple home restoration project, using flat-pack DIY products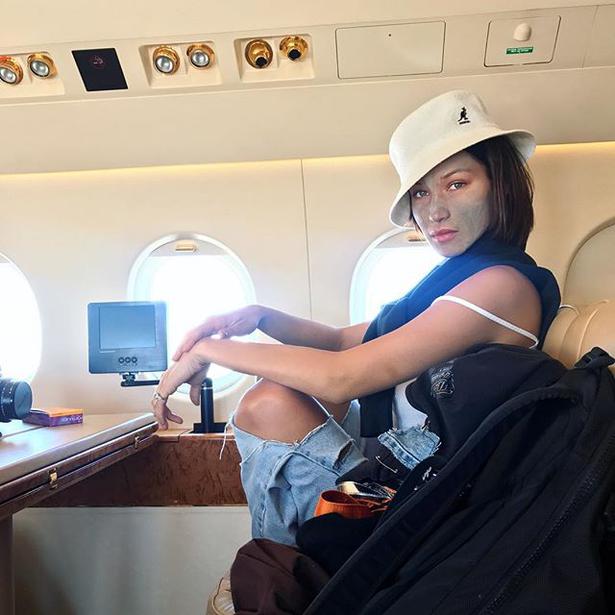 Saturday Jan. 20, 2018
You're hot, bothered and beach-battered. It's time for a simple home restoration project, using dinky flat-pack DIY products. Tear open the contents, follow the instructions and you'll soon feel soothed and smoothed.
Exfoliate and hydrate with single-use servings of a scrub and a mask to counteract the effects of too much sun and sea. Dose up on a saturated solution of serum infused into a cloth or paper sheet. Select just what you need to provide your skin or hair with a personalised power pack to supplement your regular beauty regime.
We're converts to smart stuff in sachets. Use these and similar products as and when you require extra attention. If you're lucky enough to still be on holiday the bonus is these travel light and are often cheap.
READ: Body Care Products You'll Love For Summer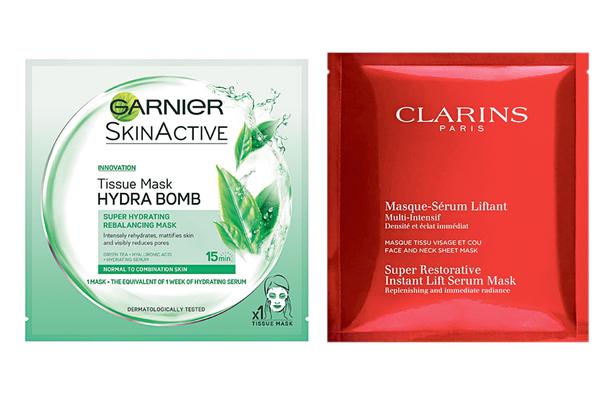 Garnier Hydra Bomb Green Tea Rebalancing Mask $5
Masks often come in six packs, so this single sachet is a great-value sampler option into the world of Asian-inspired facial tissue masks. It is loaded with beauty's favourite "skin drink" of hyaluronic acid and suits combination skin. There's also rejuvenating and soothing options. I would prefer them without the fragrance but good on Garnier for coming up with an affordable pack of post-beach TLC. From selected Farmers, pharmacies and supermarkets.
Clarins Super Restorative Instant Lift (5-Pack) Serum Mask $150
Super Restorative is a range targeting women aged 50-plus who will appreciate that this biodegradable face mask also folds down to cover the neck with its gel-serum. Clarins' first sheet mask contains an impressive 30ml of serum. The advanced ingredients in both hydrate and work to counteract slackness, with skin tightening oat sugars. Mature skin will lap it up. From Farmers, David Jones and selected pharmacies and skin clinics.
READ: Find the Right Cleanser for Your Skin Type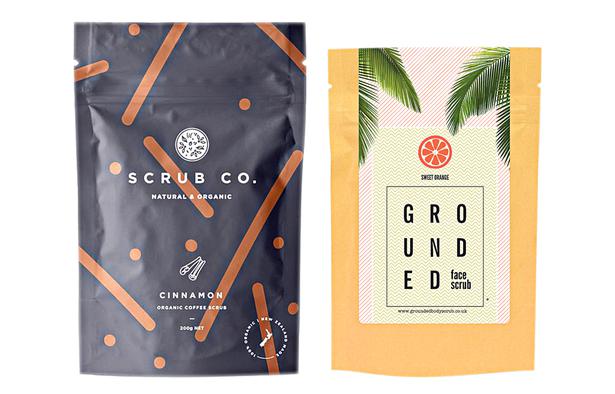 Scrub Co. Cinnamon 200g Body Scrub $28
Based on fairtrade organic coffee beans roasted in Christchurch, smart-looking Scrub Co has five body scrubs, all also using sugar, salt, cacao and cold-pressed olive and coconut oils. Choose from the original coffee rubdown, this cinnamon one, or manuka honey, hemp oil, or grapefruit. Each hero ingredient is chosen for its different skin salving properties. Visit Scrubco.co.nz
Grounded Sweet Orange 60g Face Scrub $20
This UK-made range is a top seller there, its founders having won attention on television show Dragon's Den. It's new here and we've already picked up on coffee scrubs as natural exfoliators, so Grounded is relying on its enticing aromas and good distribution to cut through. It uses finer coffee grounds in its face scrubs than its body ones, (including this orange oil fragranced example), with both also containing brown sugar, sea salt and moisturising almond oil. Gently work into skin to slough off dry surface cells or leave on longer and use as a mask. From selected Life and other pharmacies.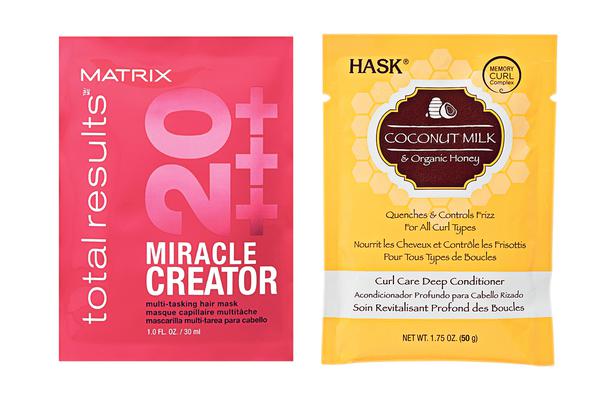 Matrix Miracle Creator Hair Mask $5
This claims to have 20+ hair-loving benefits, but it would take longer to list them than it would to apply, so just slap it on. The nourishing single-use balm-like formula was inspired by skincare trends. It needs to stay on for only 60 seconds and beats lugging bottles about. From Matrix salons, visit matrixprofessional.co.nz
READ: Why You Should Be Double Cleansing
Hask Curl Care Deep Conditioner $5.50
This mask is good to use to bring some condition to out of control curls. Banish frizz and add definition, with a nourishing mix of coconut oil and honey. From selected Farmers, pharmacies and health food stores. For stockists, ph 0508 734 466.
Share this:
More Beauty & Wellbeing / The Latest