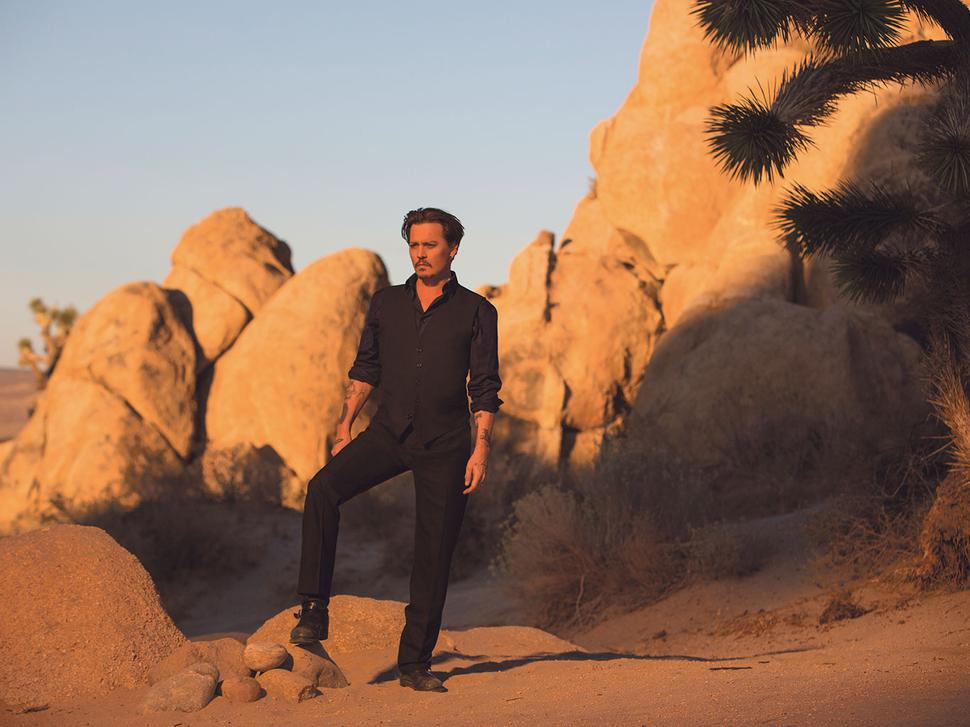 Johnny Depp's New Leading Role
The new face of Christian Dior Parfum is making his first appearance as a leading man for fragrance
Wednesday Sept. 2, 2015
If you ever wondered what a dashing pirate does between sweeping younger women off their feet and retreating to count his treasure on a hideaway island in the Caribbean, then check out Johnny Depp in his latest role.
The new face of Christian Dior Parfum is making his first appearance as a leading man for fragrance. He will front for the new Dior Sauvage for men, after a production of movie-sized proportions. Viva has exclusive behind-the-scenes images of the Hollywood star from the epic shoot in the Californian desert, which produced campaign stills and a film clip by Jean-Baptiste Mondino, set to an original soundtrack by Ry Cooder.
Depp's devil-may-care masculinity is well matched to the intent of Sauvage — to bottle raw and noble ingredients. The message is less confusing than Brad Pitt mumbling about Chanel No.5 for women several years back. Although movie stars moonlighting as brand models is hardly new, Depp for Dior is a high-profile hook-up that adds up.
For those looking beyond the window dressing, the fougere fragrance by Francois Demachy is a standalone, rather than a new version of the classic citrus Eau Sauvage. It is available in two sizes from selected pharmacies and at Smith & Caughey's and Farmers, priced from $118 for a 60ml bottle.
Share this:
More Beauty & Wellbeing / Features & Profiles